Choose the CAP Travel Assistance Plan So You Can Travel with Confidence Again
Complying with the ever-changing landscape of COVID-19, entry requirements when traveling abroad can be a hassle. Traveling with CAP is hassle free, and comes standard with amazing COVID-19 benefits to address specific incidents that impact even the most prepared travelers.
We've created a COVID-19 centric travel medical and security assistance plan. Key benefits include transportation for customers that get hospitalized due to a pandemic illness during a period of travel and want to be transported back to a hospital close to home to continue treatment.
Travel insurance alone is just not good enough during a pandemic. CAP fills gaps in both travel accident policies and traditional travel medical insurance, so you get the help you need when you need it most, without having to pay costly deductibles or out-of-pocket expenses.
Besides looking out for you while navigating travel during a global pandemic, our round-the-clock, 24/7 plan also responds to natural disasters, political unrest (think riots and social unrest), or something far more serious (like terrorist threats, wrongful detention, or violent crimes). We'll be there (in person, if needed) to resolve the crisis at hand and get you to safety.
With CAP, you can travel fearlessly. The flat-fee plan gives international travelers all this and more, with round-the-clock, 24/7 access to emergency medical and security assistance.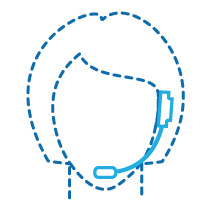 Did You Know?
Your plan includes 24/7 unlimited live help through the CAP Advantage App (with access to a vetted network of medical, dental and legal resources). Our 24-hour telehealth services, with multilingual healthcare experts give you on-demand advice for COVID-19 travel entry restrictions and requirements, and other destination-based health, safety and security information.