Choose the CAP Travel Assistance Plan and Travel Fearlessly Worldwide
Travelers in the LGBTQ+ community face many challenges, both home and abroad. And, depending on the destination, travelers who identify as lesbian, gay, bisexual, transgender, non-binary, or those questioning their sexual identity, may be at serious risk. Besides discrimination, LGBTQ+ travelers are subject to hate crimes and violence that could jeopardize their personal freedom – or even their very lives.
We are proud members of the IGLTA (International Gay & Lesbian Travel Association) and want to do our part to ensure members of the LGBTQ+ community are safe and secure.
CAP fills in the gaps in travel insurance with a flat-fee, providing 24/7 emergency medical and security protection without any out-of-pocket expenses. That means we'll be there (in person, if needed) to get you to safety, fast.
Moreover, we help members of the LGBTQ+ community navigate the complex, highly nuanced laws and cultural customs of each destination, providing on-demand concierge assistance with legal referrals, language interpreters, and much more.
With CAP, members of the LGBTQ+ community can travel fearlessly.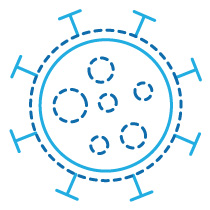 Concerned about COVID-19 while traveling?
CAP includes transportation for customers that get hospitalized due to a pandemic illness during a period of travel and want to be transported back to a hospital close to home to continue treatment as well as emergency medical evacuation and repatriation.
Click here to learn more about our COVID-19 Benefits.