Choose the CAP Travel Assistance Plan When You Travel Abroad This Snowbird Season
Each year, millions of Americans and Canadians migrate South during cooler months, taking a short respite to a sunny destination like Florida or the Caribbean for their turquoise waters, sandy beaches, and boating. Others embark on prolonged RV road trips through the midwest to explore the Big Sur, wineries, or Grand Canyon. In either case, CAP provides fantastic emergency benefits for international travelers.
If you have an accident or medical emergency, we'll provide immediate assistance, getting you to the best available medical facility (even if that means paying the expense of a medevac to your home hospital), referring you to top doctors and dentists, and even getting you a language interpreter if you need one (a welcome benefit for French-Canadian travelers).
If there's an impending natural disaster, such as a hurricane (which frequently occurs in subtropical climates such as the Caribbean and southeastern United States), or an earthquake occurs (common on the West Coast of the U.S.), we'll get you home, fast, thanks to our one-touch emergency assistance and no-cost medical and security evacuations.
Traveling with pets? Don't worry. If you're evacuated due to a medical or security emergency, we'll get your pets home safely, too. And the return of your vehicle is also included in your CAP protection. It's easy. There's no claims process or deductibles with CAP, as it's a flat-rate plan.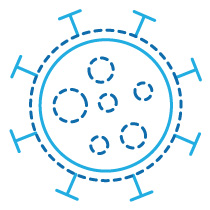 Concerned about COVID-19 while traveling down south?
CAP includes transportation for customers that get hospitalized due to a pandemic illness during a period of travel and want to be transported back to a hospital close to home to continue treatment.
Learn more about our COVID-19 quarantine benefits.