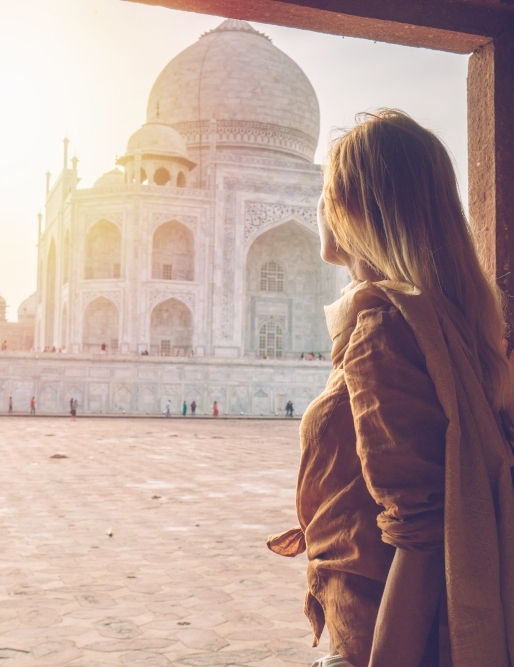 Study or Mission Abroad? Stay Safe with CAP
Student Travel Medical & Security Assistance for Scholars & Mission Trips
Traveling abroad for your education, a cultural exchange program, or mission trip can be exciting – perhaps one of the best experiences of your life. But sometimes, when exploring foreign countries, things go sideways. What if there's a natural disaster? Or maybe you accidentally break the law and get into trouble with the local authorities – what then? What if there's a COVID-19 outbreak (or similar pandemic) and you get stuck overseas? What if the country is undergoing political or civil unrest, and as a foreigner, you suddenly become a target? Similarly, are you visiting a country where violent crimes are common? What if there is a terrorist attack?
With CAP, you can travel fearlessly. Whether it's a real emergency or it just feels like one, CAP is on call, ready to help. We have thousands of vetted medical, security, and legal assets on hand to provide immediate support. Should the need arise, our expert team will take you by the hand and get you home, safe. It doesn't matter if your trip is taking you away for days, weeks, months or a whole year, we have protection for that.
Concerned about Covid-19 while traveling?
CAP includes COVID-19 pandemic mandatory quarantine hotel expenses for up to two weeks, and if you get sick, it helps handle the cost of hospital-to-hospital transfers as well as emergency medical evacuation and repatriation (to get you home). Click here to learn more about our COVID-19 Benefits.
The Best Student Travel Medical & Security Assistance Protection Plan
For mission trips & scholars traveling internationally
CAP Includes:
24/7 unlimited live help through the CAP Advantage App (with access to local medical and security rescue operatives, if needed)
No-cost medical and security evacuation services
One-touch emergency assistance
COVID-19 hospital-to-hospital transfer and mandatory quarantine hotel expenses
Destination-based health, safety and security information
Access to language interpreters
Help if you're wrongfully detained – and for your family if you go missing
Referrals to medical, dental and legal experts (hospitals too)
Support if you lose luggage or important papers like passports or visas
Prescription advice and assistance
And so much more…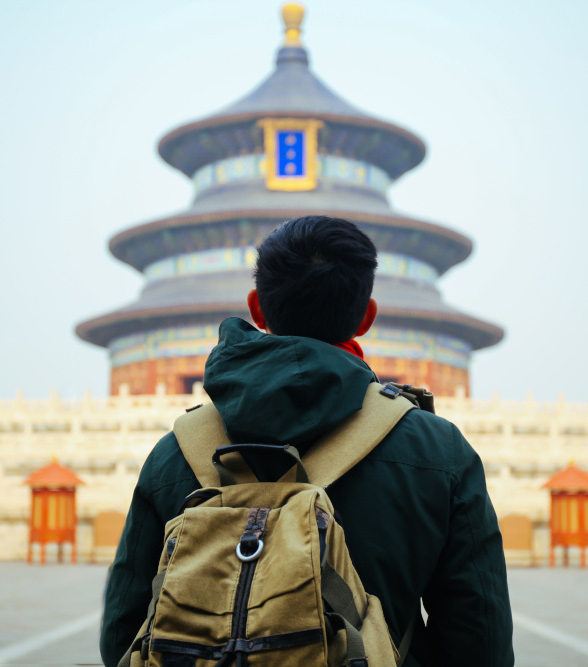 CAP Student Travel Medical & Security Assistance
At-a-Glance
Medical and security protection for students studying abroad, in a cultural exchange program or on a mission trip
For short-term or long-term international trips from your home country to multiple destinations – for as little as a few days, or as much as a year
Extremely affordable flat-fee, with no time-consuming claims process or out-of-pocket deductible expenses
Cancel for any reason. Plans change, which is why our money-back cancellation policy allows you to cancel your protection anytime before you travel
Frequent traveler looking to save?
If you're traveling four (4) months or more, or frequently throughout the year, you'll want to enroll in our year-long protection (which is the best value at little more than a dollar a day).
Key Plan Features You'll Love

Real-Time Travel Intelligence with CAP Advantage App
We provide pre-travel advisories, COVID-19 travel restrictions and entry requirement updates, incident monitoring and real-time alerts, country and city risk reports, location-based mapping with risk ratings, a one-touch "HELP" with in-app messaging , access to interpreters , help with lost luggage, passports or visas, and more.

24/7 Medical & Security Assistance
We can help you find the medical care you need, including prescription advice, referring you to doctors and dentists, and arranging a guarantee of payment if needed. We handle emergency medical evacuations, including ground transportation and air medical repatriations back to your home country, if needed. And our elite security team is on call whenever you need them to provide advice or assist in getting you to a temporary or terminal safe haven when required.
Why Do I Need CAP Student Travel Medical & Security Assistance?
Here are the top reasons you need CAP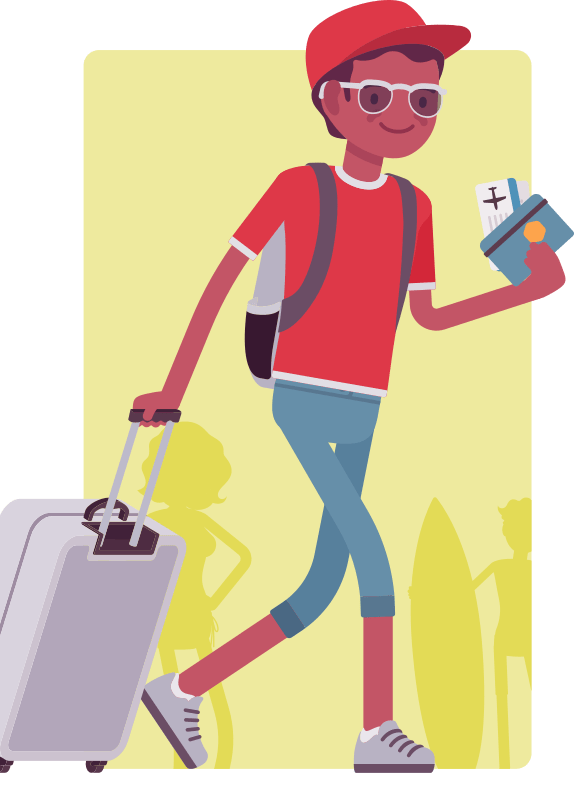 1. Pandemics Like COVID-19 Happen
While your student travel medical insurance covers medical treatment, CAP goes way beyond and includes a wealth of valuable student travel assistance services, including emergency medical evacuation, COVID-19 pandemic mandatory quarantine hotel expenses (for up to two weeks) and hospital-to-hospital transfers (to get you home).
International travel medical insurance sometimes covers pandemics, in part, but you may pay out of pocket upfront. More, your insurer will reimburse you only after you've paid your (often costly) deductible and gone through a prolonged and cumbersome claims process (usually with loads of exclusions).
With CAP, you already paid in full – it's a flat-fee. You're taken care of.
Did You Know?
The flat-fee CAP student medical and security assistance includes no-cost medical and security evacuation services – and it's budget-friendly, as year-long protection is little more than a dollar a day. You simply can't beat that.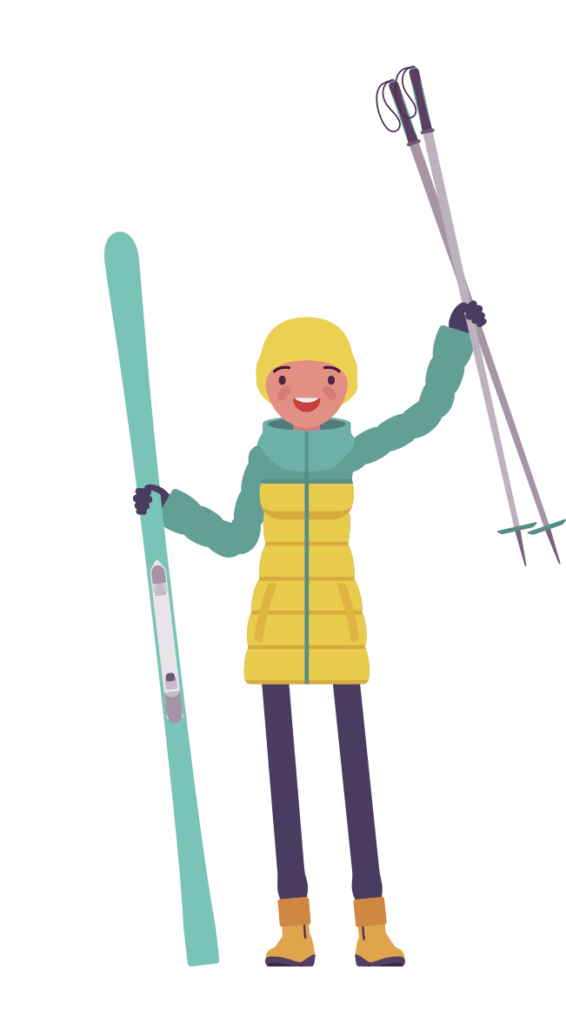 2. Accidents & Natural Disasters Happen
As a student traveling to a foreign country, you're going to want to immerse yourself in the destination, exploring everything the world has to offer. Sure, it's great to expand your horizons with unforgettable experiences, but sometimes an unexpected accident or natural disaster happens.
If you have student travel medical insurance for this sort of thing, you have to go through a time-consuming claim and costly deductible process. But that's only half the problem. When there's a crisis, you'll be on your own, trying not to panic, doing your best to figure out how to get yourself to a hospital or out of harm's way.
With CAP, we have one-touch emergency assistance and feet on the ground, 24/7. You just have to sit back, breathe, and trust that our highly trained professionals are there for you, in person, every step of the way. We'll get you to safety – fast.
We'll organize and cover your travel expenses, from lodging to airfare. And if medically necessary, we'll get you home to the medical facility of your choice – and refer you to the best doctors.
How much do you pay in addition to CAP? Nada. (That's what "flat-fee" means.)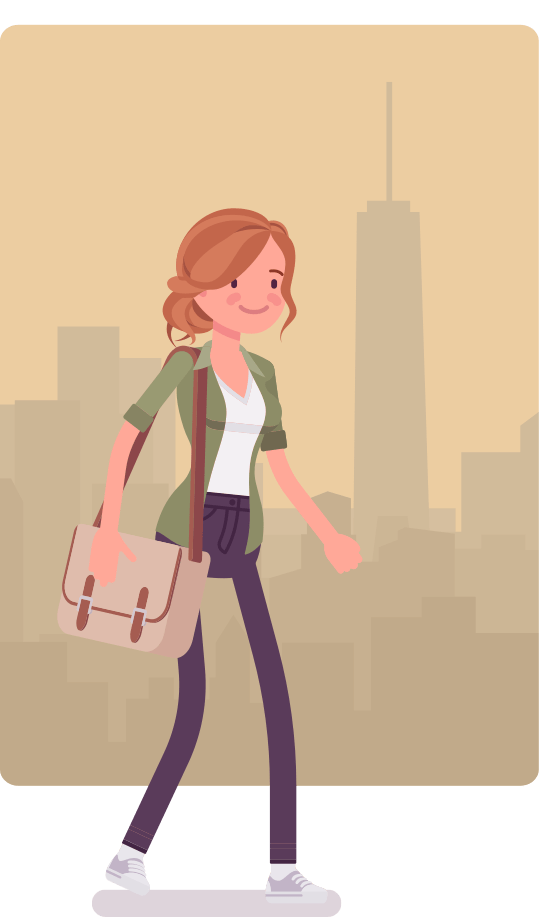 3. Political & Civil Unrest Happens
Sadly, civil commotion, political unrest, and even terrorism are all too common – even in first-world countries (maybe even especially so).
If you're a student studying abroad in a foreign country and need to be evacuated for safety, the government won't do much to help you get home. Most likely, you may have to pay a hefty price – and it could even be difficult to safely leave the country.
CAP student travel assistance provides all the security support you need. If there's a crisis, our highly trained, experienced security team is available 24/7 to help get you to safety. If you need to be evacuated to your home country, we'll handle that, too. (And it doesn't cost you a dime outside your one-time, flat-fee payment.)
Plus, CAP helps protect you from trouble, with valuable on-demand intelligence before, during, and after travel with the CAP Travel Advantage App.
Backed by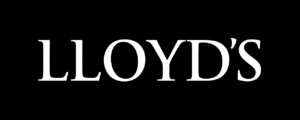 Shop confidently with CAP, having assurance that we have strong financial backing and are reinsured by Lloyd's, London (the world's leading insurance and reinsurance marketplace), which has an AM Best rating of A (Excellent). Having full solvency and indemnity to cover all financial risk means that we have the resources to be there when you need us most – fast.