Complications of LGBTQ Corporate Travel and Duty of Care Obligations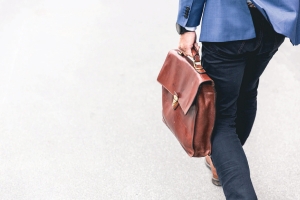 LGBTQ+ Corporate Travel: an Ongoing and Evolving Challenge for Many Corporations
Corporate travel across the globe is expected to surge throughout the tail end of summer and into fall. As businesses prepare to get back to normalcy as it relates to corporate travel, many experts are suggesting that there is still much work to be done when it comes to safe and secure LGBTQ+ corporate travel.
Many reports have concluded that close to 100% of all LGBTQ+ travelers conceal their sexual orientation while partaking in corporate travel. The reason being that even during simple business trips, LGBTQ+ corporate travelers remain concerned about their safety during international trips. For the businesses and senior executives that have a duty of care obligation to their staff, it might be time to rethink safe travel in the corporate sector and find solutions that speak directly to the needs of their staff who are part of the LGBTQ+ community.
LGBTQ+ Corporate Travel: Difficult Conversations Between Staff and HR Professionals
There remains an embedded problem with
corporate travel
for LGBTQ+ employees since many professionals are unable to choose the destination their employer wishes to send them. It's not an easy conversation to have either, as some employees might find it difficult to bring up their sexual orientation and travel concerns to HR. For managers wishing to send their workforces to exotic international locations, they might be unknowingly sending a staff member to a place that could put their safety in jeopardy.
When it comes to leisure travel, LGBTQ+ travelers have the option to pick and choose the destination they travel to. Many travelers do quite a bit of research before they get onto a flight, using resources like IGLTA to identify LGBTQ+ welcoming travel providers and travel advisors that cater specifically to the community. Many destinations around the world remain unfriendly to LGBTQ+ travelers, and sending staff across the globe could put some travelers in a situation where their sexual orientation can result in ridicule, verbal harassment, assault, and in some circumstances, arrest and detainment.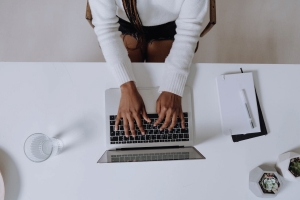 LGBTQ+ Corporate Travel is a Challenge That Travel Managers Can't Overlook
It's important for business owners to understand that corporate travel is fundamentally different from leisure travel as sending workers to international destinations is not just fun and games. Many LGBTQ+ travelers could face incredible risks during an international business trip, including criminal charges related to their sexual orientation or gender assignment. When a corporation needs to conduct work internationally, managers might be unknowingly sending their staff into an uncomfortable and unsafe situation, especially if these types of decisions are made quickly.
Local laws and customs could place LGBTQ+ business travelers in unsafe situations where border security or law enforcement could question travelers regarding their gender assignment or sexual orientation. In some instances, a simple photograph of a traveler and their partner back home or the presence of LGBTQ+ dating apps on a smartphone could spark wrongful detainment, verbal harassment, or violent assaults.
Corporations will have to go above and beyond to ensure all members of their workforce can experience business travel safely while addressing their duty of care obligations regardless of their staff's sexual orientation or gender assignment. LGBTQ+ business travelers should have the confidence that wherever they are sent, they can focus on work rather than their safety. Business owners must ensure their staff is protected while at work. With the inevitable corporate travel boom expected this summer and fall season, business travel managers and owners will have to step up to ensure their staff are comfortable and safe wherever they go.
Successful LGBTQ+ Corporate Travel Requires a Corporate Culture of Inclusivity
LGBTQ+ corporate travel can be an uncomfortable experience for many, as dinners and business meetings often come with increased social interactions where some of your employees might face awkward questions. The unfortunate result is that these experiences could leave staff isolated, hurt, and ultimately reduce their productivity.
Human resource professionals have an important role to play in ensuring that inclusion and diversity make their way into a company's business travel practices. Support networks, innovative technology, and inclusive practices that allow employees to voice their concerns without harming their reputation within the company are paramount. Senior executives who embrace such practices can promote a safe and inclusive corporate travel culture that allows anyone to be themselves at work while protecting the human resources that drive a company towards new heights.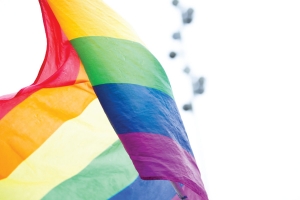 LGBTQ+ Corporate Travel and Duty of Care Obligations Addressed by CAP
Address your duty of care obligations related to LGBTQ+ and transgender corporate or business travel.
FocusPoint International's
CAP Travel Medical and Security Assistance Plan
comes with a robust mobile app that includes destination-based health, safety, and security intelligence, COVID-19 specific information, a one-touch assistance button, and much, much more.
The CAP plan includes unlimited 24/7 advice for a long list of travel mishaps often overlooked by traditional travel insurance. The CAP plan also provides a fully-funded response to incidents of riots, strikes, and civil commotion, natural disasters, with medical evacuation to a home hospital of choice, should you suffer from a medical mishap resulting in hospitalization.
Contact us directly to learn more about the available duty of care solutions for corporations of all sizes.
LGBTQ+ Travel With CAP, Powered by FocusPoint
FocusPoint International has partnered with
IGLTA
(International LGBTQ+ Travel Association) to offer a CAP Medical and Security Travel Assist Plan to the convention attendees. The
IGLTA website
is an exceptional resource for LGBTQ+ travelers that can identify travel advisors and providers that are LGBTQ+ welcoming.
The IGLTA Global Convention is the world's premier educational and networking travel trade event for LGBTQ+ tourism professionals and allies. In addition to being the world's largest LGBTQ+ travel trade convention, it is also the longest-running of its kind (the first edition was held in San Francisco in 1984). For more information visit igltaconvention.org.