Hotel Industry Revamps Rooms for Business Travel and Extended Stays
November 8,2021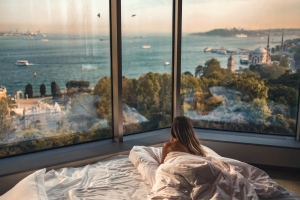 Business Travel Rethinks Hospitality for Leisure Travelers
Business travel has seen a sharp decline in the wake of the COVID-19 pandemic, with many in-person meetings and trade shows being replaced by video and conference calls. The hotel and hospitality industry has had to refocus and create more appealing options that speak to everyday leisure tourists.
This is, of course, good news for anyone looking to see the world and travel in style without the hefty price tag. Simply put, the lull in business travel has created an opportunity for vacationers to get a taste of business class, flexibility, and luxury all in one travel experience. Hotels are open for business and looking to accommodate guests in new ways that were only reserved for the wealthy.
When Will Business Travel Return?
A return to normal business travel might not occur until 2022.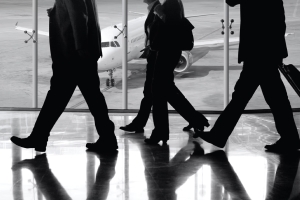 Business Travel Made More Accessible to Vacationers
Today it's a buyer's market for vacations, especially for visiting large metropolitan areas. Many hotels leaned heavily on business travel as one of the major pillars of their business, but with COVID-19, the demand has decreased. Hotels have had to revise their event spaces, create rooms that offer long-term options, and be a comfortable place for leisure travelers and their families.
One major hotel chain decided to offer a long-term student housing option, providing affordable rates to university students studying in the area. The rooms are spacious with discounted rates for bookings longer than two weeks at a time.
Large hotels that have been known to host corporate events are now offering modified rooms that include business offerings such as desks, chairs, and even small kitchenettes for the same price as a traditional hotel room. This might be the perfect time to grab a luxury suite for the cost of a room pre-pandemic.
Business Travel Flexibility
Flexibility is paramount for today's travelers, and consumers should seek options that offer comprehensive and expansive cancelation policies. Travel restrictions and border closures can happen quickly, and anyone looking to travel this season should expect to book with penalty-free cancelation policies. COVID continues to challenge the nature of travel, and cancelation policies that work with the unpredictability of the pandemic can help consumers avoid hassles and headaches.
With hotels offering discounted rooms with flexible cancelation policies, many leisure travelers can book while continuing their search for even better deals.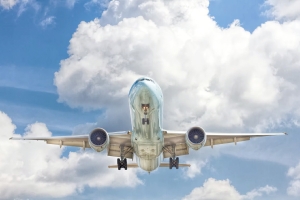 Is it Worth Flying Business Class as a Leisure Traveler?
First-class and business-class seats are also available at discounted rates with many major airlines due to the decline of business travel. Business and first-class flights can often make longer journeys much more comfortable with spacious seating, impressive dining options, and access to a lounge during your pre-boarding period.
Leisure and Business Travel With CAP, Powered by FocusPoint
For any vacationer looking to indulge in business-style travel, there is an offering that can help address travel mishaps often overlooked by traditional insurance.
FocusPoint International's CAP Travel Medical and Security Assistance Plan comes with a robust mobile app that includes destination-based health, safety, and security intelligence, COVID-19 specific information, a one-touch assistance button, and much, much more.
The CAP Plan includes unlimited 24/7 advice for a long list of travel mishaps often overlooked by traditional travel insurance. It also provides a fully-funded response to incidents of riots, strikes, and civil commotion, natural disasters, with medical evacuation to a home hospital of choice, should you suffer from a medical mishap resulting in hospitalization.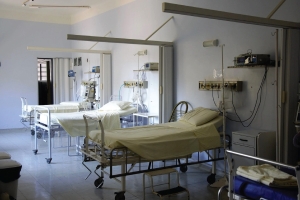 CAP Hospital-to-Hospital Transfer
The CAP Plan includes transportation of a CAP customer from the medical facility where they are hospitalized and receiving medical treatment to their home hospital of choice, when possible. The goal? To get CAP customers home, safe.
CAP Quarantine Expense Coverage
The CAP Plan also includes a wealth of valuable services for pandemics, including real-time intelligence reports, ground transportation support, emergency medical evacuation (medevac), and the costs of a CAP customer's COVID-19 mandatory quarantine expenses (for up to 14 days).
While some international travel medical insurance providers now cover pandemics, like COVID-19 (including some quarantine expenses), it is only offered on a reimbursement basis, which means the customer must pay out of pocket (and then go through a claims process for reimbursement of eligible expenses). The flat-fee CAP plan does not require a claims process, so customers do not have to pay out of pocket for the cost of deductibles or service fees.
It's also important to understand what the exclusions are in a travel insurance plan. For example, if there's a COVID-19 pandemic outbreak and a customer is afraid to travel, most travel medical insurance plans deny coverage. Why? They exclude 'fear of travel' in the fine print. With CAP, 'fear of travel' is included in our standard pandemic and COVID-19 benefits.
Contact us directly to learn more about available solutions for corporate and leisure travelers concerned about COVID-19 and the DELTA variant.