Self-Isolation: How to Manage Working Remotely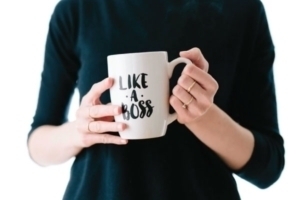 Promoting Productivity with This New Reality
With the spread of COVID-19, people are finding themselves quarantined or isolated, implementing social distancing measures that limit physical interaction in both their professional and personal lives.
Many professionals are likely unaccustomed to working remotely for extended periods. Making the indefinite transition could be challenging, especially to those who live with family and are vulnerable to distractions and bad habits. They could find themselves losing focus and becoming unproductive in the long-term.
Consider these tips to help you stay productive during these unprecedented times.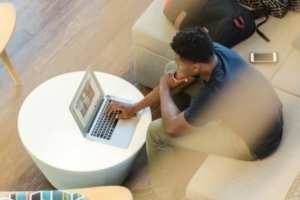 Nine Tips to Help Those Who are New to Working from Home
Develop a Strong Routine: Make a point of getting up at the same time every morning. Set alarms to help you break up your day and take a lunch break at the same time every day. There are plenty of available alerts and scheduling tools online that can help you stay focused.
Get Dressed as if You Were Going to Work: Adapt elements of your routine that were part of your life before this change. That means getting dressed in your work clothes every day and preparing for the workday as you usually would. Make coffee, schedule your calls, and try to continue in your regular daily routine. Stay focused and maintain a 'business as usual' mantra.
Designate a Workspace: Find a specific spot in your home for working, either an office, den, or spare bedroom, and make that your workspace. Tell your family that when you are in this space, you are at work, and need this space just for work. Strive to make this space as distraction-free as possible.
Set Hours: Inform your family of your work and lunch hours. Your break time is a great time to socialize with your spouse or family, but promise yourself you will get back to work at your designated times. Stick to your hours and remain focused.
Get Outside: One of the benefits of working from home is being able to spend time outdoors. Go for walks, get active, and get some fresh air during break times. This will help keep you productive and refreshed when you return to your work.
Put Away Your Station at the End of the Day: Stick to your hours and close up your work station when you are done. Put away files, notes, and keep your laptop out of sight if possible. This will help you unwind at the end of the day and prevent your home life from always being in a state of 'working'.
Keep in Contact: Make a point of interacting with people that you normally would in your everyday office life, even if they aren't directly on your team. Send emails, Skype, or video conference with coworkers to socialize.
Stay Active: Many yoga studios and gyms have been sharing at-home workouts on their social feeds, consider taking advantage of this. Use your off-hours and schedule in regular exercise to help you stay focused while working remotely.
Consider Implementing Background Noise: Working at home in complete silence might not be for everyone. Set up playlists of music, turn on the radio, and add some background noise to your workplace to promote productive behaviors. Avoid consuming too much of the daily news during work hours, and stay focused on the tasks at hand.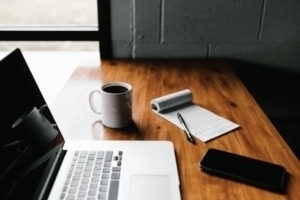 Leverage CAP Advantage to Help Your Workforce Stay Productive
For businesses that suddenly have a large base of remote employees, the 
Coronavirus pandemic
 offers a new set of challenges that have not been seen before. 
CAP Advantage
 provides the tools necessary to ensure your workforce remains productive, anywhere in the world.
CAP Advantage includes 
remote check-in options
 that allow any employee to inform their employer of their status, even if they are isolated across the world. This offering is especially helpful in times of widespread global travel restrictions, ensuring the safety, wellbeing, and productivity of your staff.  It also provides employers vital 
optics into employee whereabouts
 via inter-active dashboards with the added benefit of mass communications capabilities and geofence functionality to assist in meeting duty of care obligations.
Give your remote team the tools they need to stay connected and secure, even during times of a global pandemic. Visit our website to learn more about the offerings of CAP Advantage, which also include 
specialized travel tracking benefits
 that speak to the needs of global travelers and professionals.