Everything You Need to Know About Travel Bubbles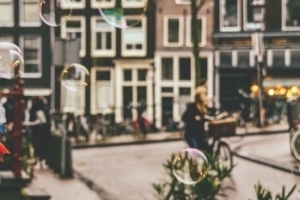 Learn the Ins and Outs of Travel Bubbles
COVID-19 has put an abrupt hold on both business and leisure travel. Closed borders, complicated restrictions, and self-isolation orders are just some of the few reasons to encourage travelers to stay home. But for those eager to get back to a new 'normal' of international and domestic travel, it will likely be in the form of a travel bubble.
Travel bubbles are emerging as a way for certain countries or regions to reintroduce business and leisure travel during the COVID-19 pandemic safely. Each has its own set of protocols and restrictions, and often include mandatory quarantines that can last for up to two weeks.
The Atlantic Canada Travel Bubble
Atlantic Canada is one of the world's first regions to create what is known as the Atlantic Travel Bubble. This bubble is composed of four provinces; P.E.I., New Brunswick, Nova Scotia, and Newfoundland and Labrador. They have allowed for non-essential travel between one another under specific provisions. Travelers must prove they reside in one of the provinces within the bubble, and if they are from outside the bubble, they must self-isolate for 14 days upon arrival or face significant fines.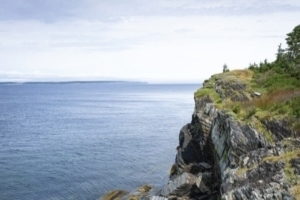 Many countries have adapted agreements to loosen travel restrictions but with strict health precautions in place. While travelers might be in a bubble, they must still wear face masks, wash their hands, and maintain social distance throughout their trip.
Certain countries will require COVID-19 testing upon arrival or pay for an expensive exemption status. Travelers are encouraged to research the restrictions of their destination, and the possible complications that could come with purchasing travel insurance during an ongoing pandemic.
Travel Bubbles in Today's World
The European Union recently created a list of countries that should lift travel restrictions to boost struggling tourism sectors. On July 30th, Europe began allowing travel within their safe list, which included most of Europe except Spain. The list also includes Australia, Canada, Georgia, Japan, Morocco, New Zealand, Rwanda, South Korea, Thailand, Tunisia, Uruguay, and China. These countries have shown a decrease in case numbers and have extensive testing strategies to mitigate the spread of the virus.
Each European country has different rules upon arrival, and places like Italy, for example, will require a 14-day quarantine upon arrival.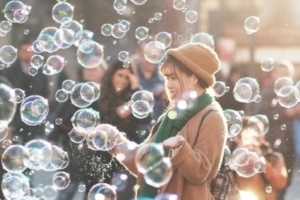 Business and Leisure Travel Bubbles
Canada and the United States have gradually loosened restrictions on borders, allowing students and those traveling for compassionate grounds to enter. However, anyone entering Canada must still self-isolate for 14 days upon return, regardless of where they are traveling from.
There continues to be an active ban on non-essential travel between Canada and the United States. When this border reopens, non-essential travel could potentially be in the form of a bubble between specific states and provinces.
Countries like Taiwan, Singapore, and South Korea have reopened only for special business-related travel. People traveling within this bubble are subject to COVID-19 testing upon their arrival and must quarantine for one week before conducting business.
Learn How CAP Can Help You Navigate Travel Bubbles
Many of these travel bubble agreements are subject to change in a moment's notice and complicate travel arrangements. A COVID-19 outbreak in the Australian province of Victoria quickly halted any plans for such a bubble and could even result in strict lockdowns.
CAP travel plans offer response to both medical and security incidents that can occur while traveling abroad. Consumers can experience a fully funded response to global pandemics, violent crimes, medical emergencies, and natural disasters that go far beyond traditional travel insurance offerings.
Experience response that could include emergency relocation or air ambulance services for qualifying incidents such as pandemics. Learn more about the offerings of CAP and travel the world with complete confidence. Travel fearlessly™ and be prepared for anything.
Learn more about how CAP can help you navigate the complicated process of travel bubbles.