Family Travel Safety Tips for the Winter and Holiday Travel Season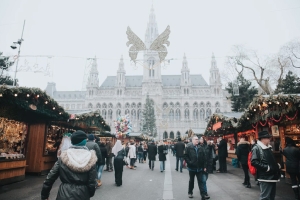 Use These Family Travel Tips for Safe and Stress-Free Travel During the Holidays 
The holidays are a great time to reconnect with family and friends but packing up the entire family and traveling internationally can be a daunting task. Navigating through border security, public transit, and tourist hot spots with kids can be a recipe for complications.
Whether you're an American visiting Canada (or vice versa) to see relatives you haven't seen in years, or you are getting the family together for a spectacular trip overseas, a little extra due diligence and preparation will go a long way.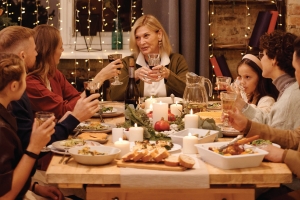 Fun and Adventure with 8 Important Family Travel Safety Tips
Here are eight important safety tips that are key to enjoying the holidays safely:
1. Safety Rehearsals with the Children
Planning is crucial during international travel. Run through scenarios with your children and ensure they know what to do if they get lost, or a stranger asks them to come with them. Pick out easily recognizable landmarks that can act as a universal meeting place should an emergency occur.
2. Read Into the Neighborhood on Social Media
"Lurk" some local social media groups to see if there is any news that you should be concerned about. Sometimes social media can give you a heads up about trouble in the neighborhood, including political demonstrations or upcoming road or construction work.
3. Use Technology to Your Advantage
Smartphones are great for keeping in touch with your children, especially during a travel mishap. Many travel apps are tailored to keep families together and help parents stay connected with their children.
The CAP Travel Medical and Security Assistance Plan mobile app offers a one-touch assistance button that a child can press should the unthinkable happen. Powered by FocusPoint, the smartphone app can instantly connect a child with travel safety specialists, even if they feel unsafe or get separated. This can be an invaluable tool for parents in an emergency and give them peace of mind.
4. Vet Your Accommodations
An elaborate trip to Europe with the entire family might not be the best time to select "budget" accommodations. While deal hunting is acceptable, ensure that the neighborhood your hotel or resort is located in is "family appropriate." Read online reviews regarding your potential accommodations and ask them if families regularly use their facilities. Hotel staff are likely to be honest on whether the area is suitable for a family, and some hotels might even offer discounts.
5. Pack a Travel Kit
Bring extra medication and a small care package of items to address travel mishaps, including a first aid kit. Nausea is common for many youngsters experiencing international travel, so plan accordingly for some messy surprises.
6. Digitize Important Travel Documents
Should you lose your phone and important documents on your trip, a digital copy stored in an email can save you a lot of trouble. Collect all important travel documents for the entire family, including passports, proof of vaccination, and flight information that can be accessed in an emergency. A stolen wallet or purse can really complicate international travel, so be prepared for the incident should it happen.
7. Keep Your Distance
Not only are large crowds a potential danger for the separation of a family member, but they can also be a health hazard. The COVID-19 pandemic continues to complicate the well-being of travelers, and many families should take precautions during their trip, including using face masks during transportation. Additionally, COVID-19 travel restrictions can change quickly with little notice. The complications that can arise from a COVID-19 outbreak can result in unexpected quarantines, throwing your entire travel plans for a loop.
CAP Travel Medical and Security Assistance Plans include a wealth of valuable services for pandemics, including real-time intelligence reports, ground transportation support, emergency medical evacuation (medevac), and the costs of a CAP customer's COVID-19 mandatory quarantine expenses (for up to 14 days).
8. Read the Fine Print of Your Travel Insurance
Travel insurance
plays an important role for many travelers, but the truth is that not everyone reads the fine print of their coverage. Many consumers are shocked to learn that they can't make a claim for incidents that are a result of political unrest, acts of terror, or a pandemic.
Before you pack up the family, ensure that your travel insurance can address sudden quarantines and hospital-to-hospital transfers in the event you or a loved one becomes sick during international travel.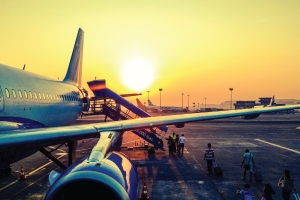 International Family Travel with CAP, Powered by FocusPoint
FocusPoint International's
CAP Travel Medical and Security Assistance Plan
comes with a robust mobile app that includes destination-based health, safety, and security intelligence, COVID-19 specific information, a one-touch assistance button, and much, much more.
The CAP Plan includes unlimited 24/7 advice for a long list of travel mishaps often overlooked by traditional travel insurance, including COVID quarantine cost coverage. It also provides a fully-funded response to incidents of riots, strikes, and civil commotion, natural disasters, with medical travel assistance evacuation to a home hospital of choice, should you suffer from a medical mishap resulting in hospitalization.
Contact us directly to learn more about available offerings tailored to your family's needs when traveling internationally.