How to Manage an Unexpected Quarantine When Traveling Internationally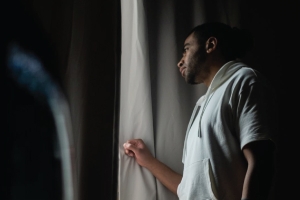 Unexpected Quarantine During Travel: Answers to Common Questions
COVID-19 can throw a major wrench in your travel plans, especially if you experience an unexpected quarantine during travel. Quarantine requirements can vary from country to country and change quickly, leaving travelers uninformed. In some instances, travel restrictions and border closures can happen within hours of being announced, and the resulting scramble can be difficult and stressful to navigate.
Be prepared for an unexpected quarantine and find answers to commonly asked questions should you be required to quarantine. Plan ahead before a quarantine wipes out your travel plans if you fail a COVID test or are instructed to quarantine upon arrival to your international destination.
Why Do Travelers Need to Unexpectedly Quarantine During Travel?
The risk of contracting COVID-19 is high amongst international travelers. Close quarters and public spaces can spread COVID-19 quickly, and the Center for Disease Control (CDC) has determined that COVID-19 can be passed on to others for up to 14 days, even without showing any symptoms.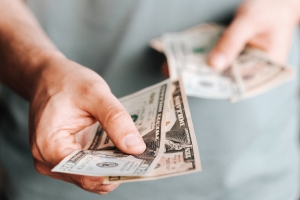 How Much Does an Unexpected Quarantine During Travel Cost?
Required quarantines at designated hotels could cost over $100 USD per night.
How Long Will My Unexpected Quarantine During Travel Last?
Each country has different required quarantine periods, and some could last anywhere from two to 14 days.
Will Travel Insurance Cover the Costs of an Unexpected Quarantine During Travel?
Traditional travel insurance will likely not cover the costs of an unexpected quarantine during travel. Each travel insurance policy is different, and travelers are encouraged to understand the fine print to avoid unforeseen expenses due to traveling during the pandemic.
While a handful of international travel medical insurance providers now cover pandemics like COVID-19 (including some quarantine expenses), it's on a reimbursement basis, which means the customer must pay out of pocket (and then go through a claims process for reimbursement of eligible expenses).
However, the CAP plan includes a wealth of valuable services for pandemics, including real-time intelligence reports, ground transportation support, emergency medical evacuation (medevac), and the costs of a CAP customer's COVID-19 mandatory quarantine expenses (for up to 14 days).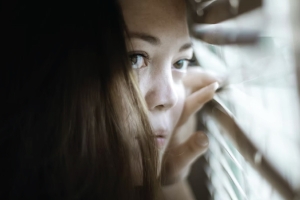 What Would Prompt an Unexpected Quarantine During Travel?
A positive COVID test result or exposure to another person who tested positive may require you to quarantine during travel.
I Have to Unexpectedly Quarantine During Travel; What Precautions Should I Take Now?
Continue to perform regular handwashing, use face masks, and socially distance yourself as much as possible. Get tested and isolate if you believe you have contracted COVID during international travel.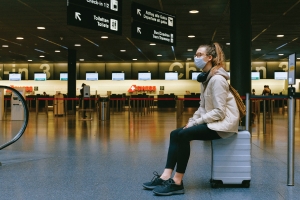 Addressing COVID-19 Travel Complications with CAP, Powered by FocusPoint
International travel remains highly complicated, and oftentimes, traditional travel insurance isn't enough to properly address the complications related to the ongoing COVID-19 pandemic.
FocusPoint International's CAP Travel Medical and Security Assistance Plan comes with a robust mobile app that includes destination-based health, safety, and security intelligence, COVID-19 specific information, a one-touch assistance button, and much, much more.
The CAP plan includes unlimited 24/7 advice for a long list of travel mishaps often overlooked by traditional travel insurance, including COVID quarantine cost coverage. It also provides a fully-funded response to incidents of riots, strikes, and civil commotion, natural disasters, with medical evacuation to a home hospital of choice, should you suffer from a medical mishap resulting in hospitalization.
Contact us directly to learn more about available offerings tied specifically to the needs of international travelers.