What are the Official Nude Beach Rules in Europe?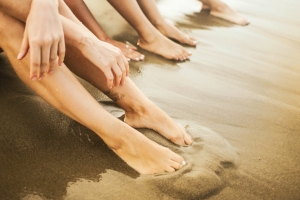 Follow These Nude Beach Rules in Europe
With travel restrictions slowly being eased worldwide, many North Americans are flocking to popular travel destinations across Europe and indulging in sand and sun. Some travelers might be looking to try something new, such as visiting one of Europe's nude beaches. Nice, France is known to offer nude beaches that are unique to the destination. Regardless of whether you are new to the experience or not, there are many nude beach rules in Europe that you will want to keep in mind during your next trip.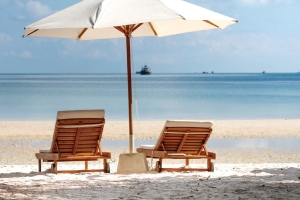 Nude Beach Rules in Europe: What Travelers Need to Know
Of course, the official laws surrounding public nudity differ around the world. Nude beaches have a reputation for being friendly and welcoming to travelers from all walks of life. There are, however, some common etiquette and unspoken rules that everyone visiting a nude beach should abide by. Here is what you need to know when visiting a nude beach in Europe this summer or fall travel season.
There's an unspoken rule at nude beaches - no photos allowed. Consider leaving your phone or camera at your accommodations and enjoy the experience without any sort of documentation.
Do your own research before visiting a nude beach. Read about the rules and laws related to that specific beach. Consider asking for recommendations from other travelers.
Get naked! Do your best to be relaxed about the nudity on the beach, and don't make it awkward for others by visiting the beach clothed. When in Rome…
Be on your best behavior. Just because others are nude does not mean it gives consent for unsolicited comments about another person's body. Be respectful and give those who want privacy plenty of space.
Stay well prepared with water and snacks. Some nude beaches are far away from convenience stores and restaurants, and you don't want to be left searching for the nearest store because you forgot to pack a bag for the beach.
Sunscreen is needed at a nude beach. Ensure those tan lines don't turn burnt.
Many nude beaches require that each patron has their own towel. When a visitor wants to sit at a bench or a picnic table, common etiquette requires the use of a towel.
Keep your eyes to yourself as it is impolite to stare at others. Remain courteous to all other guests. Just because a patron is nude doesn't mean they are inviting others to stare.
Respect others just as you would on a normal beach. Treat others the way you want to be treated.
Should you experience unwanted attention from other patrons, be direct about wanting your own space and privacy. Other nude beachgoers are usually friendly, and you should be prepared for potential social interaction in the nude. If you feel uncomfortable, leave at once and head to a place with more people.
Keep in mind that local customs and attitudes can impact your next European vacation. Some beaches in Europe are open to nudity, while others could frown upon it, resulting in fines or even arrest. Ensure that you are aware of your surroundings and pay careful attention to local rules and laws that dictate where public nudity is appropriate.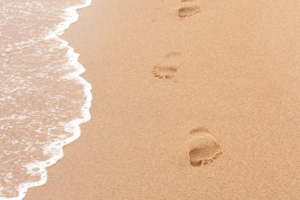 Nude Beach Rules in Europe Can Be Complicated, But Safe Travel with CAP is Not
In some situations, public nudity can attract unwanted attention and even harassment from locals. Stay in the know of cultural attitudes anywhere in the world and find travel destinations that are safe and welcoming to all travelers.
FocusPoint International's CAP Travel Medical and Security Assistance Plan comes with a robust mobile app that includes destination-based health, safety, and security intelligence, COVID-19 specific information, a one-touch assistance button, and much, much more.
The CAP Plan includes unlimited 24/7 advice for a long list of travel mishaps often overlooked by traditional travel insurance. It also provides a fully-funded response to incidents of riots, strikes, and civil commotion, natural disasters, with medical evacuation to a home hospital of choice, should you suffer from a medical mishap resulting in hospitalization.
Contact us directly to learn more.