Will Travel Insurance Protect My Family if COVID Joins the Trip?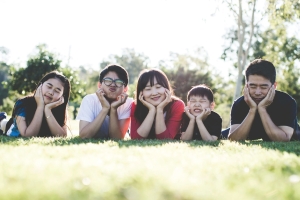 Get the Facts on Travel Insurance and Ensure Your Family Vacation is a Positive Experience
Travel insurance continues to play an important role for those who travel internationally, especially those who vacation as a family. While family vacations have been complicated by the ongoing COVID-19 pandemic, now might be the perfect time to head overseas or down south to warmer weather. Becoming sick from COVID is still a very real possibility during international travel, so the interest in travel insurance has skyrocketed in recent months.
But is
travel insurance
enough to protect your family from COVID? The pandemic is still a real threat, and international travelers risk contracting the highly contagious DELTA variant. Some vacationers might be surprised that travel insurance can only do so much in the event you or someone you love catches COVID. An unexpected quarantine can ruin travel plans and cost you thousands of dollars in hotel costs, testing, and other complications.
Ensure the safety of your family during your next international vacation and avoid some of the surprises that come with traveling internationally during the pandemic.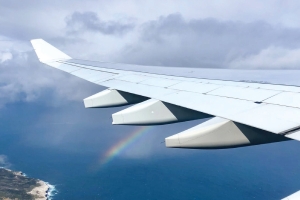 Does Travel Insurance Cover International Family Vacations?
With the amount of flexibility being offered by airlines and travel providers, many leisure travelers have had the opportunity to snag amazing deals for a family vacation. For years, purchasing travel insurance for an international trip has been a no-brainer, well before the pandemic began. But the truth is, travel insurance has become highly complicated due to the pandemic, and in some cases, it might simply not be enough.
Travel insurance offers great value to consumers looking for coverage for lost luggage or canceled trips, but many exemptions and complications are hidden in the fine print. Before you pack up the family, ensure you understand what your travel insurance offers and what potential travel mishaps are overlooked.
What COVID Complications Can Arise During an International Family Vacation?
These are the top travel mishaps that could occur during your next family vacation:
Catching COVID and self-isolation
Failing required COVID testing before boarding a plane
Forced quarantine due to contracting COVID
Unexpected quarantine upon arrival
Hospitalization that is due to contracting COVID
Sudden border closures or other travel restrictions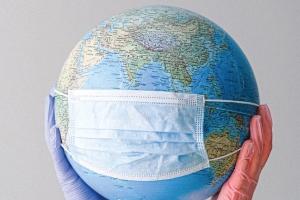 Will Travel Insurance Address All COVID-Related Travel Mishaps?
Travel insurance can address some of the travel mishaps associated with traveling, but not all.
Unexpected quarantines and hospital-to-hospital transfers
may not be included with traditional travel insurance, and consumers may have to pay out of pocket for these services.
The CAP Plan includes transportation of a CAP customer from the medical facility where they are hospitalized and receiving medical treatment to their home hospital of choice, when possible. The goal? To get CAP customers home, safe.
It also includes a wealth of valuable services for pandemics, including real-time intelligence reports, ground transportation support, emergency medical evacuation (medevac), and the costs of a CAP customer's COVID-19 mandatory quarantine expenses (for up to 14 days).
While a handful of international travel medical insurance providers now cover pandemics like COVID-19 (including some quarantine expenses), it's only on a reimbursement basis, which means the customer must pay out of pocket (and then go through a claims process for reimbursement of eligible expenses).
The flat-fee CAP Plan doesn't require a claims process, so customers are saved from paying out of pocket and the cost of deductibles or service fees.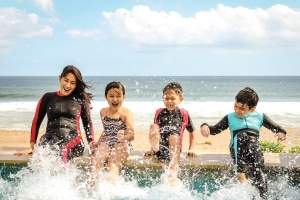 Travel with CAP During Your Next Family Vacation
FocusPoint International's
CAP Travel Medical and Security Assistance Plan
comes with a robust mobile app that includes destination-based health, safety, and security intelligence, COVID-19 specific information, a one-touch assistance button, and much, much more.
The CAP Plan includes unlimited 24/7 advice for a long list of travel mishaps often overlooked by traditional travel insurance, including COVID quarantine cost coverage. CAP also provides a fully-funded response to incidents of riots, strikes, and civil commotion, natural disasters, with medical evacuation to a home hospital of choice, should you suffer from a medical mishap resulting in hospitalization.
Contact us directly to learn more about available offerings tailored for family travel.