10 Street Smart Safety Tips For LGBTQ Travelers
September 30,2021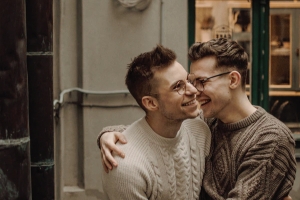 How LGBTQ+ Travelers Can Avoid Danger During Their Next International Adventure
LGBTQ+ travel comes with inherent risks as some local laws and customs may not accept people from different walks of life. Regardless of your sexuality or gender identity, you deserve to experience travel just as any other person. But you should be aware that LGBTQ+ travelers face unique hurdles that require extra attention and care. See the
LGBTQ+ Safety and Travel Guide
on the ILGTA website.
10 Simple Street Smart LGBTQ+ Travel Safety Tips
Be street smart and enjoy your next international vacation. Use these travel safety tips to ensure that your holiday is entirely focused on pleasure rather than safety.
Be Highly Aware of Your Surroundings This includes keeping an eye on your belongings and doing your research prior to arriving at your destination. Read up on the neighborhood you are visiting, including any relevant local laws and customs that you should be aware of.
Consider Body Language Give off confident body language, even if you are lost. Sometimes travelers who appear to be confused at airports, train stations, or bus terminals are targeted for common scams like pickpocketing. Should you get lost during travel, take a second and don't panic. Create a plan of action and stick to it.
Understand Your Rights LGBTQ+ travelers have the same rights as everyone and should not be bullied by security. Unfortunately for LGBTQ+ travelers, security checkpoints at airports can often be a difficult experience. Understand your rights during airport screening but remain polite should there be any issues. Travelers typically have the right to private pre-screening that can help avoid unpleasant interactions with security while moving through checkpoints.
Use Common Sense When Exploring at Night International travel comes with plenty of time changes, as jet lag may have some LGBTQ+ travelers exploring cities at odd hours. If you are traveling at night, try to stick to well-lit streets and neighborhoods and avoid shortcuts through back alleys as much as possible, even during the day.
Don't Guess When It Comes to Accommodations With your accommodations, you should be 100% certain that your hotel or resort is LGBTQ+ friendly. Many major hotel chains now shout from the rooftops that their businesses welcome travelers from all walks of life. If you can't verify with complete certainty that you are in a safe space, consider booking elsewhere.
Have a Backup Plan Have a sense of where police stations and other safe public places are. If you are traveling with a partner or as a group, decide on a location where everyone can meet up should you get lost, lose your phone, or need to reconvene.
Skip Out on High-Risk Activities It might be tempting to meet up with someone on a dating app during travel, but the risks often outweigh the reward. Meeting someone at a new place you are unfamiliar with is a recipe for disaster and could put you in a vulnerable position. Other high-risk activities, including the use of drugs or excessive alcohol consumption, can put you at risk of other incidents of crime, harassment, or personal injury.
Avoid Confrontation Should you experience harassment in public during travel, do your best to avoid further confrontation. Traveling internationally is not the time to get into heated debates, and it is best to move on and walk away.
Rethink Backpacks and Back Pockets Consider carrying your backpack on the front of your body rather than on your back. Fanny packs are also great for holding onto personal belongings while leaving the remainder of your travel gear in a safe space at your accommodations.
Inquire with the LocalsAt any point you are unsure that a travel activity is unsafe, ask someone for their opinion. The hotel concierge can give you their honest opinion, do additional research for you, and advise on your best course of action. Don't live in fear; take extra precautions to ensure that your trip is the best that it can be.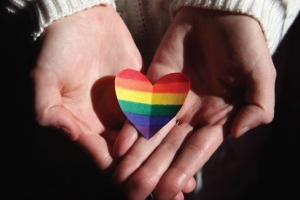 Safe LGBTQ+ Travel with CAP Travel Medical and Security Assistance Plan
Be prepared for absolutely anything as an LGBTQ+ traveler, including incidents of harassment, assault, and wrongful detention.
FocusPoint International's CAP Travel Medical and Security Assistance Plan comes with a robust mobile app that includes destination-based health, safety, and security intelligence, COVID-19 specific information, a one-touch assistance button, and much, much more.
The CAP Plan includes unlimited 24/7 advice for a long list of travel mishaps often overlooked by traditional travel insurance. It also provides a fully-funded response to incidents of riots, strikes, and civil commotion, natural disasters, with medical evacuation to a home hospital of choice, should you suffer from a medical mishap resulting in hospitalization.
Contact us directly to learn more about available options tailored to LGBTQ+ travelers looking to explore the world through international travel.