10 Signs You've Found Yourself in a Tourist Trap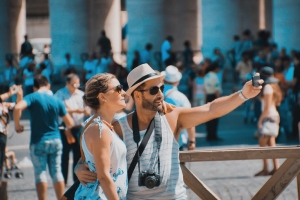 Know What to Look for to Avoid Tourist Trips During International Travel
Tourist traps are all too common, especially during international travel to Europe and beyond. There are endless situations that can leave a traveler open to misdirection and confusion, all to squeeze a few dollars out of your pocket. For your next trip, be prepared and avoid tourist traps so you can focus on the enjoyment of your vacation rather than your credit card bill.
Know what to expect during international travel and use these signs to help you avoid a tourist trap.
What Is a Tourist Trap?
Tourist traps are public places that have a reputation for attracting large amounts of out-of-town travelers that offer overpriced food, drinks, and souvenirs. Tourist traps typically charge more than what locals would pay for goods and services in the area.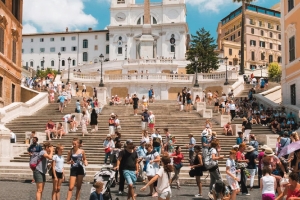 How Can You Avoid a Tourist Trap?
Avoid tourist traps during international travel by researching online and asking locals where they eat and shop. Local businesses that routinely serve locals typically offer better service and quality at lower prices.
What Are the Most Common Tourist Traps?
Remote travel destinations, including natural landmarks and wonders of the world, are surrounded by tourist traps. Keep an eye out for overpriced food and drinks in these areas.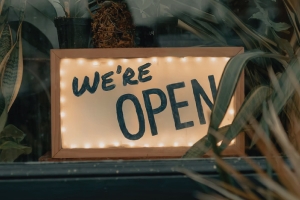 How to Spot a Tourist Trap: Ten Signs You Are Likely Visiting a Tourist Trap
These are the ten most obvious signs that you have found yourself in a tourist trap:
One sure sign that you have found yourself in a tourist trap is a gift shop. Famous landmarks with carefully placed gift shops might offer souvenirs and gifts at a premium. Instead, head off the beaten path to find gifts that shine but don't come with the high price tag.
If you are visiting an international travel destination and are being encouraged to enter a local restaurant by a staff member standing outside, it is likely a tourist trap. These are called hawkers, and it means the restaurant must chase down visitors because the locals aren't dining there.
Dining options that have fake food on display are attempting to cater to tourists and not the locals. Take a look inside the restaurant and see if any locals are there; you might be surprised what you discover.
Free travel guides might not have your best interests in mind and could be pointing you towards tourist traps. Consider that tourist traps have collaborated with businesses looking to sell food and drinks at higher prices.
International restaurants that have their entire menu translated into English are usually considered tourist traps. Don't be intimidated and try your hand at ordering food in a different language.
Do your research on the tipping culture at your international destination. The art of tipping is very different across the world, and some wait staff might try to take advantage of an unsuspecting tourist by requesting a tip. Ask the locals if tipping is appropriate and save yourself some funds that can be spent elsewhere.
Your taxi's meter is mysteriously broken is a sure sign that a driver is about to take you on an unexpected tour of the area. Ask questions and ensure you only enter a taxi with a meter that works.
Keep an eye out in airports and train stations for people who suddenly become very helpful. The bag handler scam is a common way of squeezing a few extra bucks out of unsuspecting tourists with a tip or an effort to distract you and leave you open for pickpocketing.
Should you find yourself in a public place and there are very persuasive street sellers, you have likely found yourself in a tourist trap. Be polite and move on from pushy street sellers.
Laminated menus are never a good sign and could mean that you have landed in a tourist trap. Local restaurants change their menus with the season. Look for places with blackboards or hand-written menu items; it is also a sign that the restaurant changes its menu with the season and offers fresh, not frozen,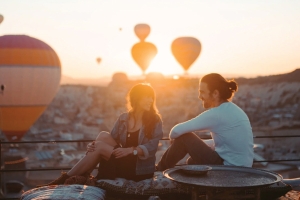 Avoid Tourist Traps and Travel with CAP, Powered by FocusPoint
International travel comes with inherent risks, including tourist traps and common travel scams that can put a damper on your next trip. Be prepared for anything and find a product to help address common travel mishaps overlooked by traditional
travel insurance
.
FocusPoint International's
CAP Travel Medical and Security Assistance Plan
comes with a robust mobile app that includes destination-based health, safety, and security intelligence, COVID-19 specific information, a one-touch assistance button, and much, much more.
The CAP Plan includes unlimited 24/7 advice for a long list of travel mishaps often overlooked by traditional travel insurance, including COVID quarantine cost coverage. It also provides a fully-funded response to incidents of riots, strikes, and civil commotion, natural disasters, with medical evacuation to a home hospital of choice, should you suffer from a medical mishap resulting in hospitalization.
Contact us directly to learn more about available offerings for corporate and leisure travel.