Amazing Travel Destinations in Africa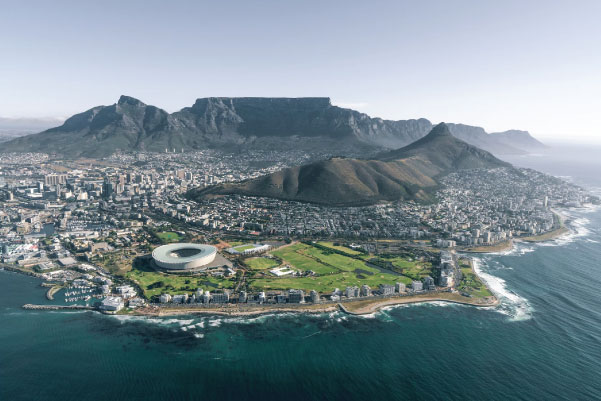 Africa is a continent bursting with culture, adventure, and immense natural beauty. With its diverse landscapes, from expansive savannas to bustling cities, Africa offers a wide spectrum of travel experiences. Whether you're an adventurer, a history buff, or someone seeking relaxation, there's a corner in Africa calling your name. Let's embark on a journey through some of the continent's most iconic destinations.
Cape Town:
A harmonious blend of urban sophistication and outdoor splendor,
Cape Town
is a gem in South Africa's crown. The city's heartbeat is set against the backdrop of the magnificent Table Mountain, with numerous gorgeous and thrilling hiking trails set within
Table Mountain National Park
. Whether you hike up or take the cable car, the panoramic views of the city, coastline, and beyond are unparalleled. Beyond the mountains, you can explore the city's vibrant arts scene, beaches, and vineyards.
Kruger National Park:
One of Africa's most renowned game reserves,
Kruger National Park
offers an authentic African safari experience. From the iconic African elephant to the elusive leopard, the Big Five and countless other species call this park home. Morning safaris, nighttime game drives, or bush walks—every experience here is distinct.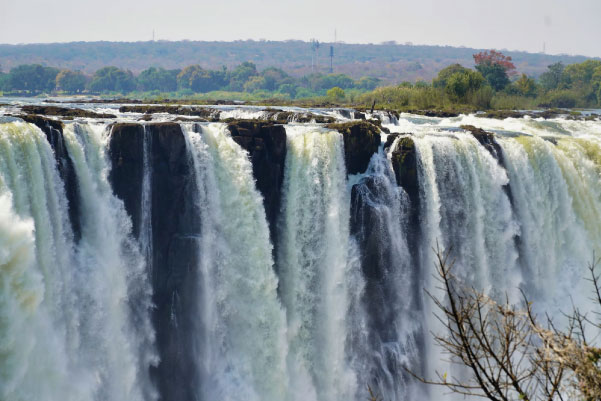 Victoria Falls:
Straddling Zambia and Zimbabwe,
Victoria Falls
, locally known as Mosi-oa-Tunya (The Smoke That Thunders), is one of the world's largest and most famous waterfalls. Its roaring waters and the misty rainbows they create are a spectacle that belongs on every traveler's bucket list. Take note that the flow rates of the water are dependent on the time of year and can vary wildly from one season to another.
Serengeti National Park:
The epitome of African wilderness, Tanzania's
Serengeti National Park
is synonymous with wildlife and their great migration. Imagine thousands of wildebeest and zebras traversing the plains while lions, cheetahs, and hyenas stalk their next meal. It's nature at its rawest and most captivating.
Mt. Kilimanjaro National Park:
Rising majestically from the Tanzanian landscape, the volcanic
Mt. Kilimanjaro
is Africa's highest peak. While summiting the mountain is a feat only for seasoned trekkers, the park also offers varied treks catering to different fitness levels, all promising stunning views and diverse ecosystems.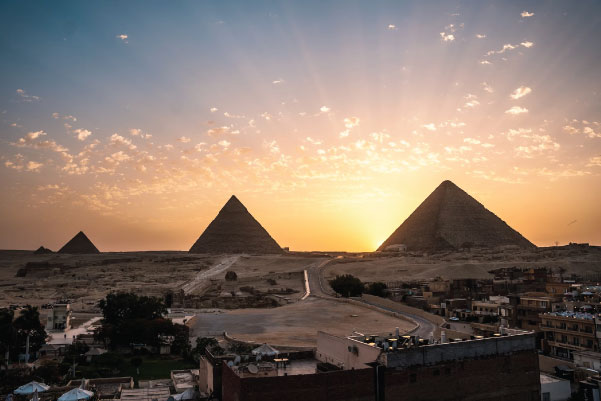 Ancient sites of Egypt:
Step back in time and wander amidst the
pyramids of Giza, the Sphinx
, or the ancient temples of
Luxor
. Egypt's history stands tall, echoing tales of pharaohs, mummies, and age-old civilizations.
Historic cities and towns of Morocco:
Morocco's
medinas and bazaars are a sensory overload. Be they Marrakech, Meknes, Tangier, Rabat, Fez, or Chefchaouen, all these historic cities and towns have their own charm. Wander through alleys lined with shops selling spices, carpets, and lanterns, and get a taste of Moroccan history and culture. As of 2023, Marrakech has recently suffered a devastating earthquake and is still recovering from its toll, so please take that into account if venturing there.
Historic cities and towns of Tunisia:
With its rich Carthaginian and Roman history,
Tunisia
boasts of ancient sites like the ruins of Carthage and the amphitheater of El Jem. The medinas of Tunis and Sidi Bou Said, with their unique Islamic influences, offer a different flavor of North African history.
CAP Tripside Assistance Offerings
Venturing into Africa's awe-inspiring landscapes and cultural hubs is an exhilarating experience, but it is also crucial to prioritize safety. That's where
CAP Tripside Assistance
steps in. CAP offers comprehensive travel assistance, ensuring that whether you're on a wild safari or exploring bustling city streets, help is just a call away. From medical emergencies to personal safety concerns, CAP Tripside Assistance is dedicated to providing the support you need, allowing you to immerse yourself in your African adventure with peace of mind. Travel the world with CAP at your side as a trusted companion.