Is Canada a Safe Haven For LGBTQ Travelers?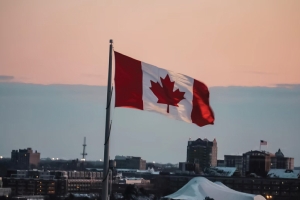 Safe Haven For LGBTQ+ Travelers: Book a Weekend Getaway - Perfect for Americans
With the recent news that fully vaccinated Americans can enter Canada, many LGBTQ+ travelers should begin planning their fall trips to the great white north. As one of the most welcoming places in the world, Canada is an incredibly diverse and multicultural nation that welcomes people from anywhere. Known for its politeness, Canada stands as a safe haven for LGBTQ+ travelers and offers a unique mix of outdoor adventure, food, drink, culture, and nightlife that is sure to impress any traveler.
Travel restrictions continue to evolve, but for the time being, American travelers are eligible to visit Canada under certain requirements. Before your trip, ensure that you meet the requirements for entering Canada and continue to follow health and safety protocols. As for LGBTQ+ attitudes, Canadians have been known to be very welcoming to LGBTQ+ tourists, and travelers should have no issues showing simple signs of affection in public in either small towns or large cities.
Safe Haven for LGBTQ+ Travelers: Scenery, Fall Colors, Lakeside Accommodations
Choose a road trip, short flight, or full-on excursion into the wilderness of Canada. The Muskoka region of Ontario is a perfect place for canoeing, hiking, fishing, and swimming and offers beautiful lakeside sunsets. Cottages are plentiful in Algonquin and Muskoka, and many hosts are welcoming LGBTQ+ tourists.
As for the west coast of Canada, British Columbia offers coastal views and mountaintops as far as the eye can see. A road trip through the Rocky Mountains provides endless places to stop and enjoy the scenery.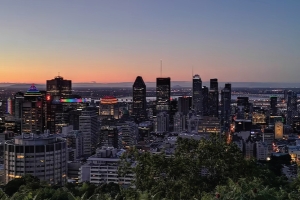 Safe Haven For LGBTQ+ Travelers: Montréal
Montréal has gained a reputation for its vibrant LGBTQ+ community that welcomes anyone from around the world. Embrace the romantic French language and take a trip through the city's gay village. The party never stops in Montréal and is just a short flight from the east coast of the United States, making it the perfect weekend getaway for any LGBTQ+ couple. Old Montréal, in particular, has some of the world's most incredible food, ranging from the culturally diverse to bagels and poutine.
Safe Haven For LGBTQ+ Travelers: Toronto
A city known for its grand corporate identity, Toronto has developed a hip aesthetic that reflects the country's cultural diversity. The city is very passionate about LGBTQ+ and trans rights, with multiple art and theatre groups celebrating LGBTQ+ culture. As for nightlife, Queen West is a bar hopper's dream with endless bars and nightclubs. There is no need to be shy about your passion for the community in Toronto, as the city has been known to celebrate LGBTQ+ culture every chance it gets.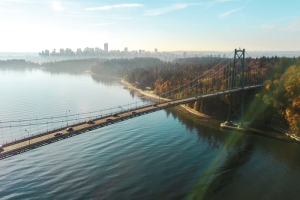 Safe Haven For LGBTQ+ Travelers: Vancouver
Vancouver might be one of the most unique cities in the world for its blend of nature and urban stylings. With west coast and Japanese influences, Vancouver is an incredible city to get lost in, offering endless food and drink. It's not uncommon to see rainbow flags hung proudly throughout the streets, and LGBTQ+ travelers will have no problem visiting a city that offers such an incredibly diverse mix of influences from across the world.
Visit Canada with CAP - A Safe Haven for LGBTQ+ Travelers
As an LGBTQ+ traveler, it's important to plan for absolutely anything, even when visiting LGBTQ+ friendly destinations.
FocusPoint International's CAP Travel Medical and Security Assistance Plan comes with a robust mobile app that includes destination-based health, safety, and security intelligence, COVID-19 specific information, a one-touch assistance button, and much, much more.
The CAP Plan includes unlimited 24/7 advice for a long list of travel mishaps often overlooked by traditional travel insurance. It also provides a fully-funded response to incidents of riots, strikes, and civil commotion, natural disasters, with medical evacuation to a home hospital of choice, should you suffer from a medical mishap resulting in hospitalization.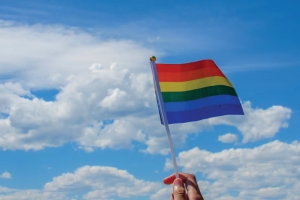 LGBTQ+ Travel with CAP, Powered by FocusPoint
FocusPoint International has partnered with
IGLTA
(International LGBTQ+ Travel Association) to offer the CAP Medical and Security Travel Assistance Plan.  The IGLTA website is an exceptional resource for LGBTQ+ travelers that identifies travel advisors and providers that are LGBTQ+ welcoming. View the
LGBTQ+ Safety and Travel Guide
on the ILGTA website.