Canadian Road Trips Are Back as Americans Head North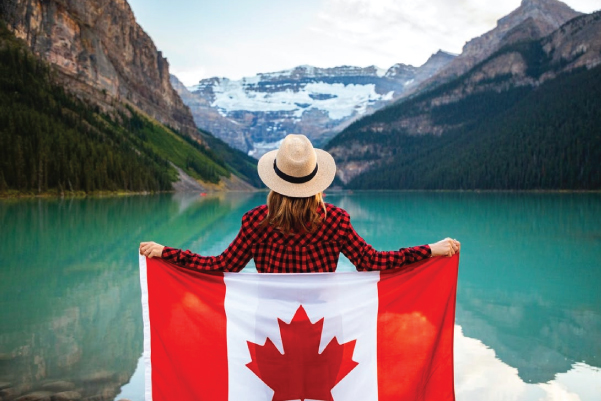 Canadian Road Trips Offer Charm and Affordability for Americans
Canadian road trip options for Americans are plentiful in 2022, especially with reduced travel restrictions for entering the country. Driving across Canada is ideal for family travelers looking to avoid the complications tied to international air travel and embrace a much more relaxed travel experience overall. Pack up the entire family and bring along the kids for a road trip through the beautiful country of Canada.
Canada has long been a cultural hub, welcoming people from all different walks of life. Recreational and leisure travel in Canada includes plenty of comfortable campsites, food, and restaurant options that can provide a little adventure for the entire family. Experience some great white northern hospitality and visit your neighbors to the north this summer and fall travel season.
Canadian Road Trip Guide for Americans
Use this guide to experience the best Canadian road trips in 2022.
Canadian Road Trips Across Alberta
A visit to the city of Calgary is a must-do when road tripping throughout the province of Alberta. Calgary is a remarkably clean and progressive city with many of the comforts of other American cities, including fine dining and entertainment. Visitors can even canoe and paddle board throughout the city's core via the Bow River. In fact, those who love the outdoors can explore many of Alberta's camping options just west of Calgary by heading to Banff and Kananaskis. Here, hike the Alberta mountains or experience the thrills of white-water rafting that await American tourists.
For those up for the trek, the turquoise waters of Lake Louise are an incredible sight to see, especially for first-timers. Photographs simply don't do it justice, and this world-famous tourist attraction brings visitors from across the world. Explore the mountains of Alberta and make Banff a must-visit destination that includes a stop at Lake Louise.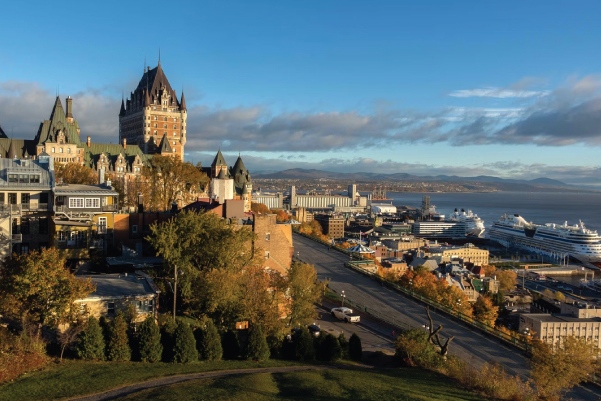 Canadian Road Trips to Québec
The great province of Québec offers so much more than the big cities of Montreal or Québec City. There are so many charming small towns that have exceptional dining, roadside poutine, and maple syrup shacks. Don't be intimidated by the language barrier, as many locals are used to English speakers doing their best to speak French Canadian.
Head to where the locals go for time away from the city to the Eastern Townships. This collection of over 100 small towns and villages has its unique charm, including local vineyards, microbreweries, cideries, and 300 kilometers of hiking and cycling routes. With nine territories to visit, these destinations are rich in Québec history and a perfect road trip that embraces a lifestyle that doesn't mind stopping to smell the vineyards.
Canadian Road Trips to Ontario
Ontario is a unique province that is an outdoor lover's dream, with camping and hiking trails that seem to never end. In Ontario and the GTA (Greater Toronto Area), there are numerous options for camping and RVing. There are also a number of luxury cottages throughout the Muskoka region that are regularly enjoyed by boating and fishing enthusiasts.
A trip to the Canadian side of Niagara Falls is also perfect for families, as their midway includes haunted houses, arcades, and dining options. Taking in a Toronto Blue Jays game in downtown Toronto might be the most Canadian thing any visitor can do. If that isn't enough, head northeast and visit the nation's capital of Ottawa. Here you can learn more about Canadian culture and explore the beautiful grounds of Parliament Hill.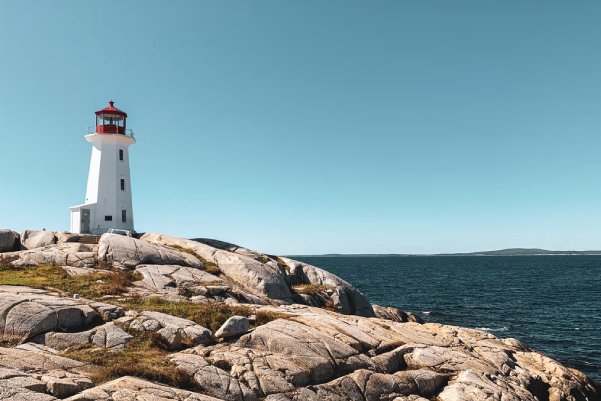 Canadian Road Trip Nova Scotia and Canada's East Coast
Americans on the eastern coast can pack up the family and explore Canada's eastern provinces. Prince Edward Island, Nova Scotia, New Brunswick, and Newfoundland are charming destinations that include great lobster rolls and enough seafood to last a lifetime.
The Cabot Trail of Nova Scotia reflects the same scenery found in the Isles of Scotland and includes some of the best golfing in the country. A road trip to PEI, Canada's smallest province, has an impressive fine dining scene and is small enough that it can be explored by car in a day. In Newfoundland, Dungeon Provincial Park provides stunning seaside camping and outdoor adventure, and if you are lucky enough, you'll catch a glimpse of puffins and whales in their natural habitat.
Canadian Road Trips to British Columbia
Victoria and Vancouver are cities that must be experienced, taking cultural influence from Japan, California, and the many other cultures that call these cities home. Visit Vancouver and enjoy a world-famous "Japa-dog" and make a stop at Stanley Park.
Also, consider visiting Whistler and driving through the iconic Seat-To-Sky highway. This is a truly unique trip to get up close and personal with British Columbia's mountainside terrain. Also, remember to book a trip to the Okanagan region and visit the stunning city of Kelowna. This area is rich in wine vineyards, with many hosting tasting events alongside mountainside scenery that are a must-visit.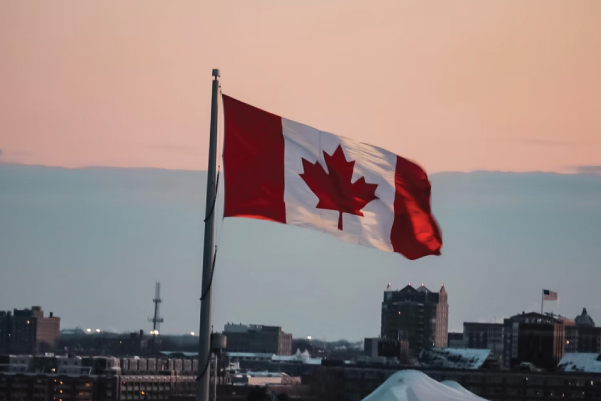 Canadian Road Trips with CAP
For the Americans looking to explore Canada via road trip, ensure that you address any possible travel mishap with FocusPoint International's flagship
CAP Travel Medical and Security Assistance Plan
.
FocusPoint International's
CAP Plan comes with a robust mobile app
that includes destination-based health, safety, and security intelligence, COVID-19-specific information, a one-touch assistance button, and much more.
The CAP Plan offers unlimited 24/7 advice for a long list of travel mishaps often overlooked by traditional
travel insurance
, including COVID quarantine cost coverage. It also provides a fully-funded response to incidents of riots, strikes, civil commotion, and natural disasters, with medical evacuation to a home hospital of choice, should you suffer from a medical mishap resulting in hospitalization.
Contact us directly to learn more about available options for Americans exploring Canada this travel season.