Food Tourism and Donuts: A Whole Lot of Family Fun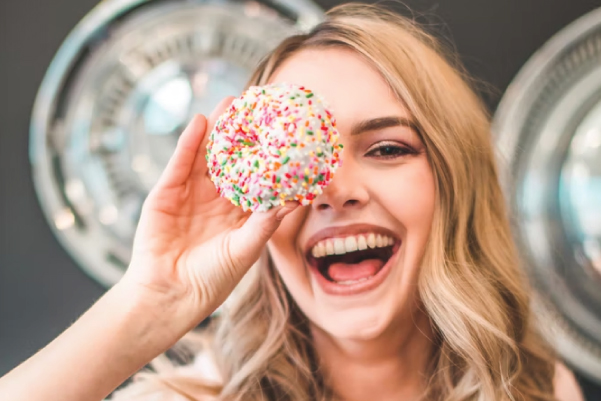 Food Tourism Offers a Whole New Experience for Domestic Travelers
Food tourism never tasted so good, especially with a great donut. There are plenty of reasons to pack up the family and explore the United States for the sake of gastronomy tourism; consider a road trip dedicated to donuts. Just about everyone loves a good donut, and there is such a wide variety that can make a road trip all the more memorable.
From the outrageous to the simple, donuts tell a story about the people that make them and the communities they serve. Get to know America in a whole new way and pack up the family for the perfect donut road trip.
Food Tourism: Voodoo Doughnut in Portland, Oregon
Voodoo Doughnut is the perfect reason to visit the vibrant and colorful city of Portland. Located just steps from the historic Burnside Bridge, visitors can grab a pink box of donuts and enjoy them alongside the water. They offer over 50 different flavors with many vegan options. Keep in mind that these donuts are huge, and their Voodoo Dozen comes with 13 donuts that can feed an entire family.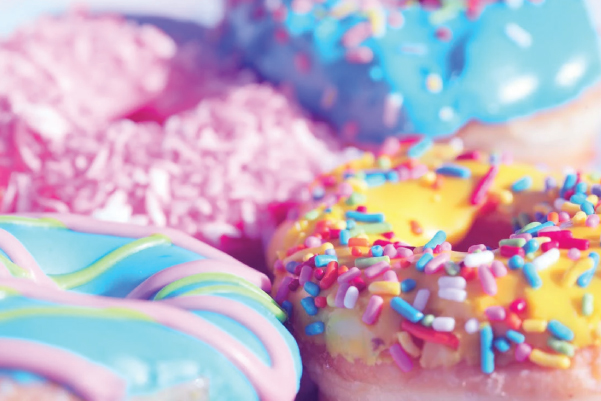 Food Tourism: Doughnut Project in New York City
Located in the west end of Manhattan, The Doughnut Project is a unique experience that is more than just donuts. While the shop is exceptionally colorful, their donuts take inspiration from the great cocktail scene in the area.
Regularly relied upon to provide custom donuts to major brands and tradeshow events, The Doughnut Project isn't afraid to experiment with new flavors that aren't traditionally used for donuts. For example, try out the Bronx, which has olive oil and black pepper, or the Everything Donut, which includes what you would normally find on an everything bagel. It is worth the trip to New York City for an eccentric donut-eating experience.
Food Tourism, Primo's Donuts in Los Angeles
Los Angeles is home to the legendary Primo's Donuts. Rooted in traditional donut craftsmanship, Primo's offers an incredible array of classic, twists, old-fashioned, gluten-free, and vegan donuts that melt in your mouth. Family-owned and operated since the 1950s, this shop has grown a local following that is the perfect treat for family and friends.
Their cake donuts include everything from classic glazed, to vanilla sprinkles, and they also offer traditional baked goods such as cinnamon rolls and bear claws. Try something a little different and indulge in their devil's food cake donut with chocolate ganache or the classic filled Skippy's peanut butter and jelly donut.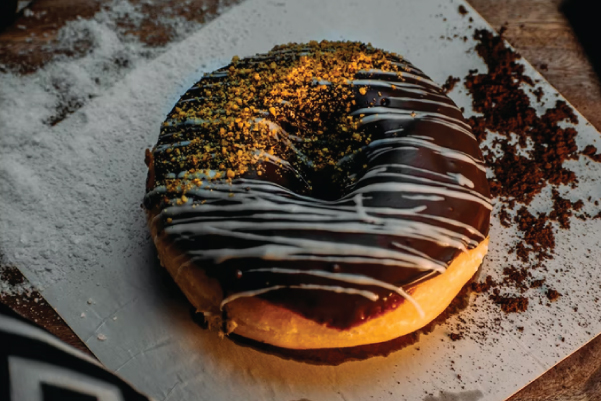 Food Tourism: Donuts to Go, Just Outside Orlando, Florida
This quiet, unassuming donut shop located in a strip mall in Sanford, Florida, just north of Orlando, packs a serious punch when it comes to donuts. Nothing says happiness quite like a donut from this place. With a limited online presence, visiting Donuts to Go feels like winning the lottery.
These are no-nonsense donuts, focused on quality and texture, with a smaller menu than some of the previously mentioned establishments. But that's not to say these donuts aren't incredible; serving classics such as chocolate-dipped and old-fashioned; better than any other place in town.
Food Tourism: Linda's in Belmont, Massachusetts
Walk into a time machine by visiting Linda's Donuts outside the city of Boston. Regularly described as "old school," Linda's provides the locals with some of the best donuts in Massachusetts. With both cake and yeast options, choose from classic offerings, including Boston creme, rainbow sprinkle, and honey cruller. There is nothing fancy about this place, just quality handmade donuts from a family-owned business. They have developed a cult-like following over the years for their great donuts, breakfast options, and friendly staff who are dedicated to serving their community.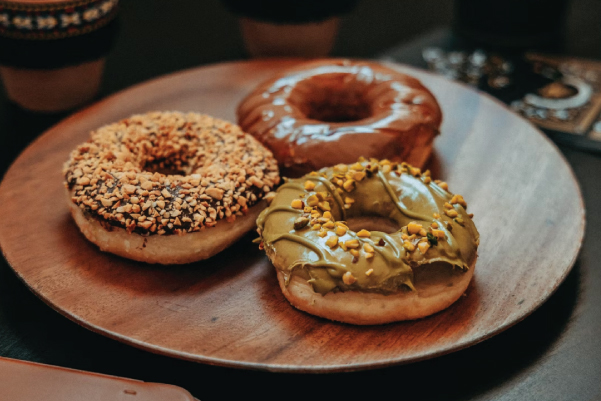 Food Tourism: City Donuts in Denver, Colorado
City Donuts takes the cake in the city of Denver. They have racked up numerous awards and continue to innovate with locally-inspired flavors and classic donut options. With over 50 years of donut-making experience, City Donuts does not mess around with its array of handmade cakes, old-fashioned donuts, and pastries.
Food Tourism and Donut Adventures Alongside CAP
Ensure that you and your family are protected from absolutely anything when hitting the road. Road trips across America involve plenty of risks, so take every necessary precaution to protect your family.
FocusPoint International's
CAP Travel Medical and Security Assistance Plan
comes with a robust
CAP Advantage mobile app
that includes destination-based health, safety, security intelligence, COVID-19-specific information, a one-touch assistance button, and much more.
The CAP Plan offers unlimited 24/7 advice for a long list of travel mishaps often overlooked by traditional
travel insurance
, including COVID quarantine cost coverage. It also provides a fully-funded response to incidents of riots, strikes, civil commotion, and natural disasters, with medical evacuation to a home hospital of choice, should you suffer from a medical mishap resulting in hospitalization.
Contact us directly to learn more about available options for
domestic travelers in America
.