Food Tourism in the United Kingdom and the Best Fish and Chips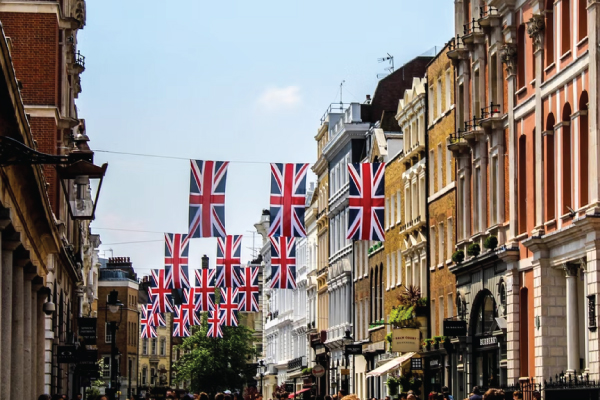 Food Tourism Across the UK has North American Tourists Heading Overseas
Food tourism is more than enough reason to visit the United Kingdom, as the country has grown a reputation for indulgent and deep-fried food. While it also features endless charm and history, the food is one-of-a-kind and delicious. Visiting the United Kingdom just for its food options is the perfect reason to head overseas and the best way to get a taste of all that this great country has to offer.
Hopping across the pond wouldn't be complete without trying some of the best fish and chips in the UK, along with a number of traditional English options that are hearty and delicious. The northeast provides incredibly unique food offerings that are exclusive to the area. Make sure you come hungry when visiting this great country.
The Best Fish and Chips in the United Kingdom
North Americans visiting the United Kingdom in search of the best fish and chips will not be disappointed. These are the top options that cater to fish and chip lovers from across the globe.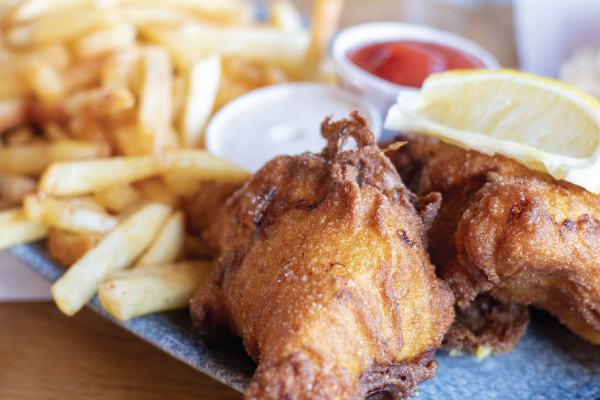 Food Tourism: Visit Trenchers for Fish and Chips
Along the northeast coast of the United Kingdom, you will find some of the best fish and chips. While it will require a road trip, the locals rave about Trenchers and are often willing to line up down the street to get their hands on the hand-battered and deep-fried perfection.
Trenchers is located in the seaside town of Whitby, located just south of Sunderland. Choose from flakey and perfectly beer-battered haddock, cod, or plaice, and try out the chowder, prawns, and traditional steak pie. All their seafood is sourced from local fisheries just down the road.
Food Tourism: Wells-next-the-Sea, United Kingdom
Wells-next-the-Sea, a small seaside town north of the city of Cambridge, is home to two of the UK's best fish and chips offerings. Plattens and French's Fish Shop are separated by just one storefront business and often compete with one another.
Both offer locally sourced seafood and chip options, and both often have long lineups that just make the meal experience all the more delicious. It wouldn't be a terrible idea to grab a take-out box from each and decide for yourself in regards to which establishment is the best while sitting alongside the ocean.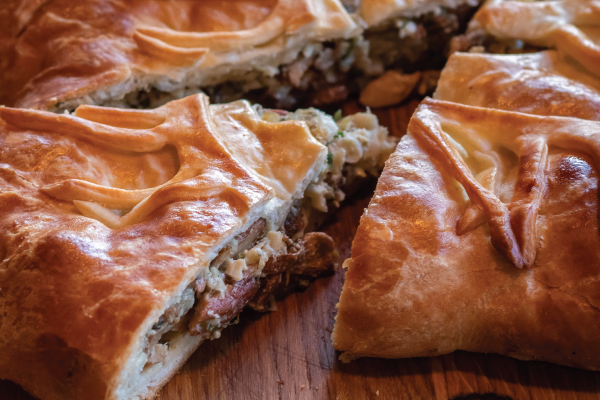 Food Tourism: Steels Cornerhouse Restaurant
Steels Cornerhouse has been a family-owned restaurant since 1946 and is located in the town of Cleethorpes, just east of Manchester. While their jumbo haddock and chips have foodies lining up out the door, they also serve many traditional English dishes, including beef pie, Sunday roasts and battered pork sausages. There are also a number of vegetarian options. Visitors will be pleased that all meals are served with a pot of tea and homemade bread and butter.
Food Tourism: Options for Those Who Love Deep Fried Food
The UK takes deep-fried food seriously, and as such, there are a number of options for those who appreciate a little bit of creativity when it comes to battered food.
Visit Manchester and experience the one-of-a-kind, deep-fried chippy sandwich at Flounders Fish and Chips. It is a sandwich filled with freshly cut potato chips, then deep-fried to perfection.
Visit the Borough Market to experience local vendors serving up homemade Scotch Eggs, meat pies, and battered sausages in London. The market is also home to many non-fried food options, including decadent desserts, fresh and locally sourced meat, and vegan dishes.
Grab a "parmo" in Middlesbrough at the legendary local restaurant, Central Park. A freshly cut chicken filet is deep-fried, covered in cream sauce, then topped with your choice of sausage or bacon. It's a unique take on chicken parmesan, but without any parmesan cheese.
In Glasgow, try out a local favorite known as the "pizza crunch." While it may not be the most visually appealing dish, many tourists try out the local specialty, which is a traditional pizza that is then battered and deep-fried rather than baked. The Blue Lagoon in Glasgow is your best bet for the top pizza crunch in town.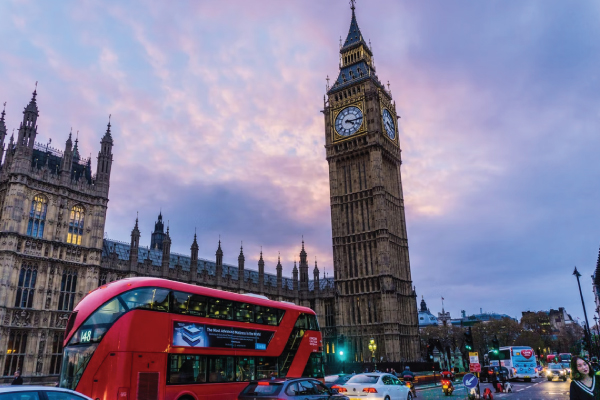 Food Tourism and International Travel Alongside CAP
As many North Americans travel to Europe this season for delicious food, it's important to take extra precautions, as there are still many risks tied to international travel in 2022.
FocusPoint International's
CAP Travel Medical and Security Assistance Plan
comes with a robust mobile app that includes destination-based health, safety, and security intelligence, COVID-19 specific information, a one-touch assistance button, and much more.
The CAP Plan offers unlimited 24/7 advice for a long list of travel mishaps often overlooked by traditional
travel insurance
, including COVID quarantine cost coverage. It also provides a fully-funded response to incidents of riots, strikes, civil commotion, and natural disasters, with medical evacuation to a home hospital of choice, should you suffer from a medical mishap resulting in hospitalization.
Contact us directly to learn more about available solutions for international travelers heading to the United Kingdom in 2022.