LGBTQ+ Travel Across the United Kingdom
September 30,2021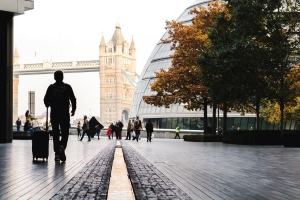 Acceptance is at the Core of LGBTQ+ Travel in the United Kingdom
LGBTQ+ travel options across the United Kingdom have drawn thousands of tourists across the world for so much more than a cup of tea. The UK offers so much in terms of culture, history, sights, dining, and nightlife, and LGBTQ+ travelers will be happy to learn that it is one of the safest destinations in the world to visit. With positive attitudes towards the LGBTQ+ community being commonplace, there is so much to see and do when visiting the UK that travelers will be coming back year after year.
Many of the values behind the LGBTQ+ positive attitudes in the UK are woven directly into its history. Famous authors like Oscar Wilde and rock and roll icons like Elton John have long celebrated UK's positive attitudes towards LGBTQ+ culture. LGBTQ+ travelers will be happy to know that these progressive attitudes are not just exclusive to major city centers. You can find it also in small towns that are ready to be explored.
Experience the charm of the UK and be proud of who you are.
What Are the Safest LGBTQ+ Travel Destinations in the United Kingdom?
Travel across the United Kingdom is considered safe for LGBTQ+ travelers, and these destinations are a must during your next visit. See the
LGBTQ+ Safety and Travel Guide
on the ILGTA website.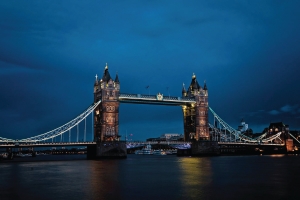 LGBTQ+ Travel in London
London boasts incredible history and English culture while maintaining its reputation as one of the safest places in the world for LGBTQ+ travelers to visit. The neighborhood of Soho offers a wide array of LGBTQ+ bars and nightclubs that welcome people from all walks of life. London is also home to the Stag Theatre, Europe's best LGBTQ+ performance theatre, where anyone can take in art and culture with an LGBTQ+ flair.
LGBTQ+ Travel in Brighton
Brighton is home to one of Europe's biggest pride festivals and has long been a destination that openly welcomes LGBTQ+ travelers. The neighborhood of Kemptown is the center of the LGBTQ+ community and attracts hundreds of thousands of LGBTQ+ tourists each year. Take in art and film, grab a pint in historic LGBTQ+ pubs, or dance the night away in one of the many LGBTQ+ friendly nightclubs.
LGBTQ+ Travel in Manchester
Just a short train ride from London, Manchester has gained a reputation for LGBTQ+ friendly hotels, bars, and restaurants that mix well with its hip demeanor. As a city known for its passion for sports, it also comes with inclusive attitudes where LGBTQ+ travelers are welcomed and should have no trouble with simple public displays of affection. Visit the famous Canal Street for a vibrant LGBTQ+ experience with endless clubs and dining options that welcome anyone regardless of gender identity or sexuality.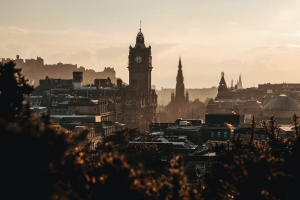 LGBTQ+ Travel in Edinburgh
Head to the north and experience the inclusive attitudes of Edinburgh, Scotland. Not only is this city is considered one of the most scenic spots in the UK, but it also offers charming coffee shops, stunning art galleries, and the "Pink Triangle" party district that will keep any LGBTQ+ traveler occupied. Some of the LGBTQ+ friendly bars and clubs are open late, with some dance parties lasting well into the morning hours.
LGBTQ+ Travel in Glasgow
Scotland is home to a second LGBTQ+ travel hub; Glasgow, Scotland. Progressive attitudes and industrial-chic aesthetics come together in a unique cultural experience that welcomes anyone from around the world. This city is home to both LGBTQ+ party vibes along with sophistication that simply can't be duplicated anywhere else.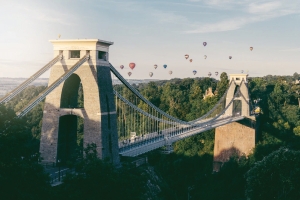 LGBTQ+ Travel in Bristol 
Bristol offers incredible scenery, relaxed LGBTQ+ vibes, and a long list of LGBTQ+-focused events, including art exhibits, cocktail hours, and underground dance clubs. Pride is regularly celebrated in this harbor town and offers luxury and budget options for travelers from all walks of life. Take in some open-air theatre courtesy of the historic Old Vic Theatre, or party all night in the city's many clubs and bars.
Safe LGBTQ+ Travel with CAP Travel Medical and Security Assistance Plan
For North Americans visiting Europe, consider a travel product that speaks to the needs of LGBTQ+ travelers and the unique challenges they face along the way.
FocusPoint International's CAP Travel Medical and Security Assistance Plan comes with a robust mobile app that includes destination-based health, safety, and security intelligence, COVID-19 specific information, a one-touch assistance button, and much, much more.
The CAP Plan includes unlimited 24/7 advice for a long list of travel mishaps often overlooked by traditional travel insurance. It also provides a fully-funded response to incidents of riots, strikes, and civil commotion, natural disasters, with medical evacuation to a home hospital of choice, should you suffer from a medical mishap resulting in hospitalization.
Contact us directly to learn more about available options tailored to LGBTQ+ travelers from all walks of life.