Fall Friendly LGBTQ Travel Destinations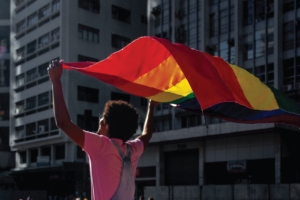 LGBTQ+ Travel Destinations That Bring Together, Culture, History, and Fun
The travel season isn't over yet. Fall is one of the best times to travel with discounted rates and accommodations that anyone should be looking to take advantage of. It's time to skip the beach and take in some fall colors and events that are sure to please the pickiest of travelers. Consider these LGBTQ+ travel destinations when booking your next fall vacation.
LGBTQ+ Travel Destinations: Amsterdam, Netherlands
Amsterdam is well-known for its extremely liberal attitudes and stunning canals but visiting in the fall is an entirely different experience. Long known as an LGBTQ+ friendly destination, the Netherlands is a hub of international tourists and accepting attitudes that mix well with LGBTQ+ travelers who wish to explore, eat, drink, and see the sights of this beautiful country. The fall colors in Amsterdam are remarkable and make for a romantic getaway that is straight out a storybook. Hop on a train and visit the Hague and Rotterdam to experience even more Danish charm.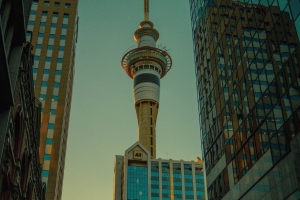 LGBTQ+ Travel Destinations: Auckland, New Zealand
October is a great time to visit Auckland, New Zealand, as it's springtime from September to November. This means fewer tourists, warm weather, and more space to enjoy the great outdoors. Auckland, the country's capital, boasts LGBTQ+ friendly attitudes and offers everything from volcanoes, beaches, food, drinks, and incredible nightlife. Visit the Waitakere Ranges and see magnificent sunsets along the coast or take part in a whale watching tour offered throughout the city. Plus, nude beaches are plentiful and very welcoming to LGBTQ+ travelers.
LGBTQ+ Travel Destinations: Milan, Italy
The beauty of Milan is best experienced in the fall as tourists retreat, yet the beaches continue to stay comfortable, even with slightly cooler weather. Long known as being welcoming to LGBTQ+ travelers, Milan is a sought-after destination that brings art, history, culture, and LGBTQ+ attitudes into one travel experience. The neighborhood of Prota Venezia is a must-visit for LGBTQ+ travelers with never-ending nightlife and exceptional food and drink.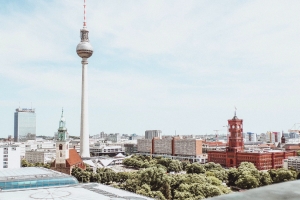 LGBTQ+ Travel Destinations: Berlin, Germany
Berlin is likely best experienced during the fall as it is an incredibly popular and crowded tourist destination in the summer months. As the days get shorter in Germany, the nightlife only picks up. Berlin is truly a joy to explore as the city is home to industrial dance parties that go well into the morning, with a wide range of bars, nightclubs, and underground raves that only shut down when the partygoers go home. The fall colors with the city's industrial-gothic architecture give a picturesque appeal that must be seen in person.
LGBTQ+ Travel Destinations: Athens, Greece
Athens is home to many fall events usually only experienced by the locals, as most tourists have returned home after the summer months. With cooler weather and fewer crowds, fall is the perfect time to visit and indulge in the city's many food festivals. Feta cheese, roasted chestnuts, and incredible fall scenery are just some of the many reasons to visit Athens, aside from the LGBTQ+ friendly attitudes. Halloween is incredibly popular in Athens as the city is overrun with costumes and celebrations, making for a unique fall travel experience that should never be overlooked.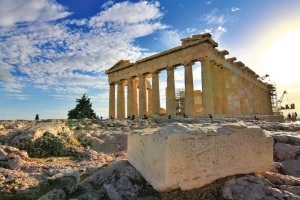 LGBTQ+ Travel Destinations: Put Safety First This Fall Travel Season
Wherever you are traveling, travel as an LGBTQ+ traveler comes with unique risks that may not be addressed by traditional travel insurance.
FocusPoint International's CAP Travel Medical and Security Assistance Plan comes with a robust mobile app that includes destination-based health, safety, and security intelligence, COVID-19 specific information, a one-touch assistance button, and much, much more.
The CAP Plan includes unlimited 24/7 advice for a long list of travel mishaps often overlooked by traditional travel insurance. It also provides a fully-funded response to incidents of riots, strikes, and civil commotion, natural disasters, with medical evacuation to a home hospital of choice, should you suffer from a medical mishap resulting in hospitalization.
LGBTQ+ Travel with CAP, Powered by FocusPoint
FocusPoint International has partnered with
IGLTA
(International LGBTQ+ Travel Association) to offer the CAP Medical and Security Travel Assistance Plan. The IGLTA website is an exceptional resource for LGBTQ+ travelers that identifies travel advisors and providers that are LGBTQ+ welcoming. View the
LGBTQ+ Safety and Travel Guide
on the ILGTA website.