Road Trips to Canada Are Back on the Menu for Americans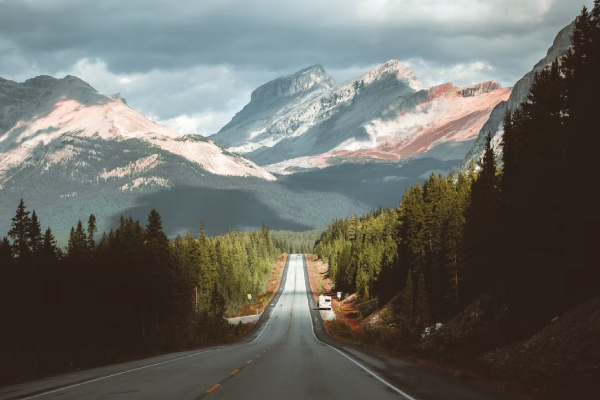 Road Trips to Canada for the American Family Heading North This Summer
Road trips to Canada are back for American tourists who wish to visit the great white north for leisure travel. The pandemic has restricted Americans from crossing into Canada, and now is the time to get back to normalcy. With reduced restrictions and testing requirements, now is the perfect time to head up north and experience this great country with a classic road trip.
Pack up the family and explore some incredibly friendly cities and outdoor adventures with a road trip across Canada this summer free from travel restrictions and other complications.
Road Trips to Canada: Your Guide for Leisure Travel by Car
These are the best road trips to Canada suitable for Americans visiting in 2022.
Drive from Seattle to Vancouver: Explore the Rocky Mountains of Canada
Americans from the west coast, including Washington, Oregon, and California, should consider heading up the coast to explore the great city of Vancouver and the province of British Columbia. The drive is approximately three hours in length from Seattle, depending on the number of stops you make along the way. Consider stopping at the Campbell Valley Regional Park and taking a hike along the Campbell Valley Little River Trail near Langley, British Columbia.
Richmond is also worth a stopover, as it is home to North America's largest Buddhist temple. The city is offers easy access to food, shopping, and accommodations nearby in the Golden Village district.
Vancouver itself is an incredible city set alongside the stunning natural beauty of Mount Seymour Provincial Park. It is an incredibly diverse city home to several cultural influences, which is often reflected in its food options, such as sushi and Japanese-inspired hot dogs.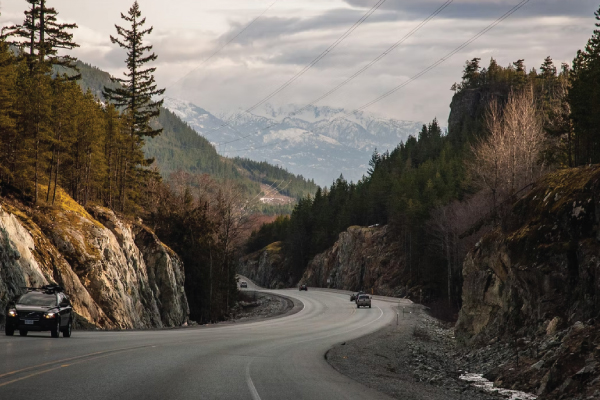 Vancouver to Banff Road Trip: Explore the Depth of British Columbia
Americans should consider making the trek from Vancouver to Banff and experience an incredible road trip that should be broken up into a few days. With 12 hours of total driving time, your trip may need an extension as there is just so much to see and do along the way. Plan ahead and give yourself some extra time to make the most of this amazing road trip.
Drive along the Sea-to-Sky Highway through the Canadian Rockies to Squamish and stop at Porteau Cove Provincial Park to scuba dive and explore a series of man-made reefs and sunken vessels or take in the breathtaking falls lookout at the Shannon Falls Provincial Park. In Squamish, there is an endless amount of mountain hiking, camping, and kayaking options perfect for the family that loves the outdoors.
Next, travel north to the world-renowned ski and snowboarding town of Whistler. During the summer months, Whistler has remarkable hiking trails through lush forests, championship golf courses, and world-famous mountain biking trails. The Village is also a popular option with museums, shopping, and fine dining. The small town of Kamloops is another great option for a stop along the way to Banff, which is often home to several music festivals that attract locals from throughout Canada.
Nova Scotia Road Trip: Atlantic Canada Awaits You
Atlantic Canada is one of the most charming places in the world. The beautiful province of Nova Scotia resembles the coast of Scotland and is home to incredible seafood, camping, outdoor adventure, and golf. Americans along the east coast, such as Massachusetts and Maine, can travel further east, making stops at Saint John, Moncton, or Fredericton.
Exploring the Cabot Trail should be an essential part of any Nova Scotian road trip where you can picnic alongside the cliffs, camp out among the stars, and hike throughout the Canadian coastline. From Halifax, consider taking in the world-famous busker festival and enjoy fresh seafood and local tours that show off the local heritage. It's also worthwhile to take a visit to Prince Edward Island, Canada's smallest province that is especially beautiful in the summer months.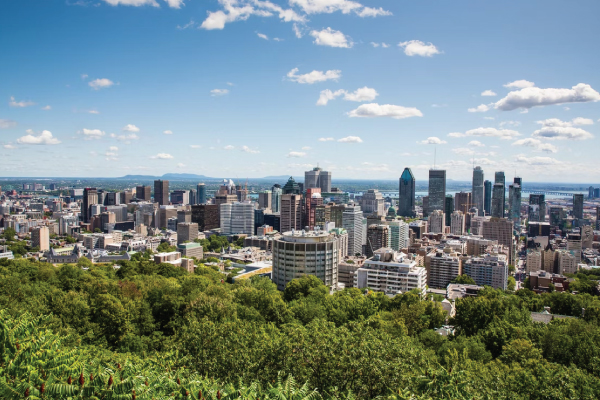 Drive from Montreal to Quebec City This Spring and Summer
The province of Quebec is best explored via a road trip. Montreal is an amazing city with some of North America's best dining options, live events and is home to the world-renowned Montreal Comedy Festival. The road trip to Quebec City from Montreal is a scenic drive with roadside poutine shops that offer some of the province's best fries, cheese curds, and gravy.
As for visiting Quebec City, many visitors will feel like they have been transported somewhere in Europe. The cobblestone streets are filled with music, art, and fine dining experiences. The city allows anyone to indulge in everything from shopping to accommodations fit for royalty at the Le Chateau Frontenac.
Experience Road Trips to Canada Alongside CAP
For the American considering a road trip to Canada this spring and summer travel season, take every precaution necessary with a travel plan that addresses any travel mishap.
FocusPoint International's
CAP Travel Medical and Security Assistance Plan
comes with a robust mobile app that includes destination-based health, safety, and security intelligence, COVID-19 specific information, a one-touch assistance button, and much more.
The CAP Plan offers unlimited 24/7 advice for a long list of travel mishaps often overlooked by traditional
travel insurance
, including COVID quarantine cost coverage. It also provides a fully-funded response to incidents of riots, strikes, civil commotion, and natural disasters, with medical evacuation to a home hospital of choice, should you suffer from a medical mishap resulting in hospitalization.
Contact us directly to learn more about available services.