Senior Travelers Will Be the First to Kick Tourism in the Pants
Senior and Leisure Travel Bookings at the Tail End of 2021 Are Surging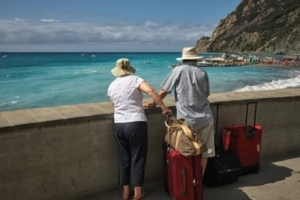 Leisure travelers of all kinds are patiently awaiting the return of "normalcy" to the travel industry. Many cruise and airlines have taken a major hit during the pandemic, being forced to cancel routes and adapt on the fly to the needs of the everyday traveler. The saviors of the industry might be the ones who are vaccinated first (seniors), and such, are likely to be the first to embrace travel once they are immune to the virus.
The entire world is waiting for "herd immunity," 80% of the general public being vaccinated against COVID-19. As the virus is potentially dangerous for the elderly, the result has been that they are first in line to be vaccinated. Market data predicts that the majority of people booking flights and accommodations in 2021 will be aged 73 and over.
Interest in Senior Travel Reflected in Securities Trading Across the World
Recently, a Bank of America economist pointed out that there has been an increase in investor interest in airline and other leisure stocks. The "traditionalist" investor types were reported to be fueling the rise in travel stocks, suggesting that those who are vaccinated are likely to fly and visit relatives once it is safe to do so.
Numbers have revealed that such investment spending is four times that of last year and a clear indicator that seniors will be the first to head back to air travel. This is, of course, good news for anyone interested in traveling, but for those who are patiently awaiting simpler times on beaches and cruise ships, the return to safe travel could include some wait times.
The Travel Industry Bends for Senior Travelers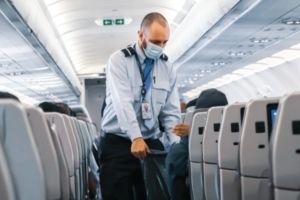 The economic bounce back from COVID-19 could move quickly, but full recovery will be seen when millennial travelers deem themselves fit for air travel again. The battle against COVID-19 is global, and destinations will have different itineraries for reopening, leaning on vaccinations, border closures, and ongoing quarantine requirements. As traditionalists push the interest in travel stocks, the ultimate finish line (global herd immunity) might take more time than what North Americans could expect. These investors will need to show great patience heading into 2022 to fully experience travel once again.
The industry itself, including many major hotel and airline chains, is eager to address some of the uncertainty facing senior travelers with never-before-seen flexibility and offerings. Expect agencies to offer cancelation policies that address just about any need or uncertainty, giving travelers the potential option to cancel their trip, without consequence, just hours before departure.
Travel Insurance Might Not Be Enough for Travelers Traveling During the Pandemic
COVID-19 has and will complicate travel for anyone that has weighed the risks and is still dedicated to travel. Border closures can be enacted in an instant, and COVID-19 variants pose significant risks and uncertainty. A trip to a hospital in a foreign country could cost you hundreds of thousands of dollars should you become sick or injured during your trip. Contracting COVID-19 while abroad could be a complicated and costly experience, one in which traditional travel insurance may not cover the resulting expenses.
Further, traditional travel insurance isn't typically built to respond to the needs of senior travelers. The fine print comes with many exceptions and caveats, especially for those over the age of 65. It's crucial for consumers to completely understand what they are purchasing and what they are protected from by their travel insurance provider.
Leisure and Senior Travel is Best Experienced With CAP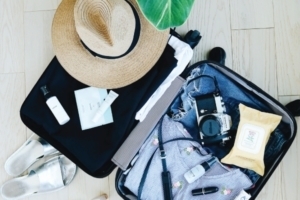 Keep in mind that even the most high-end luxury credit cards may only cover medically-necessary transportation to the nearest appropriate medical facility should a medical emergency occur. CAP goes far beyond these offerings and can bring you back to a hospital of your choice, close to home.
Travelers should know that CAP travel assistance plans come standard with a robust mobile app that includes destination-based health, safety, and security intelligence, COVID-19 specific information, a one-touch assistance button, and much, much more. CAP plans include unlimited 24/7 advice for a long list of travel mishaps often overlooked by traditional travel insurance. CAP plans also provide a fully-funded response to incidents of riots, strikes, and civil commotion, natural disasters, with medical evacuation to a home hospital of choice, should you suffer from a medical mishap, to include contracting COVID-19 during a period of travel.