Take a Road Trip Across Italy This Summer Travel Season
June 27, 2022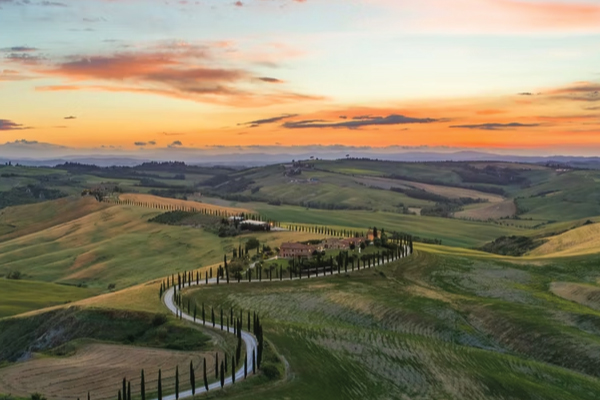 Take a Dream Road Trip Across Italy
Take a road trip across Italy this summer and experience one of the best countries in Europe for culture and food. A road trip across this wonderful country will get you up close and personal with the locals and offer a unique experience unlike no other. There is no shortage of sunshine, food, and drink across Italy, and many tourists will be surprised at the incredible depth and charm it has to offer. North Americans visiting Italy in 2022 will be blown away by scenic small towns, relaxing beaches, and ancient history that is unique to this country.
Italy is an exceptional country for a road trip because of its small coastal towns, locally-owned accommodations, and superb food and dining that has no comparison. Many travelers will be surprised by how much there is to explore, with options that include camping and hiking. Experience the easy-going approach to life with an in-depth road trip to Italy.
Why Take a Road Trip Across Italy in 2022?
Driving across Italy takes visitors through a range of breathtaking sights and beautiful cobblestone paths. Consider renting a car after flying to Rome, Milan, or Venice. Get out and explore this amazing country and see where the open road takes you.
Take a Road Trip Across Italy: The Best Options for North Americans
These are the best road trip options for North Americans visiting Italy in 2022.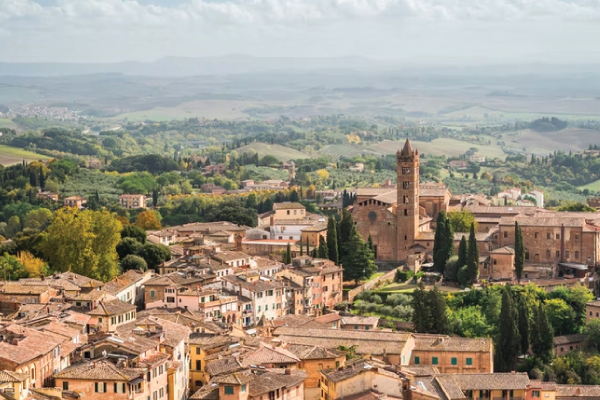 Tuscany Road Trip: Where to Begin
Many tourists flock to the beautiful city of Tuscany to experience some of the most iconic and world-renowned renaissance architecture and art history. Just a short road trip west takes visitors to some of the most charming coastal towns on the planet. The journey can be made via major highways or side roads, which offer a more scenic approach.
Of course, there are plenty of reasons for stops along your journey. The Tuscan vineyards just outside the city are a great place to take in the scents of fresh Italian grapes, with many available accommodations along the vineyards that let you experience the finer things in life. Explore the rolling hills of Tuscany, breathe in the fresh and crisp air, and stop to smell the flowers and grapes that are home to wine country.
Get the family together and head to the small seaside town known as Cinque Terre, which translates directly to "five cities." Here, travelers will be delighted by this picturesque small town that is perched among five different cliffs along Italy's western coast. North Americans will have the option of seaside camping or local accommodations with sunsets that are sure to inspire and make lifelong memories.
Amalfi Coast Road Trip Options for North Americans
Keep heading south past Naples to the Amalfi Coast, one of the most beautiful coastlines in the world. As the birthplace of limoncello, the lemon-based liquor, the seaside air is complemented by fields of lemons and small beaches that provide rest and relaxation.
With medieval architecture, incredible seafood options, and quiet beaches, a road trip to Amalfi Coast is a must-do experience perfect for the entire family. The nearby town of Sorrento sits atop beautiful cliff sides and is a romantic experience that includes fine dining, comfortable accommodations, and stunning sunsets. If that doesn't impress, there are several options for exploring the coast, including fishing, hiking, and camping.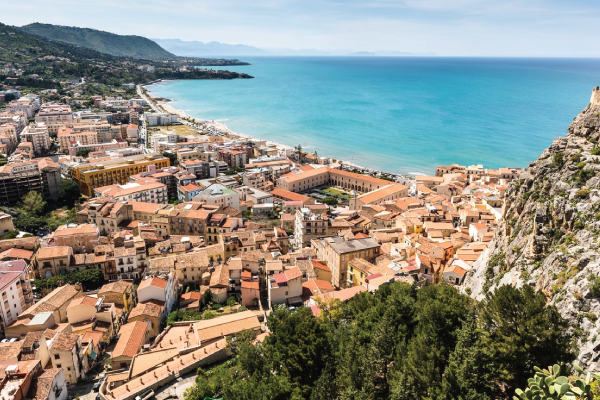 Sicily Road Trip Considerations for North Americans
Further south is the incredible Mediterranean island of Sicily, in the "toe" of Italy's boot. There is so much to see in Sicily that road trippers should consider planning for a few extra days in order to explore this destination properly.
Many of the small towns of Sicily take travelers through narrow roadways and cobblestone streets. The locals have a reputation for driving slightly more aggressively than North Americans, but that shouldn't deter you; a confident and experienced driver should be able to navigate the roadways without issue.
The towns throughout Sicily give a peek into the Greek and Roman history that once influenced this part of the world. Palermo has beautiful cathedrals, world-class dining, and the Capuchin Crypt, home to mummified bodies.
Stopping in Taormina, which sits beside the beautiful Mount Etna, and the incredible Ionian Sea, is great for swimming. Next, consider visiting the beautiful city of Syracuse and explore the town's twisting streets, small coffee shops, and of course, the ancient Greek ruins. Make a point of visiting the Temple of Apollo and see the architecture that dates back to the sixth century BC.
Take a Road Trip Across Italy with the Assistance of CAP
A European road trip is a great way to bring your family together and take on new experiences. While road trips are one of the best ways to see Italy, there are still plenty of risks that come with international travel in 2022.
FocusPoint International's
CAP Travel Medical and Security Assistance Plan
comes with a robust mobile app that includes destination-based health, safety, and security intelligence, COVID-19 specific information, a one-touch assistance button, and much more.
The CAP Plan offers unlimited 24/7 advice for a long list of travel mishaps often overlooked by traditional
travel insurance
, including COVID quarantine cost coverage. It also provides a fully-funded response to incidents of riots, strikes, civil commotion, and natural disasters, with medical evacuation to a home hospital of choice, should you suffer from a medical mishap resulting in hospitalization.
Contact us directly to learn more about available offerings for North Americans traveling to Italy in 2022.