The Top Five Destinations to Experience Nature and Wildlife Travel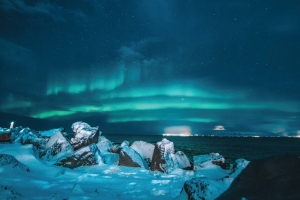 Embrace the Great Outdoors with These Five Outdoor Travel Destinations
For the international traveler that has had enough of bars, clubs, and big cities, there are a number of international destinations that will simply dazzle the senses. Plan your next trip around embracing outdoor travel and see a different side of the world through camping, outdoor adventure, and so much more.
Top Five Outdoor Travel, Adventure, and Nature Destinations
These are the top five destinations in the world that are perfect for the international traveler who wants to get away from it all and be one with nature.
1. Outdoor Travel Across Iceland
Iceland boasts some of the most impressive landscapes in the world. Start your trip in Reykjavík and book luxury camping accommodations, off-road vehicles, and camper vans that are fully equipped with a working kitchen and bed. On Ring Road, you'll be stunned by the endless beauty of Iceland that includes mountain tops, lagoons with glaciers, and waterfalls as far as the eye can see. On a clear night, catch the Northern Lights to make your nature experience even more memorable.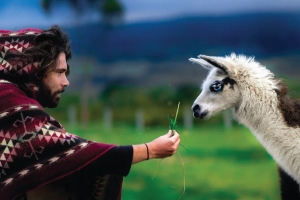 2. Experience Outdoor Travel in Ecuador
If you ever wanted to get up close and personal with a volcano, Ecuador is the perfect place for you. When visiting the town of Banos, you can witness the magnitude of Tungurahua. Jungle tours in the Amazon are also available to anyone that wants to catch a glimpse of some wildlife while staying with a remote community. Find anything for the outdoor adventure lover in Ecuador with peaks and valleys that seem like they go on forever.
3. Outdoor Travel in Sweden
The entire country of Sweden is home to some of the world's most incredible hiking paths, camping, mountain biking, and adventure water sports. For those looking for something a little more relaxed, take a boat ride to see some of the country's many waterfalls.
Almost two-thirds of Sweden is covered in lush forests, making it one of the most desirable places to visit if you love the outdoors. Sweden is especially stunning during the winter as tourists can try their hands at dog sledding, snowmobiling, artic hiking, and tours of incredible winter wildlife. With endless lakes and streams, Sweden is a perfect place to canoe and kayak, with many other more thrilling outdoor options available. The town of Östersund is a winter wonderland with activities from snowshoeing to cross-country skiing.
4. Kenya, an Outdoor Travel Destination
The Serengeti National Park in Kenya is one of the most remarkable places for its beautiful sunsets and incredible wildlife. See wildlife that has been entirely left alone by humankind. Catch a guided tour or immerse yourself in nature alongside small communities throughout the country.
Next, try out some watersports off the Kenyan coast, explore the coral reefs, or go rafting on the Tana River. Thrill-seekers will also enjoy a wide variety of offerings that aren't for the faint of heart. Live like a king or queen with guided tours on your terms. In Kenya, there are no limits when it comes to outdoor adventure travel.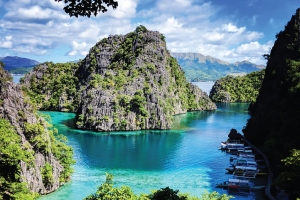 5. Outdoor Travel Across the Philippines
The province of Palawan in the Philippines brings together marine life, underwater adventure, and beautiful beaches all in one place.
Here thrill seekers and traditional tourists alike will fall in love with the sun and sand, get closer to nature through underground river tours, snorkeling, and ocean adventures. Catch a wave in Siargao or explore the endless waterfalls in Cebu. There is no limit to what you can find in the Philippines, as many of the caves throughout the country have yet to be fully explored.
Outdoor Travel with FocusPoint International's CAP Plan
Wherever you decide to plan your next outdoor vacation, be prepared for absolutely any travel mishap and enjoy the activities the world has to offer.
FocusPoint International's CAP Travel Medical and Security Assistance Plan comes with a robust mobile app that includes destination-based health, safety, and security intelligence, COVID-19 specific information, a one-touch assistance button, and much, much more.
The CAP Plan includes unlimited 24/7 advice for a long list of travel mishaps often overlooked by traditional travel insurance. It also provides a fully-funded response to incidents of riots, strikes, and civil commotion, natural disasters, with medical evacuation to a home hospital of choice, should you suffer from a medical mishap resulting in hospitalization.
Contact us directly to learn more about available offerings for those who love outdoor travel.