Travel Mexico This Spring and Summer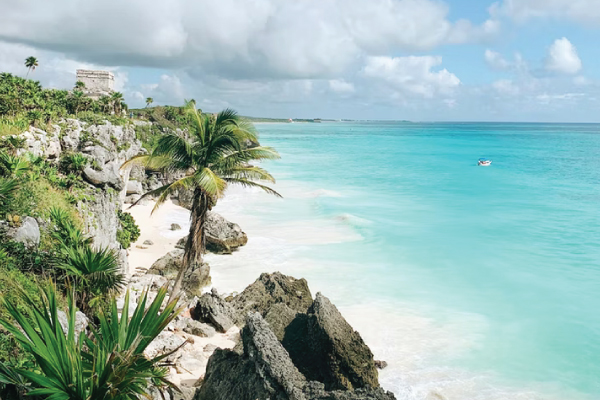 Travel Mexico and Experience Sand, Sun, and Culture
This spring and summer, Mexico is in hot demand as many North Americans are heading down south for some much-needed rest and relaxation. Mexican vacations are incredibly popular, offering adventure and luxury in a single package.
Before you book your trip, consider the best places to visit in Mexico and ensure that you make the most of your vacation with the right travel insurance and accommodations. Your extra care will go a long way, helping you relax, enjoy, and make memories that will last a lifetime.
Travel Mexico: The Pros and Cons of All-Inclusive Resorts and Hotel Experiences
Mexico is an incredible country that includes beaches, resorts, and outdoor adventure travel. With comfortable weather all year long, many travelers are expected to make the trip for what could be their first vacation in quite some time.
Many consumers book all-inclusive vacations through travel providers that combine everything from flights, accommodations, and food. All-inclusive packages allow the everyday person to feel like royalty during their stay. Travelers being served an endless array of food and drinks can be a fun experience, especially for first-timers.
While it might seem like a great deal, many consumers won't get the full value from the experience unless they heavily indulge in food and alcohol. In some cases, drinks at all-inclusive resorts are "watered down" to avoid over-consumption and high costs for the resort. The nature of an all-inclusive tends to limit the leisure traveler from exploring dining options outside the resort, ultimately restricting the experience altogether.
Before you book, weigh the pros and cons of an all-inclusive experience over renting a private space. Consider your options and look into staying at a property rental that can give you the freedom to explore dining options that may be of higher quality than what a resort has to offer.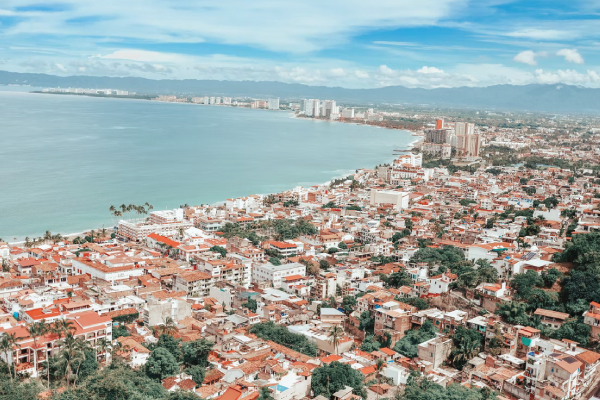 The Five Best Places to Visit in Mexico in 2022
These are the best places Canadians and Americans should visit in Mexico this spring and summer.
1. Puerto Vallarta
As the birthplace of tequila, Puerto Vallarta is an essential destination to visit in Mexico. There is so much to do here, lounging all day on beach resorts, swimming with dolphins, snorkeling through coral reefs, or taking in the nightlife. Puerto Vallarta is a great place to visit alongside friends and family.
2. Riviera Maya
Riviera Maya is one of the main hubs of Mexico's all-inclusive resort scene but is also host to many smaller hotels and bed and breakfasts. There is no shortage of options regarding accommodations, and some shopping around may lead to a great deal on your next booking. Some of the world's most crystal-clear waters can be found in Riviera Maya, along with outdoor adventure excursions that include ATV tours, zip-lines, cenote swimming, and exploration of the Mayan Ruins.
3. Cancun
Cancun is likely one of the most well-known Mexican vacation destinations, which offers everything from white sandy beaches, world-class shopping, and exceptional year-round weather. Even the pickiest traveler will be kept busy with outdoor adventure, swimming, and snorkeling options. Choose from either the all-inclusive experience or private rentals that are sure to dazzle. In Cancun, you can get a taste of Mexican food and culture and indulge in exceptional spa experiences, outdoor adventure, and some of the best golf Mexico offers.
4. Oaxaca
The city of Oaxaca doesn't fit the typical all-inclusive experience but is a destination that is a must-visit for those who love food. Known as Mexico's dining and street market capital, Oaxaca is a foodie's dream that brings together affordability and Mexican culture into one experience. To say this city is vibrant is an understatement, as the cobblestone streets are lined with rainbow-colored buildings and endless street food options. Leisure travelers will be able to find incredible amounts of handmade crafts and a slower, less touristy vibe in Oaxaca.
5. Acapulco
As Mexico's resort capital, Acapulco has been a top pick among North Americans for decades. Acapulco draws thousands of tourists each year, well-known for its views of Mexico's pacific bay and stunning sunsets. For anyone looking to enjoy the nightlife or the party atmosphere of its many beaches, Acapulco should be your top destination. There are also plenty of outdoor adventure options, including cliff diving, sailing, jet-skiing, golf, and snorkeling.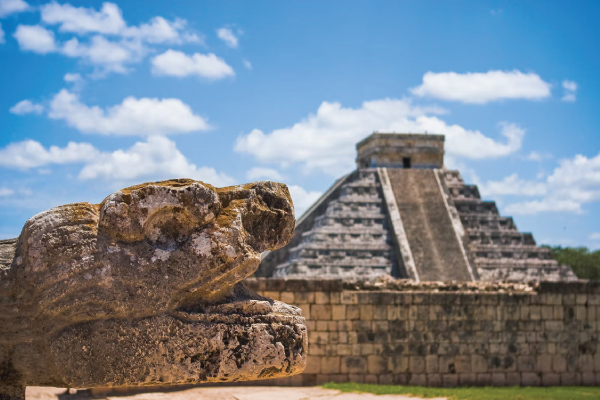 Travel Mexico Safely with CAP, Powered by FocusPoint International
Any leisure traveler considering visiting Mexico this season should look for products that address any potential mishaps when traveling internationally. There are some risks attributed to traveling to Mexico, and with the right planning, you can ensure a safe travel experience from beginning to end.
FocusPoint International's
CAP Travel Medical and Security Assistance Plan
comes with a robust mobile app that includes destination-based health, safety, and security intelligence, COVID-19 specific information, a one-touch assistance button, and much more.
The CAP Plan offers unlimited 24/7 advice for a long list of travel mishaps often overlooked by traditional travel insurance, including COVID quarantine cost coverage. It also provides a fully-funded response to incidents of riots, strikes, civil commotion, and natural disasters, with medical evacuation to a home hospital of choice, should you suffer from a medical mishap resulting in hospitalization.
Contact us directly to learn more about available solutions that speak to the needs of North Americans visiting Mexico.