Travel Options That Offer Both Luxury and Privacy
Getaway in Style with These Once-in-a-Lifetime Travel Experiences
The luxury travel scene is evolving to address the needs of travelers who wish to indulge but keep things as private and lowkey as possible. These are some of the best travel options that any high-asset luxury traveler must experience.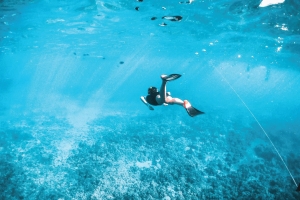 Snorkel Off a Small Island in Vanuatu
Luxury resorts offer all kinds of opportunities in the South Pacific. Private beach resorts with dedicated staff, including chefs and wait staff, are now more common than ever and offer seclusion and luxury. Private guided tours in Vanuatu are currently trending and can be complemented with helicopter rides, private scuba lessons, and visits to secluded beaches that are perfect for late-night beachside get-togethers with the family.
Sleep Under the stars in Africa
Get up close and personal with incredible wildlife and visit Africa. Luxury safari tours await you with accommodations fit for both kings and queens.
Visit remote tribes across Africa and experience culture like you never thought possible with luxury travel packages that dazzle.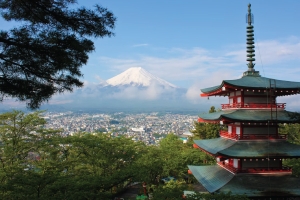 Private Guided Tours of Japan
Japan offers the most incredible dining experiences in the world, but researching and navigating through a foreign place like Tokyo could be stressful and time-consuming. Consider hiring a private guide to experience the best street food in Shinjuku or rent an exotic car and drive through the decadent neighborhood of ​​Roppongi.
Take a ride on a private train that takes you to Kyoto, where the world's elite can experience an ancient Katana sword-making tour that isn't available to the general public. Kyoto also offers a private Geisha performance and tea ceremony, with outdoor camping accommodations that include a private Onsen.
High-End Luxury Camping Experiences in Iceland
Iceland is unique, combining the great outdoors with luxury and high-tech accommodations. For those who love packing the family in an RV and exploring the world, many tour companies offer motorhomes or campervans that include everything a luxury traveler would need to explore Iceland's mountains. Campers can even rent high-tech tent domes that protect campers from the forces of nature with fireplaces and fur linens for incredible comfort. Start your journey in Reykjavik, then sleep among the stars.
If camping isn't your thing, consider exploring this country's incredible mountaintops and waterfalls with a private guide or go shopping at the many one-of-a-kind boutiques in Reykjavik.
Style and luxury are at your fingertips in Iceland.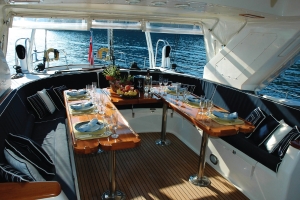 Private Luxury Travel with CAP, Powered by FocusPoint
Luxury travelers should be prepared for any travel mishap, even on private tours and resorts.
FocusPoint International's CAP Travel Medical and Security Assistance Plan comes with a robust mobile app that includes destination-based health, safety, and security intelligence, COVID-19 specific information, a one-touch assistance button, and much, much more.
The CAP Plan includes unlimited 24/7 advice for a long list of travel mishaps often overlooked by traditional travel insurance. It also provides a fully-funded response to incidents of riots, strikes, and civil commotion, natural disasters, with medical evacuation to a home hospital of choice, should you suffer from a medical mishap resulting in hospitalization.
CAP Hospital-to-Hospital Transfer
The CAP Plan includes transportation of a CAP customer from the medical facility where they are hospitalized and receiving medical treatment to their home hospital of choice, when possible. The goal? To get CAP customers home, safe.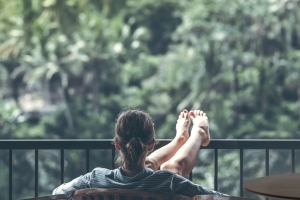 CAP Quarantine Expense Coverage
The CAP Plan also includes a wealth of valuable services for pandemics, including real-time intelligence reports, ground transportation support, emergency medical evacuation (medevac), and the costs for mandatory quarantine expenses (for up to 14 days).
While some international travel medical insurance providers now cover pandemics, like COVID-19 (including some quarantine expenses), it is only offered on a reimbursement basis, which means the customer must pay out of pocket (and then go through a claims process for reimbursement of eligible expenses). The flat-fee CAP Plan does not require a claims process, so customers do not have to pay out of pocket for the cost of deductibles or service fees.
It's important to understand what the exclusions are in a travel insurance plan. For example, if there's a COVID-19 pandemic outbreak and a customer is afraid to travel, most travel medical insurance plans deny coverage. Why? They exclude 'fear of travel' in the fine print. With CAP, 'fear of travel' is included in our standard pandemic and COVID-19 benefits.
Contact us directly to learn more about available solutions for corporate and leisure travelers concerned about COVID-19 and the DELTA variant.