Travel Portugal This Spring and Summer Season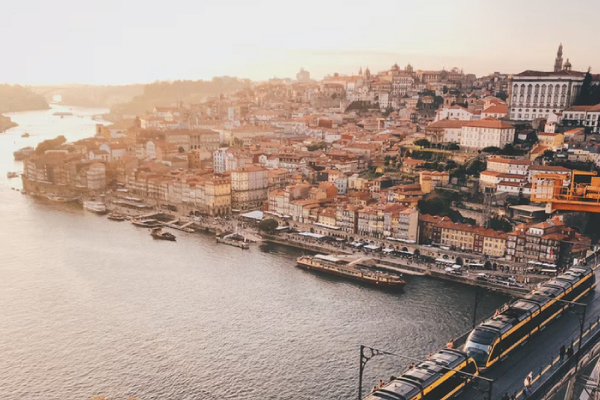 Travel Portugal and Experience Its Rich Heritage
Travel Portugal this spring and summer and experience all that this beautiful country has to offer. Get swept away with rich cultural history, surprising affordability, and beautiful scenery that will take your breath away. Portugal is unique in that its northern edge has stunning mountains, vineyards, and castles to explore, while its south end provides beachside views with comfortable Mediterranean climates.
While international travel to Europe can be expensive, Portugal remains largely affordable with no shortages of new experiences to discover. Every North American traveling internationally in 2022 should consider booking a trip to Portugal and embrace its food, sights, and cultural heritage.
International Travel to Portugal in 2022
Should you consider traveling to Portugal in 2022, consider visiting these top destinations and make your trip as memorable as possible.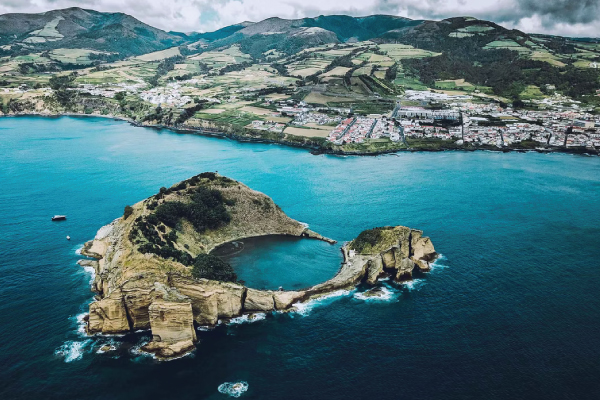 The Top Five Best Places to Visit in Portugal
Visiting Portugal in 2022 comes with the opportunity to experience sights that you never thought existed.
5. Exploring the Archipelagos of Azores
The Azores is often overlooked, and less visited than some of the hotspots of Europe and is a hidden gem waiting to be discovered. Off the western coast of Portugal and the Atlantic Ocean are nine volcanic islands that offer tourists mineral hot springs and seaside towns, with mountainside views.
Sao Miguel is a great starting point for the Azores, offering beautiful mountainside hikes, whale watching, and access to unique lagoons sprinkled with volcanic rock. Madeira is equally stunning, with incredible seafood typically cooked by the thermogenic heat of the underlying volcanic activity. Visiting these areas is anything but traditional and an opportunity to explore an often overlooked gorgeous volcanic experience.
4. Take in the Sights of Évora, Portugal
Évora is located in the heart of Portugal and reflects its history of Roman occupation through beautiful architecture. Known for its incredible livability and rich cultural heritage, Évora is a charming and walkable city with cobblestone streets and comfortable summers. There are a number of wine and olive oil tours available to tourists who appreciate the finer things in life. There are also gothic and Roman cathedrals to explore, including Roman palaces and ruins.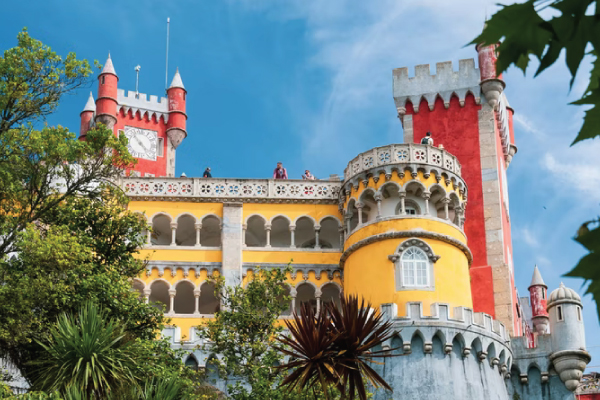 3. Experience Beautiful Sintra, Portugal
Live like royalty just west of the city of Lisbon in Sintra, where stone and marble castles are plentiful. Not many cities in Europe are as charming and romantic as Sintra, where many world-class artists have been inspired. The Castle of the Moors must be seen to be believed, with public access to a medieval castle that is tucked away in mountainside scenery. History has never looked so good, and Sintra is a serene and tranquil getaway with very few comparisons.
2. Sights and Sounds of the Algarve
With a Mediterranean climate and comfortable beaches, the Algarve is the perfect option for those who want an equal mix of Portuguese culture and relaxation. The local culture is on full display here through its world-class cuisine and easy-going nature. Explore the many grottos of Ponte Da Piedade by boat or kayak, or enjoy the vibrant bar and food scene of Lagos Town. Prai do Camilo is one of the most beautiful beaches in all of Europe, with rock formations creating a secluded and private beach experience against turquoise waters.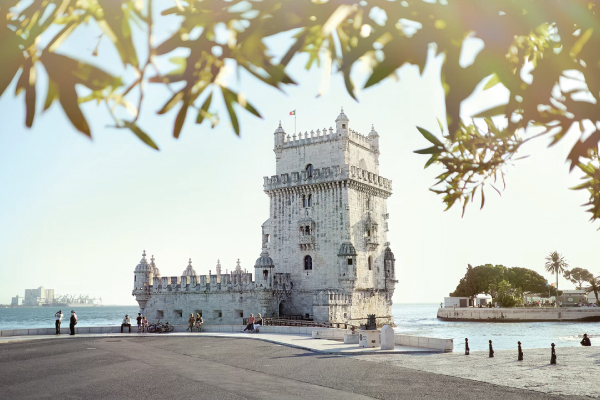 1. Nothing Compares to Visiting Lisbon
The cobblestone streets and castles of Lisbon must be experienced for yourself. Get a taste of Portugal's rich history by visiting the world-famous Belém Tower and grabbing a Portuguese custard tart along the way. The Jerónimos Monastery showcases Portugal's unique gothic architecture, while the Alfama district offers cobblestone streets filled with local art, Fado music, and food.
The nightlife across Lisbon is also exceptional, as the LXFactory is home to some of the hippest and most trendy shops in Europe. Finally, no trip to Lisbon is complete without a ride on the famous E28 electric tram line that takes tourists through the heart of the city.
Travel Portugal in 2022 Alongside CAP
For any North American booking a trip to Portugal, find peace of mind by purchasing a plan that addresses any travel mishap that can occur during your trip.
FocusPoint International's
CAP Travel Medical and Security Assistance Plan
comes with a robust mobile app that includes destination-based health, safety, and security intelligence, COVID-19 specific information, a one-touch assistance button, and much more.
The CAP Plan offers unlimited 24/7 advice for a long list of travel mishaps often overlooked by traditional travel insurance, including COVID quarantine cost coverage. It also provides a fully-funded response to incidents of riots, strikes, civil commotion, and natural disasters, with medical evacuation to a home hospital of choice, should you suffer from a medical mishap resulting in hospitalization.
Contact us directly to learn more about available solutions for North Americans traveling internationally.