Travel to the Netherlands and See Holland's Sights and Sounds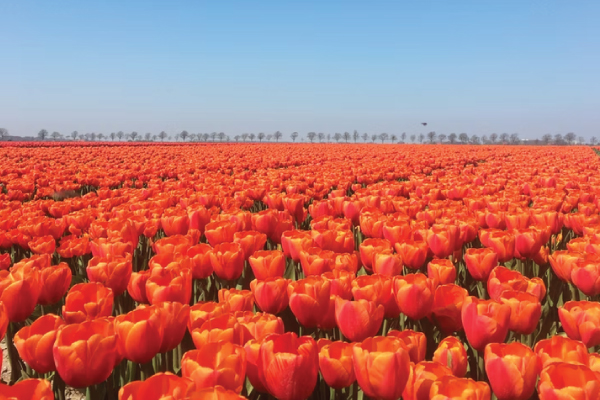 Travel to the Netherlands for a Unique European Experience
Travel to the Netherlands and see what this amazing country has to offer, including incredible food, scenic canal escapes, and beautiful visual art. While many people think of Amsterdam as the top tourist destination in the Netherlands, the country offers so much more charm beyond the Red-Light District.
For any North American who wants to escape the hustle and bustle of busy European cities, the Netherlands offers small-town charm, stunning public art installations, and natural beauty that can't be missed. Visit the Netherlands and experience Dutch culture that has been rooted in the progressive acceptance of people from all walks of life.
Travel Netherlands: Canal Experiences and Enjoying the Outdoors
Many smaller towns and cities across the Netherlands offer boat rides through canals similar to the busy city of Amsterdam. In fact, a canal experience is available in just about every small town across the country.
Visit Utrecht and take a boat ride down the Oudegracht, a two-kilometer stretch lined with nature's beauty and many hidden gems, including cafes, bars, and restaurants. Haarlem is one of the most beautiful small towns in Europe as its canals take visitors directly through the city's central square. This is best experienced in the late evenings with boat tours that light the way with candles.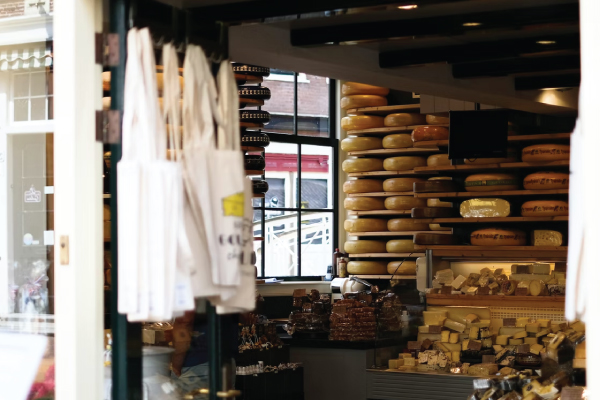 Travel Netherlands: Dutch Food Tourism
Dutch food brings together the progressive nature of the country and adds fresh and local produce of the highest quality. In fact, the Netherlands is home to many world-class chefs that feel comfortable innovating and being creative with each of their dishes.
One of the top exports of the Netherlands is cheese which is produced in the small towns between the Netherlands' major cities, just outside "Gouda." These small towns and farmers have embraced the phrase "cheese valley," where tourists can try local cheese and visit the many museums that take visitors through the Dutch process of cheese making.
Rotterdam is home to several globally recognized restaurants that can impress even the most selective eaters. De Matroos en Het Meisje is considered one of the top restaurants in the city, offering an ever-changing seasonal menu of five courses inspired by locally sourced farmers and fisheries, paired with the city's best wines. The Look restaurant is also a great option inspired by garlic, or Coco, an eccentric and vegan take on Dutch cuisine.
The Dutch seaside town of Zeeland welcomes all who love seafood and even allows tourists to harvest and catch their own dinner. Restaurant Basalt is a must-visit as it's where you find the locals indulging in mussels, lobsters, and oysters that go very well with a glass of local wine.
Travel Netherlands: Art and Culture
Getting lost in the many cobblestone streets of Holland's cities is like visiting an open-air urban museum. The amount of museums available to discover is nothing short of overwhelming.
The Hague's Segbroek district is an art lover's heaven as it houses over 40 different permanent and public local art installations. What began as an effort to deter graffiti 20 years ago has changed the city into one of the most vibrant walking experiences in the world. The local government offers self-guided tours that can be downloaded on a tourist's smartphone for free, with endless information on the artist's work.
Eindhoven is another great option where tourists can visit one of Europe's largest public murals, The Sound of Strijp S. Rent a bike and peddle through the city, which attracts hundreds of street artists from around the world, leaving their work on the city's walls.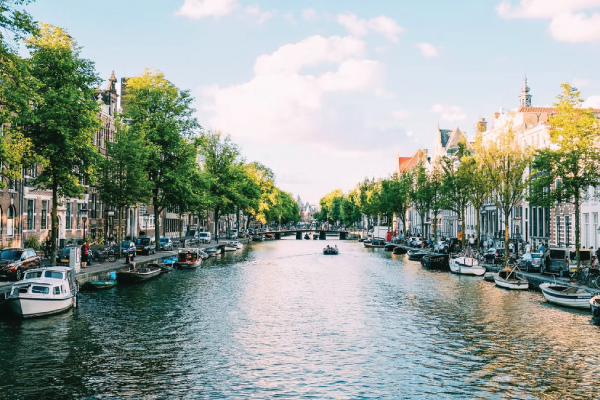 Travel Netherlands Alongside CAP
International travel still comes with many risks that can't be ignored. For the North American who is booking a trip to the Netherlands, consider purchasing a product that can respond to many incident or mishap.
FocusPoint International's
CAP Travel Medical and Security Assistance Plan
comes with a robust
CAP Advantage mobile app
that includes destination-based health, safety, and security intelligence, COVID-19 specific information, a one-touch assistance button, and much more.
The CAP Plan offers unlimited 24/7 advice for a long list of travel mishaps often overlooked by traditional
travel insurance
, including COVID quarantine cost coverage. It also provides a fully-funded response to incidents of riots, strikes, civil commotion, and natural disasters, with medical evacuation to a home hospital of choice, should you suffer from a medical mishap resulting in hospitalization.
Contact us directly to learn more about available offerings for North Americans traveling to Europe.