Your Guide to the Best Belgium Beer Tours This Summer Travel Season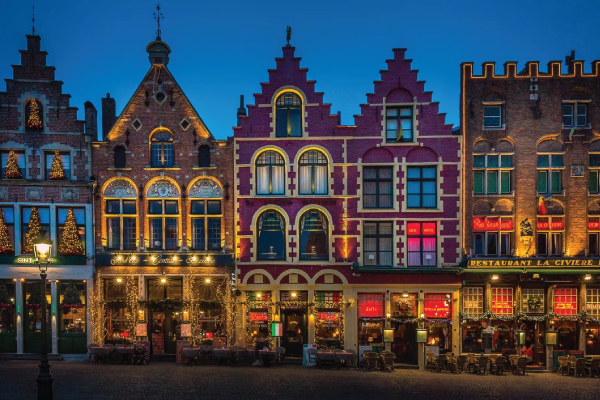 Belgium Beer Tours for North Americans Traveling Abroad
A Belgium beer tour is a great way to make the most out of your European vacation this summer season. As one of the largest brewers in Europe (only second to Germany), the many styles and flavors of beer across Belgium are incredible and an experience perfect for any North American traveling to Europe this season.
With thousands of local breweries to explore and a selection of beer museums at your disposal, the beer-loving tourist will never be bored when traveling to Belgium. Get a taste of some of the country's incredible food and drink while learning about the Belgian culture.
Belgium Beer Tourism: Breweries Waiting to be Discovered
Head to Brussels and tour the city's many breweries, including Cantillon, which offers a tour of its hundred-year-old brewing equipment and facility. Family-owned and operated for over a hundred years, this brewery is where the locals flock for some of the best beer in town. Head to the bar where you may run into the head brewer and indulge in some of Belgium's best traditional beer, which is barrel-aged with only the finest ingredients.
Just outside Brussels in Mechelen is Het Anker, a hotel, brewery, and whisky distillery that offers educational tours of their processes. This location offers many testing and pairing workshops and can teach tourists how to pair their exceptional Belgian beer with cheese, food, and chocolate. Of course, this stop also has many dining options that combine perfectly with their locally-crafted beers.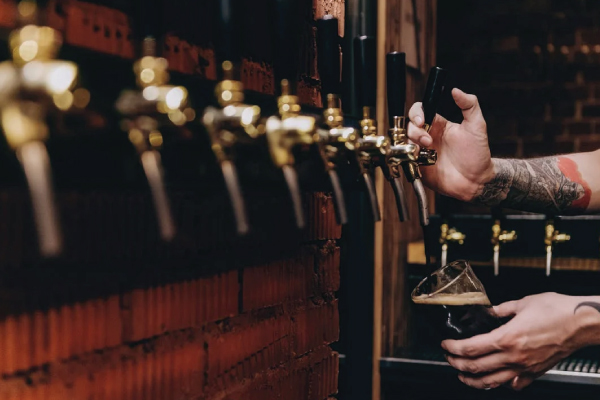 Belgium Beer Tourism: Museums to Explore
Belgium also offers many beer museums that are owned and operated by some of the most passionate beer enthusiasts eager to teach the everyday traveler more about the wonders of Belgium beer.
Head to the western coast of Belgium to Bruges and visit the city's beer museum known as the Bruges Beer Experience. Tour guides teach visitors about the extensive history of beer, with an incredible tasting menu available to visitors once the tour is done. Touch, taste, and smell ingredients for yourself, with plenty of games and fun suitable for everyone.
In Brussels, the world-famous Belgian Brewers Museum is home to some of the oldest brewing equipment in the world. Learn more about the 18th-century techniques of brewing beer, and once you are done, experience a taste test with antique mugs and glassware. The experience is both knowledgeable and delicious, and the exhibits within this museum tell the remarkable story of Belgian beer culture.
Belgium Beer Tourism: The Best Local Festivals
Beer lovers should also experience one of Belgium's many festivals. In fact, many small towns across the country have micro festivals with local breweries, and there seems to be at least one beer event every weekend in major cities like Brussels and Antwerp. Many of the largest festivals are held in late summer and early fall, so plan your trip accordingly.
Here are the top picks for the best beer festivals this summer in Belgium:
Brussels is home to the Belgian Beer Weekend, held every September. Watch over 50 different breweries compete against one another for the top brews in the city. Never drink the same beer twice, and make sure you enjoy some of the many delicious frites available along the way.
BXLBeerFest in Brussels is certainly worth attending this August. Over 60 breweries will offer 400 different beers, a speaker series from respected head breweries, and some of the finest culinary delights in the country.
Antwerp is host to Beer Passion Weekend, or Bierpassieweekend, attracting some of the world's most prestigious beer enthusiasts. Set in the city square of Antwerp, this is one of the best ways to mingle with the locals and get a taste of all the culture this city has to offer.
The Wanderlust Craft Beer Festival is a global beer festival that features so much more than Belgium beer. Combining live music and microbreweries into one experience, there is no better place to be this September.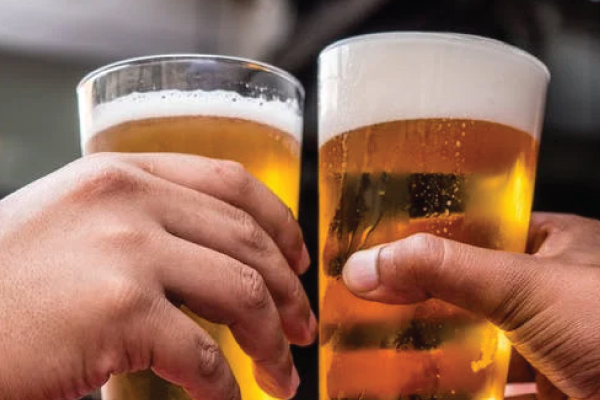 Belgium Beer Tourism with CAP
Travel the world with confidence, knowing that you and your loved ones are protected from any travel mishap.
FocusPoint International's
CAP Travel Medical and Security Assistance Plan
comes with a robust
CAP Advantage mobile app
that includes destination-based health, safety, and security intelligence, COVID-19 specific information, a one-touch assistance button, and much more.
The CAP Plan offers unlimited 24/7 advice for a long list of travel mishaps often overlooked by traditional
travel insurance
, including COVID quarantine cost coverage. It also provides a fully-funded response to incidents of riots, strikes, civil commotion, and natural disasters, with medical evacuation to a home hospital of choice, should you suffer from a medical mishap resulting in hospitalization.
Contact us directly to learn more.