Does Travel Insurance Address Obstacles Related to COVID and DELTA?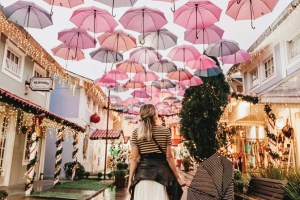 Travel Insurance Surges in Popularity, But is it Enough?
There has been a resurgence in corporate and leisure travel as many consumers adapt to a new way of travel in the wake of COVID-19. Face masks and vaccines have made it safer, but there are still many risks associated with traveling during the pandemic. With the emergence of the DELTA variant, COVID continues to offer challenges, especially for those wishing to travel. The result has been a surging interest in travel insurance and the important role it plays for many corporate and leisure travelers.
Travel Insurance: The Truth is in the Fine Print
Travel insurance continues to play an essential role for many consumers. The truth is that not all travel insurance products are created equally, and your travel insurance may have a long list of exceptions that could expose you to the dangers of COVID-19 during your trip. With the emergence of the pandemic, travel insurance has only increased in complexity, and some travelers might be surprised as to what is covered.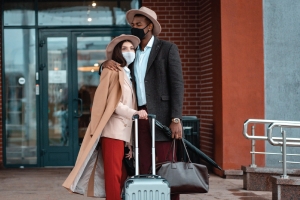 Does Travel Insurance Cover COVID-19?
Many travel insurance providers do cover some or most of the complications related to COVID-19. The fine print of travel insurance can be a complicated matter, written in ways that are often confusing or unclear. In some instances, travel insurance might cover the costs for a canceled flight due to a sudden lockdown or border closure, but not the accommodations required to navigate the sudden complication.
Every travel insurance product is different, and you should never assume its coverage. Consumers must carefully read the fine print of their travel insurance to fully understand what they are purchasing and what their coverage entails. 
What Can Travelers Do to Better Understand Their Travel Insurance?
Reading the fine print of travel insurance is just one step to ensuring that your next vacation is as safe and comfortable as possible. Travel insurance often comes with a "disclosure statement," where coverage is outlined across each situation. Exemptions and conditions will be outlined in this disclosure statement, and consumers can make more informed decisions.
If you are confused or unsure, call the provider directly and have your questions answered by a representative.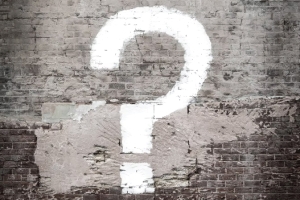 What Questions Should I Ask a Travel Insurance Provider?
Consumers should inquire whether their travel insurance offers coverage if they contract COVID-19 during travel or experience sudden border closures and restrictions during their trip. Also, consumers are encouraged to ask questions about their coverage should accommodations close due to a COVID-19 outbreak.
Will Travel Insurance Cover Me If I Am Hospitalized with COVID or Delta?
Traditional travel insurance often does not cover the costs of hospitalization or air ambulance services. Policies vary between each provider, and consumers will need to read the fine print of their coverage to learn more.
Address Travel Insurance Complications with CAP, Powered by FocusPoint
FocusPoint International's CAP Travel Medical and Security Assistance Plan comes with a robust mobile app that includes destination-based health, safety, and security intelligence, COVID-19 specific information, a one-touch assistance button, and much, much more.
The CAP Plan includes unlimited 24/7 advice for a long list of travel mishaps often overlooked by traditional travel insurance. It also provides a fully-funded response to incidents of riots, strikes, and civil commotion, natural disasters, with medical evacuation to a home hospital of choice, should you suffer from a medical mishap resulting in hospitalization.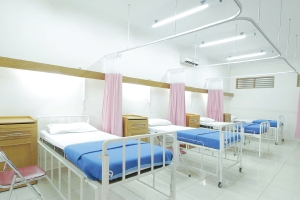 CAP Hospital-to-Hospital Transfer
The CAP Plan includes the transportation of a CAP customer from the medical facility where they are hospitalized and receiving medical treatment to their home hospital of choice, when possible. The goal? To get CAP customers home, safe.
CAP Quarantine Expense Coverage
The CAP Plan also includes a wealth of valuable services for pandemics, including real-time intelligence reports, ground transportation support, emergency medical evacuation (medevac), and the costs for mandatory quarantine expenses (for up to 14 days).
While some international travel medical insurance providers now cover pandemics, like COVID-19 (including some quarantine expenses), it is only offered on a reimbursement basis, which means the customer must pay out of pocket (and then go through a claims process for reimbursement of eligible expenses). The flat-fee CAP Plan does not require a claims process, so customers do not have to pay out of pocket for the cost of deductibles or service fees.
It's also important to understand what the exclusions are in a travel insurance plan. For example, if there's a COVID-19 pandemic outbreak and a customer is afraid to travel, most travel medical insurance plans deny coverage. Why? They exclude 'fear of travel' in the fine print. With CAP, 'fear of travel' is included in our standard pandemic and COVID-19 benefits.
Contact us directly to learn more about available solutions for corporate and leisure travelers concerned about COVID-19 and the DELTA variant.