Does Travel Insurance Deal with Complications for LGBTQ Travelers?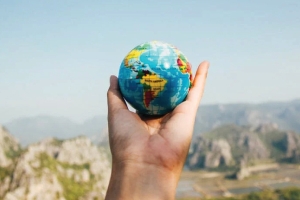 Travel Insurance and the LGBTQ+ Traveler, Look Beyond the Fine Print
Travel insurance provides many valuable offerings that LGBTQ+ travelers can benefit from. Traditional travel insurance often addresses lost luggage and canceled trips, and many tourists and corporate travelers are satisfied with what travel insurance can offer.
Truthfully though, many LGBTQ+ tourists are subject to unfortunate incidents that most traditional travelers do not experience. Should an LGBTQ+ traveler experience harassment or violent assault, travel insurance may not be able to help and properly address the situation.
A Closer Look at Traditional Travel Insurance
The fine print detailed in traditional travel insurance is often overlooked by many tourists. Consumers tend to select travel insurance for its reputation as a safe and responsible purchase without reading the fine print behind the product. Certain incidents might not be "covered" by travel insurance, leaving the traveler to address complications out of pocket should something unfortunate occur.
Most commonly, air ambulance services and emergency relocation services are not included with traditional travel insurance. In the event an LGBTQ+ traveler needs to be flown via air ambulance to a hospital, the traveler might have to pay the entire bill for the flight. Every travel insurance policy is different, and the LGBTQ+ community should be made aware of the types of travel mishaps that are not addressed by traditional travel insurance.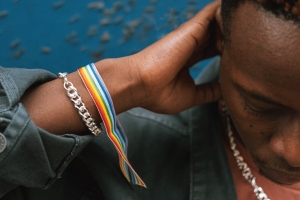 The Unexpected Mishaps LGBTQ+ Travelers May Experience
It has been well documented that LGBTQ+ travelers are more likely to experience discrimination, verbal harassment, and violent assault during travel, especially in places that are unfriendly to the LGBTQ+ community. Whether on vacation or a corporate business trip, LGBTQ+ travelers, unfortunately, face unique hurdles that are exclusive to them. Discrimination from locals, police officers, cab drivers, hotel and wait staff, even hospitals and healthcare centers can and does occur.
Travel insurance plays an important role for many travelers, but for LGBTQ+ travelers, it simply may not be enough to address such complications. In instances of wrongful arrest, violent assault, or political demonstrations, your travel insurance provider could be limited in how they can assist you.
For example, in the instance where you need to be relocated because of an emergency such as a violent assault, travel insurance might not be able to reimburse you for the costs of an air ambulance. Relocation to a hospital of your choice over international borders could cost over $100,000, potentially taking years to pay back.
Is There Travel Insurance Available Specifically for LGBTQ+ Travelers?
Each product is unique, but LGBTQ+ travelers are advised to find a supplemental product to their existing travel insurance to address complications such as air ambulance and emergency services. Travel assistance products address the gaps of traditional travel insurance.
Beyond Travel Insurance: LGBTQ+ Travel With CAP, Powered by FocusPoint
Be prepared for anything as an LGBTQ+ traveler.
FocusPoint International's CAP Travel Medical and Security Assistance Plan comes with a robust mobile app that includes destination-based health, safety, and security intelligence, COVID-19 specific information, a one-touch assistance button, and much, much more.
The CAP Plan includes unlimited 24/7 advice for a long list of travel mishaps often overlooked by traditional travel insurance. It also provides a fully-funded response to incidents of riots, strikes, and civil commotion, natural disasters, with medical evacuation to a home hospital of choice, should you suffer from a medical mishap resulting in hospitalization.
Contact us directly to learn more about available offerings tailored specifically to the LGBTQ+ community.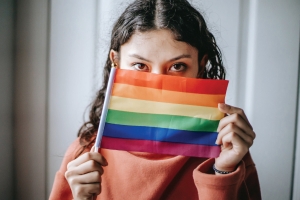 LGBTQ+ Travel with CAP Powered by FocusPoint
FocusPoint International has partnered with
IGLTA
(International LGBTQ+ Travel Association) to offer the CAP Medical and Security Travel Assistance Plan. The IGLTA website is an exceptional resource for LGBTQ+ travelers that identifies travel advisors and providers that are LGBTQ+ welcoming. View the
LGBTQ+ Safety and Travel Guide
on the ILGTA website.