Pick Up Where Travel Insurance Coverage Left Off: CAP COVID Benefits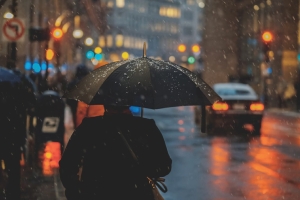 Travel Insurance and the Gaps That Can Leave Consumers on the Hook for Thousands
With international travel slowly returning to normalcy, many leisure and corporate travelers have taken a keen interest in how travel insurance will assist them in the wake of the COVID-19 pandemic. Of course, the pandemic isn't over, and many travelers have opted to travel internationally and manage the risks associated with COVID. The fine print of
travel insurance
continues to list many exemptions that ultimately pose unique problems should you contract COVID or need to quarantine unexpectedly. Stay in the know and find solutions before problems arise.
CAP has provided added benefits to the many travelers seeking an extra layer of protection as they embark on what is likely their first international vacation since the pandemic began. Where the fine print leaves consumers to foot the bill for certain exemptions, CAP has stepped up to address these concerns, leaving travelers to focus on their vacation or business trip.
Understanding Travel Insurance COVID Coverage
While a handful of international travel medical insurance providers now cover pandemics like COVID-19 (including some quarantine expenses), it's on a reimbursement basis, which means the customer must pay out of pocket (and then go through a claims process for reimbursement of eligible expenses).
The flat-fee CAP Plan doesn't require a claims process, so customers are saved from paying out of pocket and the cost of deductibles or service fees.
These offers are a game-changer for any international traveler looking to address travel mishaps that are often excluded and hidden deep in the fine print of travel insurance policies. The CAP Plan speaks to the needs of international travelers and can help them avoid costly surprises related to travel insurance exemptions, manage ongoing risks for traveling internationally during a pandemic, and act as an incredible proactive supplement to a consumer's travel insurance policy.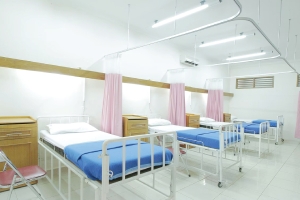 Travel Insurance and COVID Hospitalization
Travelers that contract COVID and are hospitalized during their trip are faced with many travel insurance exemptions that may cost them tens of thousands of dollars out of their pocket. Many travel insurance policies do not include air ambulance or emergency relocation services should you need to be transported back home to receive medical care, complicating your efforts to get back home safely.
The CAP Plan includes transportation of a CAP customer from the medical facility where they are hospitalized and receiving medical treatment to their home hospital of choice, when possible.
The goal? To get CAP customers home, safe.
Travel Insurance and the Ongoing Complications of COVID-19
Aside from getting sick, the pandemic poses endless travel challenges for corporate and leisure travelers alike. Quarantines, COVID testing, and travel restrictions can throw off anyone's travel plans and result in substantial costs to the consumer. Border closures can happen in a matter of hours, and navigating the ever-changing situation can be extremely difficult.
CAP customers travel fearlessly because they know that, day or night, we're there to help with valuable information, advice, and assistance. If there's an emergency or even a threat of one, we provide 24/7 access to emergency response services via the CAP Advantage App.
Our Crisis Response Centers are composed of highly trained, experienced teams of multilingual medical and security personnel that can assist CAP customers through any travel mishap, related to COVID or not, anywhere in the world.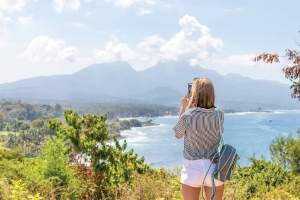 Go Far Beyond Travel Insurance with CAP, Powered by FocusPoint
FocusPoint International's
CAP Travel Medical and Security Assistance Plan
comes with a robust mobile app that includes destination-based health, safety, and security intelligence, COVID-19 specific information, a one-touch assistance button, and much, much more.
The CAP Plan includes unlimited 24/7 advice for a long list of travel mishaps often overlooked by traditional travel insurance, including COVID quarantine cost coverage. It also provides a fully-funded response to incidents of riots, strikes, and civil commotion, natural disasters, with medical evacuation to a home hospital of choice, should you suffer from a medical mishap resulting in hospitalization.
Contact us directly to learn more about available offerings for corporate and leisure travelers of all kinds.