What Does Travel Insurance Fail to Cover for Seniors Heading South?
October 29, 2021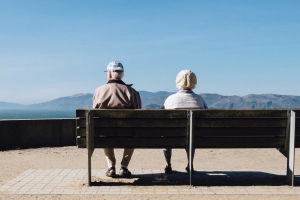 Travel Insurance Facts Every Senior Traveler Should Know
For many senior travelers from Canada, purchasing travel insurance usually has been a simple decision. Travel insurance continues to play an important role for many international travelers, successfully addressing things like lost luggage and canceled trips. For years, travel insurance has offered a sense of security. However, in a time when COVID-19 and the DELTA variant add risk to international travel, many might be surprised when they take a closer look at their travel insurance today.
Senior travelers heading down south are encouraged to carefully read the fine print of their travel insurance and gain a full understanding of what kinds of travel mishaps will be addressed by their travel insurance.
Before you begin your vacation, seek out a travel plan that goes well beyond travel insurance.
Has Travel Insurance Changed After COVID-19?
Yes. Travelers might be surprised that traditional travel insurance that they have purchased for years now comes with new exemptions that could leave them on the hook to cover bills related to medical emergencies and hospital visits due to COVID-19.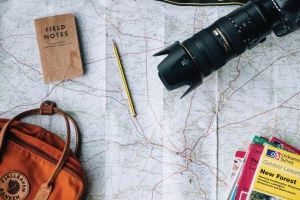 Does Travel Insurance Cover and Non-Medical Emergencies?
Most traditional travel insurance
will not
cover the costs of a non-medical emergency. For example, suppose a Canadian snowbird heads down south and experiences a muscle pull in their back or neck and requires the care of a chiropractor or massage therapist. In that case, it will likely not be covered by traditional travel insurance.
Each travel insurance product is different and comes with its own set of fine print and exemptions. Consumers are encouraged to carefully read the fine print and understand what they are purchasing and the possible exemptions.
Does Travel Insurance Address the Fear of Travel?
While traditional travel insurance has covered canceled flights, there are a number of instances where travel insurance will not offer reimbursement. For example, standard travel insurance may deny a claim if a wedding is suddenly canceled or you have changed your mind about your vacation. Reasons including poor weather or the fear of travel due to COVID often do not constitute a legitimate reason for canceling a trip. For the snowbird that is concerned about rising COVID cases down south, a traveler's fear of contracting COVID during travel will not be reason enough for a successful reimbursement from travel insurance.
Travel Insurance and Pre-Existing Medical Conditions
Senior travelers should know that pre-existing medical conditions could play an important role in the claims process for those who purchase travel insurance. Providers will often dig into a traveler's medical history to learn whether or not a traveler had a condition before departure. Should a traveler require medical assistance or need to visit a hospital, a travel insurance provider might deny a claim to cover medical expenses in the event the traveler has a pre-existing condition.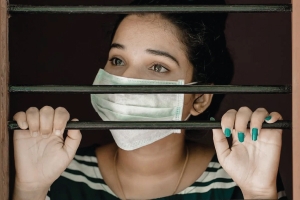 Does Travel Insurance Cover Unexpected COVID Lockdowns and Quarantines?
No. Some travelers have had difficulty navigating complex border closures and unexpected quarantines as a result of the ongoing COVID-19 pandemic. If a traveler is forced to unexpectedly quarantine at a specified hotel, travel insurance might not be able to offer much in terms of coverage. In these cases, a traveler may need to pay for the costs of their original accommodations and the last-minute booking of a quarantined hotel.
Further, if accommodations must shut down due to a COVID-19 outbreak, travelers may have to pay out of pocket for rebooking their accommodations.
While a handful of international travel medical insurance providers now cover pandemics like COVID-19 (including some quarantine expenses), it's on a reimbursement basis, which means the customer has to pay out of pocket (and then go through a claims process for reimbursement of eligible expenses). The flat-fee CAP plan does not require a claims process, so customers are saved from paying out of pocket and the cost of deductibles or service fees.
Travel Insurance and Emergency Transportation Such as Air Ambulances
Most traditional travel insurance providers
will not cover the costs of an air ambulance
internationally. In the event a traveler is seriously injured and needs to be repatriated back home for urgent medical care, travel insurance providers will often leave consumers on the hook for a bill that could be well in excess of $10,000.
The CAP Plan includes transportation of a CAP customer from the medical facility where they are hospitalized and receiving medical treatment to their home hospital of choice, when possible. The goal? To get CAP customers home, safe.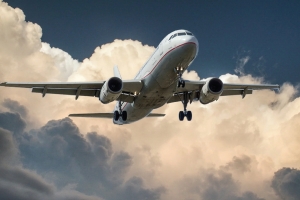 Address Travel Mishaps Overlooked by Travel Insurance with CAP
Snowbirds and senior travelers are encouraged to carefully read the fine print of any travel insurance product they purchase. Each policy is different, and a careful read of exemptions will help make more informed purchasing decisions.
CAP is successful in addressing many travel mishaps that senior Canadian travelers face while traveling internationally.
FocusPoint International's CAP Travel Medical and Security Assistance Plan comes with a robust mobile app that includes destination-based health, safety, and security intelligence, COVID-19 specific information, a one-touch assistance button, and much, much more.
The CAP Plan includes unlimited 24/7 advice for a long list of travel mishaps often overlooked by traditional travel insurance, including COVID quarantine cost coverage. It also provides a fully-funded response to incidents of riots, strikes, and civil commotion, natural disasters, with medical evacuation to a home hospital of choice, should you suffer from a medical mishap resulting in hospitalization.
The CAP Plan also includes a wealth of valuable services for pandemics, including real-time intelligence reports, ground transportation support, emergency medical evacuation (medevac), and the costs of a CAP customer's COVID-19 mandatory quarantine expenses (for up to 14 days).
Contact us directly to learn more about available solutions tailored to the needs of senior travelers vacationing internationally.