What Happens If I Get COVID During Travel Internationally?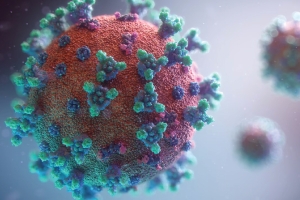 Getting COVID While Traveling: Important Frequently Asked Questions Answered
The risks of contracting COVID-19 continue to be very real, especially during international travel. The DELTA variant continues to pose issues for the entire travel industry, and many are faced with risking their wellbeing in close-quarter travel. Getting COVID while traveling could put a traveler in a difficult spot, having to navigate quarantines, testing, and potentially hospitalization while in a foreign country.
Whether you are a leisure traveler heading overseas or a corporate traveler conducting business abroad, take the steps necessary to ensure your safety while traveling during the pandemic. Find answers to common questions related to getting COVID while traveling, including travel insurance coverage, quarantines, and much more.
Can Flying Internationally Increase My Chances of Getting COVID While Traveling?
Yes. Unfortunately, the nature of international travel makes it difficult to socially distance on flights or in busy airports.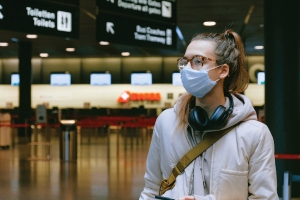 Will Travel Insurance Cover Me If I Get COVID While Traveling?
Travel insurance will likely not cover all the costs related to contracting COVID while traveling. Travel insurance typically covers the costs associated with a canceled trip, but each policy is different. Unexpected quarantines, COVID testing, and hospitalization will likely be paid out of pocket by the traveler.
What Is Covered by Travel Insurance If I Get COVID While Traveling?
Some travel insurance policies offer emergency medical coverage should a traveler need to visit a doctor or is hospitalized during their trip. The fine print of many travel insurance policies reveals a long list of exemptions that may leave travelers to pay out of pocket for out-of-country medical care. Most importantly, travel insurance is likely not to cover the costs of transferring you from an international hospital to a hospital of your choice or the costs of an unexpected quarantine at a designated hotel.
What Is Not Covered by Travel Insurance If I Get COVID While Traveling?
Travel insurance is likely not going to cover the costs of medical evacuations or hospital-to-hospital transfers. Should you become sick during your trip and need to return home for care, travelers might be left with a life-changing emergency medical transportation bill.
Consumers are encouraged to seek supplemental travel products to their traditional travel insurance, as many travel insurance policies often overlook emergency transportation.
For instance, the CAP plan includes transportation of a CAP customer from the medical facility where they are hospitalized and receiving medical treatment to their home hospital of choice, when possible. The goal? To get CAP customers home, safe.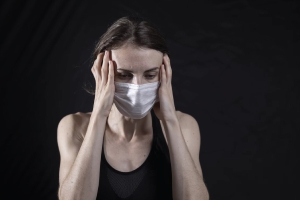 Will Travel Insurance Cover Me If I Get COVID While Traveling and Need to Quarantine?
Travel insurance will likely not cover the costs of an unexpected quarantine during international travel. Corporate and leisure travelers should know that traveling abroad remains complicated by sudden travel restrictions, COVID outbreaks, and testing that might force a traveler to isolate in a designated hotel. Typically, traditional travel insurance policies do not include the costs of a quarantined hotel. The CAP Plan offers a wealth of valuable services for pandemics, including the costs of a CAP customer's COVID-19 mandatory quarantine expenses (for up to 14 days).
While a handful of international travel medical insurance providers now cover pandemics like COVID-19 (including some quarantine expenses), it's on a reimbursement basis, which means the customer must pay out of pocket (and then go through a claims process for reimbursement of eligible expenses).
The flat-fee CAP Plan doesn't require a claims process, so customers are saved from paying out of pocket and the cost of deductibles and service fees.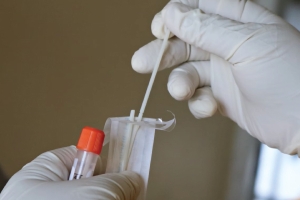 Will Travel Insurance Cover Required COVID Testing for Air Travel and Border Crossing?
Most travel insurance providers will not cover the costs of required COVID testing during travel. Each travel insurance policy is different, and consumers are encouraged to read the policy's fine print carefully.
Before You Get COVID During Travel, Purchase CAP, Powered by FocusPoint
FocusPoint International's CAP Travel Medical and Security Assistance Plan comes with a robust mobile app that includes destination-based health, safety, and security intelligence, COVID-19 specific information, a one-touch assistance button, and much, much more.
The CAP Plan includes unlimited 24/7 advice for a long list of travel mishaps often overlooked by traditional travel insurance, including COVID quarantine cost coverage. It also provides a fully-funded response to incidents of riots, strikes, and civil commotion, natural disasters, with medical evacuation to a home hospital of choice, should you suffer from a medical mishap resulting in hospitalization.
Contact us directly to learn more about available solutions for international travelers concerned about getting COVID during international travel.