Bleisure Travel is the Latest Trend Growing Among Remote Professionals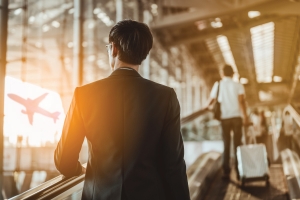 Bleisure Travel Grows in Popularity as Corporate and Leisure Travel Unites 
Bleisure travel is the latest trend to emerge from 2021. Bringing together
business travel
and
leisure travel
, remote professionals are seeking options that can allow their entire family to work and play while on vacation. Enjoy your next bizcation with travel offerings that enable professionals to stay connected and work while traveling.
Many North Americans had vacations and business trips cut short by the COVID-19 pandemic. Now consumers are searching for flexibility, customization, and options that allow them to extend a short one-week stay with the family to a more remote-friendly accommodation that speaks to their needs. Consumers are requesting more flexibility, larger living spaces, high-speed internet, and so much more from their travel providers.
The Hospitality Industry Adjusts for Bleisure Travel Needs
Major hotel chains, resorts, and restaurants have picked up on the latest trend, altering their offerings to include options for professionals who wish to extend their stay without disrupting productivity. This means more flexibility, generous cancelation policies, and bookings that can be changed on short notice.
Corporate travel continues to bounce back from a challenging pandemic that hurt bottom lines and left many corporate and leisure travelers hungry to get back to "normalcy." With extended lockdowns straining their mental health, just about everyone in North America could use a vacation.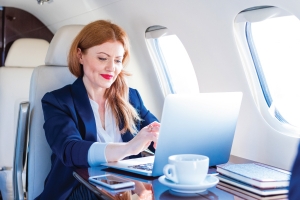 What is Bleisure Travel?
Remote professionals can work anywhere in the world, as long as they can meet deadlines and complete their assignments. Many professionals have caught on that they can visit a new destination, work during the day, and take in the sights in their free time. This bleisure style of remote work has become common among the tech, health, research, government, and non-profit industries.
Sometimes bleisure travel is referred to as a "business-cation" or "bizcation."
Bleisure Travel Offerings for North Americans
Now is the time to shop around for deals that speaks to the needs of remote professionals. It has not been uncommon for business travelers to tack on an extra day or two on short trips, but now many professionals are looking to add a couple of weeks or a month to their next trip.
Flexibility remains paramount for many corporate travelers, as having the ability to cancel or extend a trip on short notice could help save money and avoid a potential lockdown back home. Being able to tack on a few more days on short notice or having the option to bring along the entire family can help relieve stress and boost morale.
Bleisure Travel Makes Sense for Many Remote Professionals
Hotels and resorts are aware of the growing trend among corporate and leisure travelers, offering corporate discounts to those who wish to extend their stay. Other perks have emerged to keep professionals tempted to stay away longer, with affordable options to bring along family and friends, high-speed internet, and rooms equipped for both business and pleasure. Bleisure travelers need to stay connected anywhere in the world, and there are now more reasons to indulge in travel and work full-time simultaneously.
Additional incentives might compel business travelers to stay even longer with offerings such as food and wine packages, passes to local tours, temporary access to a local gym, and off-hours check out. Now is the time to explore options from travel providers who have gotten much more creative to entice people to stay more and spend more.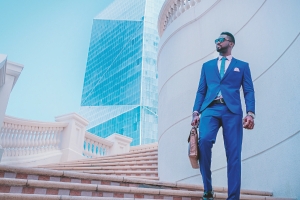 Bleisure Travel Alongside CAP
FocusPoint International's CAP Travel Medical and Security Assistance Plan comes with a robust mobile app that includes destination-based health, safety, and security intelligence, COVID-19 specific information, a one-touch assistance button, and much, much more.
The CAP Plan includes unlimited 24/7 advice for a long list of travel mishaps often overlooked by traditional
travel insurance
. It also provides a fully-funded response to incidents of riots, strikes, and civil commotion, natural disasters, with medical evacuation to a home hospital of choice, should you suffer from a medical mishap resulting in hospitalization.
Contact us directly to learn more about available offerings that speak to the needs of bleisure travelers and working professionals alike.