LGBTQ Travel for Young Professionals Who Wish to Work and Play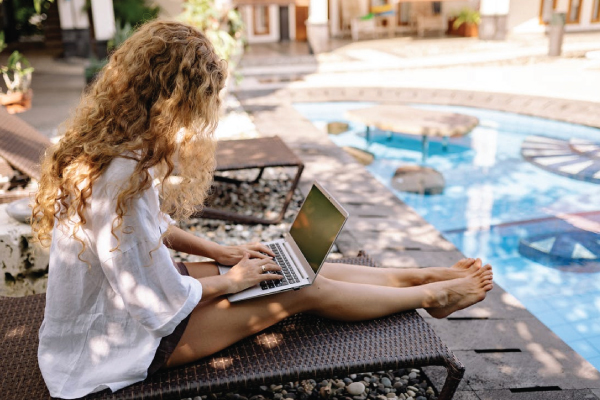 LGBTQ+ Travel Is Now More Accessible for Professionals That Travel and Work Remotely
Bleisure and LGBTQ+ travel go hand-in-hand in 2022 as many LGBTQ+ community members seek options that allow for international travel while working remotely. There is no reason why young working professionals can't indulge in both international travel and professional work, and this trend is expected to continue towards the new normal in 2022.
Before you pack your bags, book your flight, and choose your travel insurance provider, read this LGBTQ+-focused guide to help you pick the perfect destination that can keep you connected while working remotely. Remote LGBTQ+ professionals will be pleased with the number of offerings available from travel providers that allow you to stay connected anywhere.
The Top Four LGBTQ+ Travel Destinations for Young Professionals
Consider these destinations suitable for LGBTQ+ travelers who wish to stay connected with remote work options during international travel.
1. LGBTQ+ Travel in Mexico (MEXICO currently has a COVID warning of DO NOT TRAVEL)
Take your next conference call at the beach.
Mexico has remained open for business during the pandemic, and their travel restrictions are relatively light compared to places like Canada and the United States. With tourism being challenged by COVID-19, there are a number of options available at resorts in Cancun and Punta Cana that include high-speed internet and workstations.
Compare offerings and find the best fit as a young professional looking to work and play. Many resorts are eager to attract working young professionals, and there are now plenty of ways to take your lunch break at a resort's luxury pool or spa.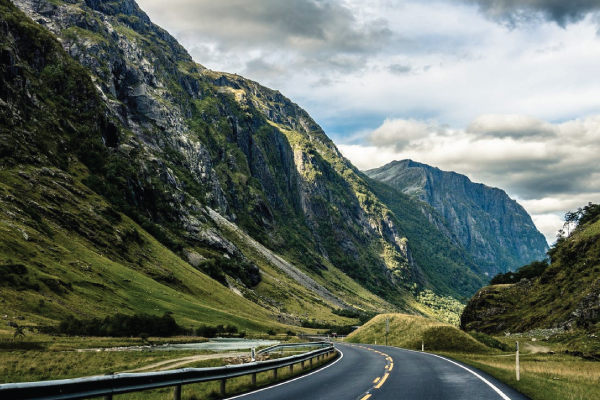 2. Corporate LGBTQ+ Travel to Norway (NORWAY currently has a COVID warning of DO NOT TRAVEL)
Norway is an incredibly beautiful country to visit and should be a bucket list option for everyone, LGBTQ+ or not. More importantly, Norway has recently dropped its COVID testing requirements, which was a significant deterrent for visiting the country. Norway now has some of the lightest travel restrictions in place, perfect for an LGBTQ+ traveler wishing to work and explore this country's beauty.
Norway has long since been an incredibly liberal country embracing LGBTQ+ communities with festivals and celebrations year-round. When traveling across this country, feel at ease knowing that LGBTQ+ community members are more than welcome in metropolitan cities and small towns. Oslo has been a hub for young working professionals and has innovative temporary office hubs for those who wish to get down to business while enjoying some time abroad.
3. LGBTQ+ Travel to Australia (AUSTRALIA currently has a COVID warning of DO NOT TRAVEL)
Australia has finally announced that they have reopened their borders to fully-vaccinated travelers. With proper proof of vaccination, anyone from North America can to visit this incredible country. Surf, swim, or just embrace beach life at one of the best destinations in the world for sand and sun. Australia has a vibrant LGBTQ+ community that welcomes people from all walks of life, regularly hosting community events and pride celebrations focused on LGBTQ+ culture.
As long as your remote team is fine with the time difference, Australia is one of the best places to visit as a young LGBTQ+ professional.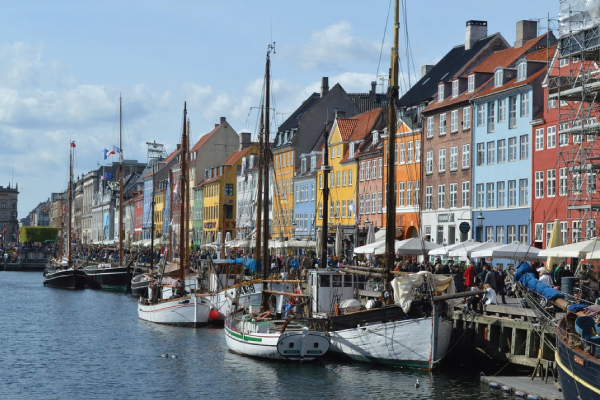 4. LGBTQ+ Travel Across Denmark (DENMARK currently has a COVID warning of DO NOT TRAVEL)
Denmark is the latest European country to relax their border entry restrictions, including dropping testing requirements and expanding its list of accepted vaccines. This also includes restrictions on cruise options, which have been in effect for well over two years.
Copenhagen has no specific LGBTQ+ neighborhood, but instead, the entire city is considered LGBTQ+ focused. Spring and summer are perfect months to embrace the rainbow and don a wide array of colors that reflect this city's charm and quirky-ness. As one of the most LGBTQ+ friendly places in the world, LGBTQ+ travelers would be foolish to miss out on visiting Denmark this travel season.
Six Quick LGBTQ+ Travel Tips for Young Professionals
Young professionals should use these LGBTQ+ travel tips to ensure the transition to a remote work environment while abroad is as seamless as possible.
Always Have a Backup Plan: Consider preparing for complications as you attempt to connect with your remote team during travel. Ask yourself what steps you should take if you can't connect to the internet during your trip. While many hotel offerings are making remote work options more accessible, ask questions regarding the use of power outlets and internet speed. A slow connection can leave you stressed and scrambling to find other options.
Stay Informed of ongoing changes to travel restrictions, rising COVID case numbers, and prepare for unexpected challenges like quarantines and the possibility of contracting COVID.
Prepare Your Finances: Between COVID testing requirements and all the uncertainty that comes with LGBTQ+ travel in 2022, ensure that you are financially prepared for complications, including unexpected quarantines.
Stay Focused and Productive: Remote work is great for so many LGBTQ+ professionals, and now is the time to prove to your team that you can stay productive anywhere. Stick to your agreed-upon schedule with your coworkers and strive to remain connected despite being in a different country.
Bring the Essentials, including a laptop, a phone with 3G connectivity, a native sim card, and a wireless mouse. Consult your IT department before you leave for your destination so you can pack your bag with items that will help you stay connected.
Be Yourself: Enjoy your trip and spend time exploring a new destination in your off-hours. LGBTQ+ travelers are becoming increasingly more common and accepted worldwide, and there are a number of community groups you can connect with that share like-minded ideals. Live proud as an LGBTQ+ professional while traveling internationally.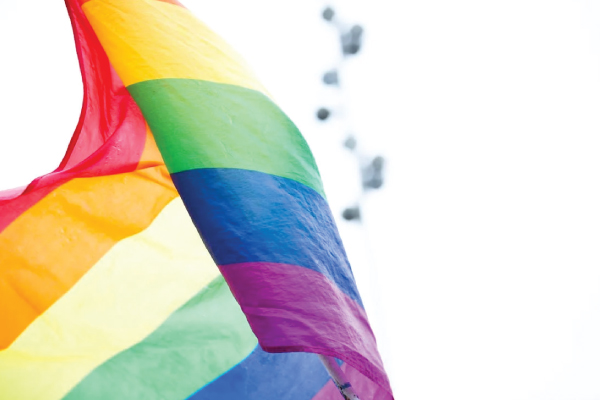 LGBTQ+ Travel with CAP, Powered by FocusPoint International
FocusPoint International has partnered with
IGLTA
(International LGBTQ+ Travel Association) to offer a CAP Medical and Security Travel Assistance Plan. The IGLTA website is an exceptional resource for LGBTQ+ travelers that can identify travel advisors and providers that are LGBTQ+ welcoming. View the
LGBTQ+ Safety and Travel Guide
on the IGLTA website.
FocusPoint International's
CAP Travel Medical and Security Assistance Plan
comes with a robust mobile app that includes destination-based health, safety, and security intelligence, COVID-19 specific information, a one-touch assistance button, and much more.
The CAP Plan offers unlimited 24/7 advice for a long list of travel mishaps often overlooked by traditional travel insurance, including COVID quarantine cost coverage. It also provides a fully-funded response to incidents of riots, strikes, civil commotion, and natural disasters, with medical evacuation to a home hospital of choice, should you suffer from a medical mishap resulting in hospitalization. Contact us directly to learn more about available offerings that address many travel mishaps overlooked by traditional travel insurance.