The Travel Industry's Novel Challenge with Maintaining Public Trust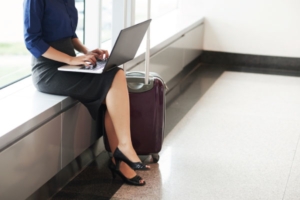 Promoting Lifetime Consumer Loyalty During COVID-19
The travel industry has taken a massive hit during this 
global pandemic
. COVID-19 has sent the travel industry to a screeching halt with financial losses that could see many major players left behind.
As for the bigger picture, global travel will forever be changed, as 
vacationers 
and corporate travelers alike could become hesitant to visit certain parts of the world, opting for video calls instead of face-to-face interactions. In the next five to ten years, international travel could potentially be viewed as a risk that outweighs its rewards.
When the dust settles, and the short-term financial pain that has been caused by the novel coronavirus subsides, how will airlines, travel management companies, and credit card issuers bring back the loyal customers they once had and continue where they left off?
One Chance to Develop Trust with Your Consumer
The trust that has been developed between a consumer and provider will ultimately be what brings the hesitant traveler back to your brand. Lifetime consumer value is now a crucial part of bouncing back after COVID-19, and those that invest in their consumers will be able to recover once the pandemic is over.
In today's world, public trust in your company can vanish in an instant. Every misstep is broadcast on social media; horror stories of passengers getting bumped out of their seats and unexpected credit card charges are blasted online for thousands to see. Word of mouth travels quickly, and most companies have one chance to develop trust with a consumer. People don't forget negative and positive interactions, especially in an industry with endless options and price comparison tools.
How you treat your customer has never been more important, and the genuine care that is put into these interactions can promote consumer loyalty, reduce price sensitivity, and provide positive word of mouth that will ultimately translate into long-term consumer value.
Your company must focus on people, not the product. Being sincere with customers will ultimately be the defining factor in developing a public trust that can ensure a lifetime relationship between a consumer and provider.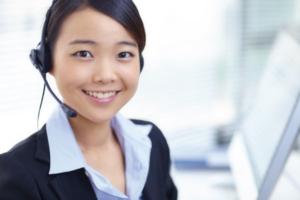 Genuine Communication is Key
Honesty and transparency will go a long way during this pandemic. No company is going to be completely perfect in this category, but communication is the first step to building lifetime relationships.
The company that can acknowledge and respond to the frustrations of customers is a long-term play that can have a big payoff when the industry resumes to some form of normalcy. The company that is non-responsive to the challenges their consumers are facing are likely not to receive forgiveness, and those that focus on the short-term financial picture will suffer.
The consumer that receives regular communication from a company that is genuine and honest is likely to forgive and come back when they are ready to travel again. Be sincere in your interactions, feel sympathetic to their challenges, and take this as an opportunity to go above and beyond your customer service.
Soaring Consumer Expectations
Expectations will be higher than ever when the pandemic is over. Every competitor in the industry will be scrambling to offer discounts in an effort to drawback those who are willing to travel. The consumer that has had a positive experience with your company and felt like they were cared about and believed they were treated as a person and not a number, will continue to come back to that brand.
Your regard for the consumer's feelings and well-being is incredibly important. Every consumer reaction will shape how the public views your product and brand, and the negative responses will be quickly distributed via social media.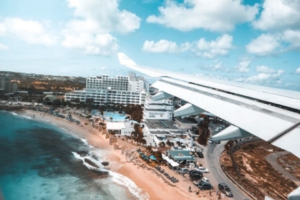 Develop Consumer Trust With CAP
The travel sector must move quickly to maintain lifetime consumer trust and make consumers feel even safer in a post-pandemic world.
Travel assistance plans
 offered by CAP are the next steps beyond traditional 
travel insurance
, providing an enhanced level of security during uncertain times. Airlines, credit card issuers, affinity groups and travel management companies now have the opportunity to speak directly to the emotions and fears of consumers and offer a product that promotes trust to an increasingly hesitant consumer base.
CAP offers crisis incident benefits that speak to the needs of the post COVID-19 traveler. The offering is easily integrated into the ecosystems of travel providers and includes a mobile app that comes standard with destination-based health, safety and security alerts and advisories; one-touch assistance, check-in and follow me buttons with in-app messaging; and coordinated responses where travel insurance may be limited. 
CAP
 can save a consumer tens of thousands of dollars in the event they experience a medical emergency that requires emergency air ambulance services for one low price.
Further, Core CAP Plans offer consumers premium travel concierge services along with comprehensive crisis incident benefits, including on-demand 24/7 access to international 
travel security
 specialists and assistance services, including evacuation for one low-cost price.
For the company that is looking to offer value and gain the public's trust in a post-pandemic world, CAP can inspire confidence in an exceedingly hesitant consumer base. Learn more about how you can offer CAP travel assistance plans to your consumers.