Is Malta the Safest LGBTQ Travel Destination in Europe?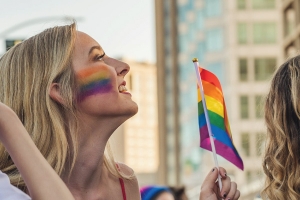 LGBTQ+ Vacations Are in Sight for North Americans Seeking Out Gay Travel Options
Many LGBTQ+ North Americans are patiently awaiting the reopening of European borders to experience
gay travel
once again. For those considering a summer or fall vacation, Malta stands out as one of the
top destinations that cater to LGBTQ+ travelers
from across the world. Here, gay travelers can experience sun, sand, and vibrant culture and heritage, bringing old school Catholicism and new age progressiveness into one community.
In fact, the international LGBTQ+ community widely considers Malta as one of the safest places for gay travelers to visit in the world. It maintains a population that is so incredibly accepting and positive; many gay tourists never want to leave.
Malta Offers an Incredibly Progressive Take on Gay Travel, Culture, and Acceptance
Located south of Italy and locked between North Africa and the Caribbean Ocean, Malta is an isolated paradise steeped in rich history with fortresses, temples, and underground burial chambers that reflect the times of well over 4,000 years ago. While its roots are planted in conservative Catholicism, in recent years, Malta has emerged as one of the most progressive countries in the world.
LGBTQ+ travelers will be happy to know that Malta's gay citizens have some of the most progressive liberties in the world. Malta's government has adjusted its constitution to offer LGBTQ+ citizens equal rights, banned gay conversation therapy back in 2016, and joined groups led by the United Nations that actively fight against violence and other discrimination towards gay and LGBTQ+ people across the world.
Many LGBTQ+ rights groups and travel safety councils have identified Malta as an example for the rest of the world to follow as a place that promotes a more progressive and accepting society of people from all walks of life.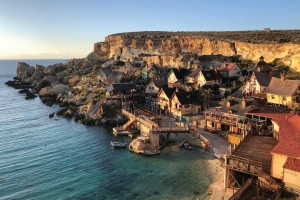 Gay Travel in Malta: Expect a Remarkably Positive LGBTQ+ Friendly Atmosphere
Malta doesn't have one or two gay neighborhoods for LGBTQ+ travelers to seek out. In fact, many gay travelers have reported feeling comfortable with their partners across the entire country, so much so that public displays of affection haven't been of an issue. Simple handholding or other displays of affection are not a problem as the local culture is highly accepting.
The people of Malta have been recognized as being incredibly friendly to gay travelers, with many bars and clubs proudly showcasing rainbow flags at their doorstep. The positive attitudes of the Maltese mean that gay travelers can explore the city safely, experience its culture, and take advantage of the many hotels, bars, and restaurants that embrace gay tourism.
The Thirsty Barber
is regarded as one of the top gay-friendly bars, serving up specialty cocktails and mixed drinks, with
Michelangelo's
close by in St. Julian's neighborhood, where gay travelers can spend the evening mingling with locals and dancing late into the night.
Gay Travel in Malta: Top Bars, Tourist Destinations, and Beaches For LGBTQ+ Travelers
Aside from food and drink, Malta comes with beautiful sunshine and palm trees, scenic hilltops, and quirky fishing villages that blend its North African and Catholic influence.
The
Palazzo Ferreri
is a must-visit destination that reflects the country's Catholic heritage and stunning architecture. St. John's Co-Cathedral will leave travelers with their jaws dropped from its gorgeous marble ceilings and masterful construction.
For travelers who want to experience a little sand and sun, Malta offers endless beaches to take advantage of that are just a short trip from the city of Valletta. Take a trip to the island of Gozo, or head to the north end of Malta and enjoy the gay-friendly atmosphere and turquoise waters of Mellieħa Bay.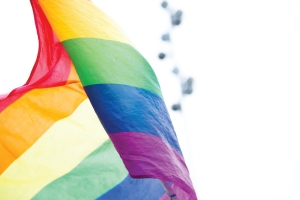 Embrace Gay LGBTQ+ Travel With CAP
While Malta is one of the safest places in the world for gay travel, not every destination in Europe embraces gay travelers the same way. LGBTQ+ travelers often experience unfortunate reactions from hotels, restaurants, and the general public, where locals are less accepting of these lifestyles. Wherever you go this summer, ensure that you are properly prepared for any unexpected incident with CAP and feel as safe as possible on your next European vacation.
FocusPoint International's
CAP Travel Medical and Security Assistance Plan
includes unlimited 24/7 advice for a long list of travel mishaps often overlooked by traditional travel insurance. CAP also provides a fully-funded response to incidents of riots, strikes, and civil commotion, natural disasters, with medical evacuation to a home hospital of choice, should you suffer from a medical mishap resulting in hospitalization.
LGBTQ+ Travel With CAP, Powered by FocusPoint
FocusPoint International has partnered with
IGLTA
(International LGBTQ+ Travel Association) to offer a CAP Medical and Security Travel Assist Plan to the attendees of the upcoming IGLTA convention. The
IGLTA website
is an exceptional resource for LGBTQ+ travelers that can identify travel advisors and providers that are LGBTQ+ welcoming.  LGBTQ+ Safety and Travel Guide -
https://www.iglta.org/lgbtq-travel-guides
.
The IGLTA Global Convention is the world's premier educational and networking travel trade event for LGBTQ+ tourism professionals and allies. In addition to being the world's largest LGBTQ+ travel trade convention, it is also the longest-running of its kind (the first edition was held in San Francisco in 1984). For more information visit
igltaconvention.org
.