Simple Travel Safety Tips for the LGBTQ Community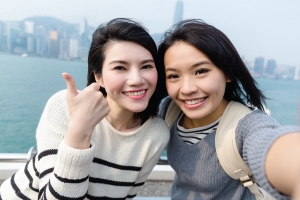 LGBTQ+ Travel Safety Tips
LGBTQ+ travelers have undoubtedly experienced some unpleasant moments when traveling or vacationing. Traveling couples thought to be from the LGBTQ+ community are sometimes openly scrutinized by locals in certain communities, drawing unwanted attention or, much worse, actual assault.
For any traveler in the LGBTQ+ community, use these travel safety tips to ensure that you make the most of your summer vacations in 2021.
LGBTQ+ Travel Safety: Educate Yourself Before Your Arrival
LGBTQ+ travelers are best to do some research before arriving at an international travel destination. While many cities and towns in North America are much more welcoming of LGBTQ+ culture, other places in the world have not kept up with such advances. Some communities have unique laws on public displays of affection or LGBTQ+ relationships entirely, and travelers are best to stay well-informed and not be caught off guard.
In fact, there are well over 70 countries across the globe that have criminal laws against the LGBTQ+ community that could result in significant fines, penalties, and even jail time. Consider doing some digging on local laws and consult with other travelers before heading to an international destination that might not gel with your lifestyle choices.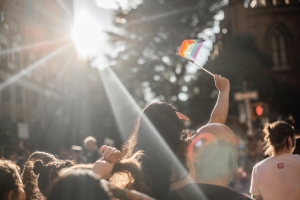 LGBTQ+ Travel Safety: Read the Room and the Locals
While some international travel destinations might not have laws against LGBTQ+ marriage or relationships, the community and neighborhood may not feel the same way. Be proud of your relationship, but don't antagonize locals should you receive negative attention. Confuse the locals and explain that your partner is a close friend, rather than debate and make an already negative situation much worse.
Further, if you and your partner are receiving negative attention at a local restaurant or bar, consider toning back public displays of affection just for the sake of the enjoyment of your trip. You have the right to be proud of your sexual orientation, but negative attention mixed with alcohol could lead to instances of abuse or assault. Come to an agreement with your partner on how you will handle such situations before your trip begins, and opt for a de-escalating plan should something unpleasant occur.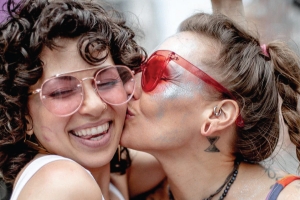 LGBTQ+ Travel Safety: Seek Out LGBTQ+ Friendly Accommodations
Many LGBTQ+ friendly resorts or hotels will proudly trumpet their acceptance of travelers from the community, either online or in person. Do some research on your accommodations and look for signals of how friendly the hotel is to LGBTQ+ travelers. Online reviews are a great spot to read up on other traveler's experiences.
One trick is to take a close examination of the travel brochures, coupon books, and magazines in a hotel lobby. If the location is LGBTQ+ friendly, there will certainly be marketing materials that speak to those travelers. If not, it might be best to search for another place to stay.
If you experience harassment or other unfair treatment at a hotel or resort because of your sexual orientation, it is always best to get up and leave. Do not pay, do not say anything to staff, simply leave immediately. Place your safety as a top priority and immediately leave the area should you feel uncomfortable at any time. Once you are safe, connect with management and share your experience, and request alternative accommodations.
LGBTQ+ Travel and Safety With CAP
LGBTQ+ travelers are unfortunately subject to incidents and mishaps that the traditional traveler doesn't face, especially in exotic international locations. Avoid instances of verbal and physical abuse and travel with complete confidence, knowing that CAP travel consultants are working around the clock to ensure your safety as a LGBTQ+ traveler anywhere in the world.
CAP includes unlimited 24/7 advice for a long list of travel mishaps often overlooked by traditional travel insurance. CAP also provides a fully-funded response to incidents of riots, strikes, and civil commotion, natural disasters, with medical evacuation to a home hospital of choice, should you suffer from a medical mishap resulting in hospitalization.
Contact us directly to learn more about available
LGBTQ+ travel solutions
tailored to the needs of LGBTQ+ travelers and navigate any travel complication this summer and fall.
LGBTQ+ Travel With CAP, Powered by FocusPoint
FocusPoint International has partnered with 
IGLTA
 (International LGBTQ+ Travel Association) to offer a 
CAP Medical and Security Travel Assist Plan
 to the attendees of the upcoming IGLTA convention. The 
IGLTA website
 is an exceptional resource for LGBTQ+ travelers that can identify travel advisors and providers that are LGBTQ+ welcoming.  See the LGBTQ+ Safety and Travel Guide 
https://www.iglta.org/lgbtq-travel-guides
.
The IGLTA Global Convention is the world's premier educational and networking travel trade event for LGBTQ+ tourism professionals and allies. In addition to being the world's largest LGBTQ+ travel trade convention, it is also the longest-running of its kind (the first edition was held in San Francisco in 1984). For more information visit igltaconvention.org.