A Closer Look at What LGBTQ Travel in Australia is Like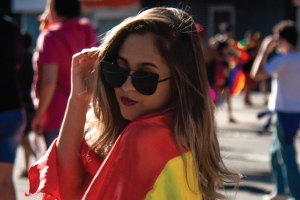 LGBTQ+ Travel in Australia: What the Community Can Expect When Visiting Australia
LGBTQ+ travel
in Australia might soon be possible with the easing restrictions and vaccinations picking up across the globe. International summer travel is steadily opening for many North Americans, and LGBTQ+ travelers should be pinpointing Australia as one of the top destinations to visit beyond 2021. Offering what might feel like an endless summer party, Australia is known to be worth the long flight for any LGBTQ+ traveler looking to experience food, sun, and fun all year round.
From a political standpoint, the LGBTQ+ community has many legal protections from discrimination in Australia and is considered to have equal rights. Having legalized same-sex marriage in 2017, Australia has actively abolished many of the homophobic laws once enacted as part of the outdated British laws. LGBTQ+ travelers will be happy to know that they are not likely to face any discrimination in Australia's major cities but may come across harassment in smaller towns that are typically off the beaten path outside of where many travelers will visit.
LGBTQ+ Travel in Australia: Melbourne Embraces the LGBTQ+ Community
Melbourne is widely considered to be an exceptionally friendly city to the LGBTQ+ community. Many reviews online state that the city is extremely welcoming to LGBTQ+ travelers, embracing the culture, especially in the summer months. Melbourne offers exciting nightlife options, including a multitude of bars and clubs, along with LGBTQ+-friendly beaches and scenery that bring together the great elements of traveling "down under."
Take part in countless LGBTQ+ events and connect directly with the Melbourne community. Even public displays of affection, including handholding between same-sex couples, are commonplace. LGBTQ+ travelers will feel at ease while visiting this great city.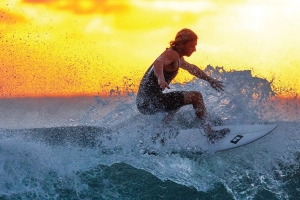 LGBTQ+ Travel in Australia: Surf, Sand, and More in Sydney
Sydney is, of course, known for the city's iconic harbourfront along with the world-famous Opera House. This city is perfect for travelers wishing to take in the sights and mingle with other locals who identify with the LGBTQ+ community while indulging in incredible coffee and wine offerings local to Australia.
Oxford Street in downtown Sydney is home to many bars and clubs, with the North Bondi and Tamarama beaches having a reputation for welcoming LGBTQ+ travelers from all walks of life. Mardi Gras in Sydney is known to be one of the most important pride festivals in the world and typically takes over the city once a year with a long list of community events and live music festivals. If you have the chance, Mardi Gras in Sydney is a unique opportunity to experience and celebrate one of the biggest displays of pride in the entire world.
LGBTQ+Travel in Australia: Culture and Acceptance in Adelaide
Adelaide is a hidden gem of a travel destination as it boasts an inclusive and friendly culture, and comes with an impressive art and music scene. The city itself has experienced a bit of a cultural boom in the last several years, with young and educated professionals fueling the revitalization.
Take up some surfing at the incredible beaches, including the beautiful Henley beach, or dine at the city's hip restaurant offerings that include food and cuisine from across the world. Adelaide also is a great destination for anyone who loves the outdoors, offering small day trip options to LGBTQ+ friendly small towns that offer exceptional wine tours and beautiful sunsets.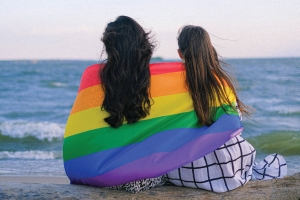 LGBTQ+ Travel With CAP, Powered by FocusPoint
When you book your trip to Australia, ensure that as an LGBTQ+ traveler, you have the ability to address any travel mishaps as they arise.
FocusPoint International's CAP Travel Medical and Security Assistance plan comes with a robust mobile app that includes destination-based health, safety, and security intelligence, COVID-19 specific information, a one-touch assistance button, and much, much more.
The CAP plan includes unlimited 24/7 advice for a long list of travel mishaps often overlooked by traditional
travel insurance
. It also provides a fully-funded response to incidents of riots, strikes, and civil commotion, natural disasters, with medical evacuation to a home hospital of choice, should you suffer from a medical mishap resulting in hospitalization.
The LGBTQ+ community faces unique challenges while travelling, especially the transgender community. Contact us directly to learn more about how CAP can speak to the needs of the LGBTQ+ community traveling internationally in 2021 and beyond.
FocusPoint International has partnered with
IGLTA
(International LGBTQ+ Travel Association) to offer a CAP Medical and Security Travel Assist Plan to the attendees of the upcoming IGLTA convention. The IGLTA website is an exceptional resource for LGBTQ+ travelers that can identify travel advisors and providers that are LGBTQ+ welcoming. See the
LGBTQ+ Safety and Travel Guide
on the ILGTA website.
The IGLTA Global Convention is the world's premier educational and networking travel trade event for LGBTQ+ tourism professionals and allies. In addition to being the world's largest LGBTQ+ travel trade convention, it is also the longest-running of its kind (the first edition was held in San Francisco in 1984). For more information and
LGBTQ+ resources
visit
igltaconvention.org.