America's Charming Small-Town Vacation Destinations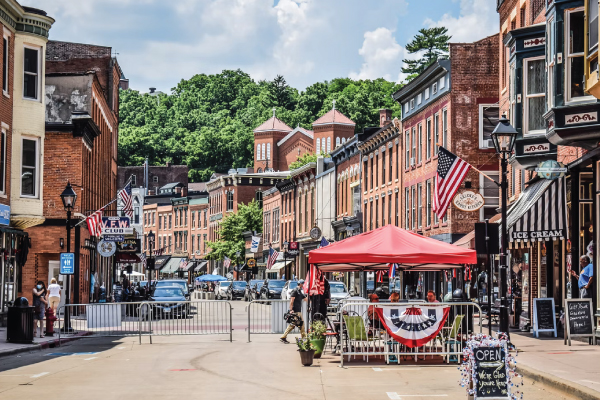 Small-Town Vacation Spots for Domestic Travel in the United States
Domestic travel in the United States continues to grow in popularity as many leisure travelers dip their toes into vacations and road trips for the first time since the pandemic began. America is home to some of the best small-town vacation spots and road trips in the world, with endless charm available within a short drive.
This summer, pack up the family and take a road trip across America and see a different side of American culture. With so much to explore, domestic travel is set to peak this season, so plan ahead and hit the road.
What Are the Best Road Trips and Small-Town Vacation Spots in the United States?
Pack up the family and enjoy a domestic road trip this travel season. Consider these the best small-town vacation spots that everyone should experience in 2022.
Travel to Galena, Illinois
Galena is the perfect road trip through Illinois, just a short ride from major cities like Milwaukee and Chicago. Staying in Galena is like stepping into a time machine, where historical buildings from the 1800s have been well-preserved and are best appreciated in the summer months. Take in the town's direct farm-to-table restaurants, enjoy a civil war reenactment, or visit an artisan marketplace.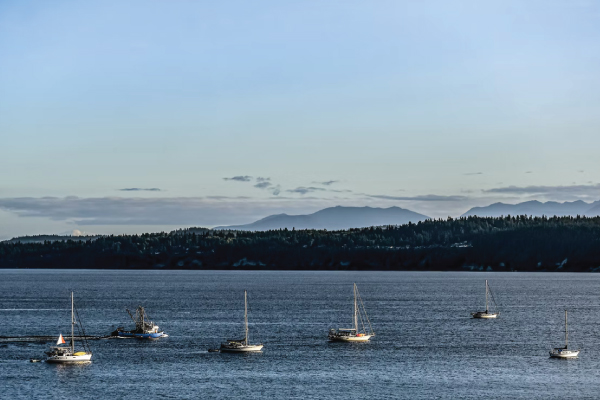 Experience Port Townsend, Washington
Port Townsend is an incredible weekend getaway just a short drive north of Seattle. The town is well-known for its small-town charm and boasts impressive outdoor recreation, including kayaking, sailing, fishing, whale watching, and crabbing. Take in a beachside resort, book a wedding with a mountainside backdrop, or bring the family and enjoy an exciting farm tour. Kids will love the pirate ship that is free to explore at the Northwest Maritime Center.
Take a Trip Sedona, Arizona
Deep in the heart of Arizona is the small town of Sedona which feels like it is lost in the desert. Surrounded by red rock canyons and forests, this small town boasts a lively arts community, charming shops, and luxury accommodations that will certainly promote some rest and relaxation. The area is well-known for its spiritual and wellness retreats, including outdoor yoga experiences, personal retreats, and spiritual awakenings. On the outskirts of this small town are endless hiking and mountain biking trails to discover. Fish, golf, or rock climb and experience the beauty of Sedona, which is surrounded by millions of acres of national parkland that is perfect for your next ATV or camping family adventure.
Outdoor Adventure in Madison, Indiana
Just along the Ohio River is the visually stunning town of Madison, Indiana. Home to endless and well-preserved American landmarks within its downtown core, the city is home to 8 different museums. Take the family on a horse and buggy ride through town and experience what many call an outdoor museum of architecture. The town resides next to Cliffy Falls State Park and offers plenty of outdoor adventure suitable for camping and RV trips. Fish, hike, boat, golf, or just enjoy this national park's seven different waterfalls.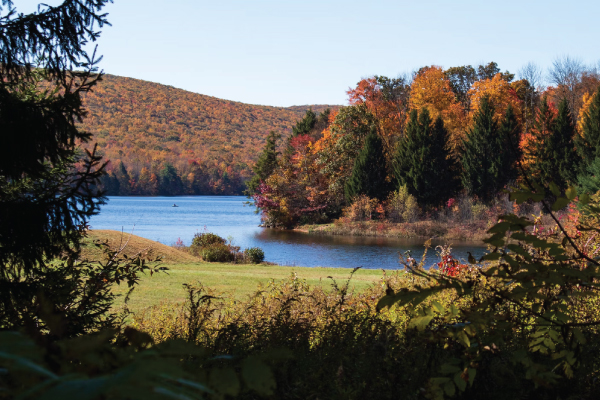 Head Back in Time to Jim Thorpe, Pennsylvania
Jim Thorpe, Pennsylvania, feels like a Victorian time machine with its rich cultural history and well-preserved architecture. Experience local wineries, tour hundred-year-old mansions, or visit the local coal and mine museum. The Lehigh Gorge Scenic Railway is perfect for families who wish to take a ride on historic diesel locomotives straight into town into the Lehigh Gorge State Park. The Lehigh River and Glen Onoko Falls are also great options for families to explore the outdoors, including RV stays and outdoor camping.
Travel to Woodstock, Vermont
Small-town charm is on full display in Woodstock, Vermont. The area is well-known for its historic bed and breakfast inns and food scene, with a downtown area full of boutique shops and local restaurants. A perfect family trip to Vermont isn't complete without a proper sugaring demonstration, as Vermont is one of the largest maple syrup producers in the world. Take a tour of Sugarbush Farm, which has gained a reputation for not just syrup but also its incredible cheese offerings.
Experience Historic Deerfield, Massachusetts
Deerfield, Massachusetts, maintains its remarkable authenticity as one of the most well-preserved historic towns in the United States. Tour outdoor museums, visit vintage homes, and experience a day in the life of old New England. Many of the hotels and restaurants in Deerfield embrace the area's rich history, taking visitors on a trip back in time to the 18th century.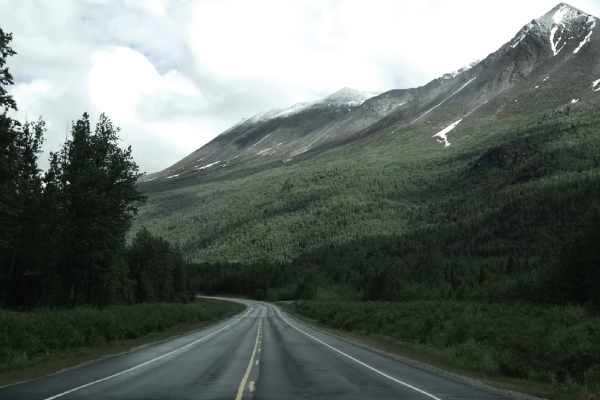 Small-Town Vacation Spots and Domestic Travel with CAP
For those considering a road trip across America with family or friends, find peace of mind knowing that CAP can address any travel mishap.
FocusPoint International's
CAP Tripside Assistance Travel Medical and Security Benefits
comes with a robust mobile app that includes destination-based health, safety, and security intelligence, COVID-19 specific information, a one-touch assistance button, and much more.
The CAP Plan offers unlimited 24/7 advice for a long list of travel mishaps often overlooked by traditional travel insurance, including
COVID hospital to home hospital transfer coverage
. It also provides a fully-funded response to incidents of riots, strikes, civil commotion, and natural disasters, with medical evacuation to a home hospital of choice, should you suffer from a medical mishap resulting in hospitalization.
Contact us directly to learn more about available products for US domestic travelers.