Dog-Friendly Camping Destinations Across the U.S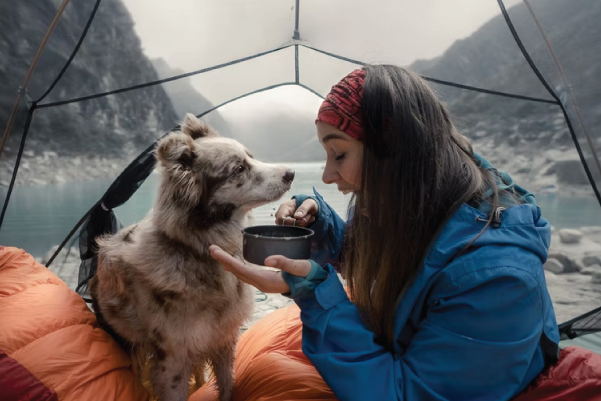 Dog-Friendly Camping is Trending for Domestic Travelers
Dog-friendly camping is one of the hottest domestic travel trends to emerge across the United States. International travel provides us with many unique opportunities, but leaving our furry friends behind can be heartbreaking.
Domestic US travel
offers the chance to take on pet-friendly camping that is perfect for the entire family.
Not only is camping an affordable way to escape the daily grind, but it also allows your family to reconnect with nature while staying active outdoors. Fortunately, many camping sites across the United States have caught wind of the needs of domestic travelers, adjusting their offerings to provide a space that is highly inclusive.
Dog-Friendly Camping: Which American Campgrounds Are Suitable for Dogs?
Many campsites have different rules when it comes to dogs and pets, and some sites might scoff at the idea of bringing along your favorite furry friend. Each campsite across America is unique, but there are a rare few that welcome dogs. See the five best dog-friendly camping sites in America.
Dog-Friendly Camping at Four Paws Kingdom in Rutherfordton, North Carolina
Treat yourself and your best friend to a special visit at the
Four Paws Kingdom
in North Carolina. As an adults-only RV park and dog retreat, visitors have the chance to rent deluxe cabins and yurts that have access to a number of dog-specific amenities. Enjoy access to multiple off-leash dog parks, an obstacle course, and a private pond where you can swim with your dog. Enjoy various summer events and connect with fellow animal lovers across the United States.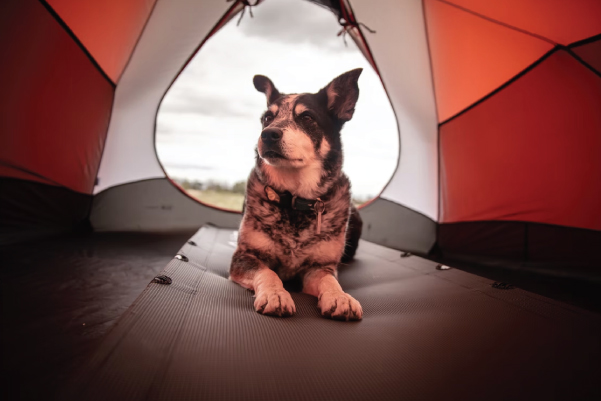 Dog-Friendly Camping at the Porcupine Mountains in Ontonagon, Michigan
Head out to the beautiful state of Michigan to experience the
Porcupine Mountains
. As a pet-friendly campground, on-leash dogs are welcome to come along for the adventure that includes miles of beautiful hiking trails, waterfalls, and stunning sunsets along the picturesque Lake Superior shoreline. Enjoy 18 holes of disc golf or visit Summit Peak observation tower.
Dog-Friendly Camping: Joyful Journey Hot Springs in San Luis Valley, Colorado
Visit the pet-friendly
Joyful Journey Hot Springs
in San Luis Valley in Colorado for much-needed rest and relaxation with your dog. Bring along the RV, camp in the wilderness, or stay in one of their luxury yurts, lodges, or authentic tipis. Situated alongside Colorado's stunning Sangre De Cristo Mountains is the perfect pet-friendly outdoor camping experience. Enjoy the view paired with a great spa experience, and dip your toes in the on-site natural mineral hot springs.
Dog-Friendly Camping in Mount Madonna Located in Watsonville, California
Get a first-hand experience of the iconic redwoods found across
Mount Madonna
and the state of California. The entire park welcomes well-behaved leashed dogs. With self-guided trails and well-equipped campsites, it's the perfect place in California to bring along the whole family.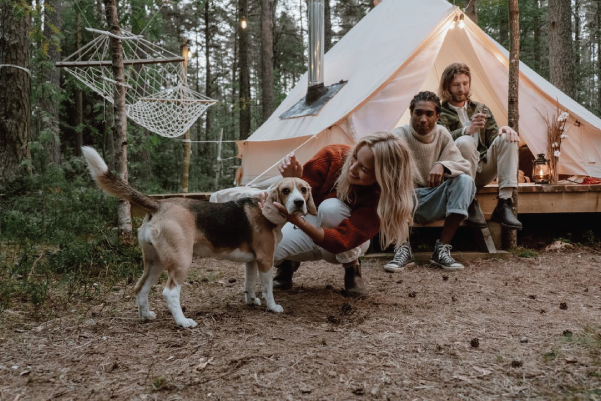 Dog-Friendly Camping at Shenandoah National Park in Virginia
Just outside Washington D.C. is the incredible
Shenandoah National Park
, which welcomes campers and their dogs. As a hiking paradise, Shenandoah is one of the few national parks in America that allows leashed dogs across 500 miles of hiking trails. Now your dog can experience waterfalls and calming sunsets across the state of Virginia right alongside you.
Dog-Friendly Camping Tips Everyone Should Know
Before you take your best friend along for a camping trip, remember these four simple camping tips that can help you prepare.
Respect the campsite and always pick up after your dog. Come prepared with a large supply of waste disposal bags and discard poop where indicated.
Leash up and ensure you are adhering to the rules of your campground. Some campsites require your dog to be leashed at all times with specific leash lengths. Even the most trusted dog may get distracted out in the wild, so only let them loose if an off-leash dog park is available.
Stay hydrated, both yourself and your dog. Always have a large supply of clean drinking water available to ensure the best experience while on the trails.
Bring a little bit of home with you, as some dogs may be anxious about the new surroundings. A blanket or toys they are familiar with can make your dog more comfortable.
Update their shots and vaccinations before the trip and follow up with your vet to ensure they are ready for some outdoor exploration. The outdoors can expose your pet to ticks, fleas, and diseases, so plan ahead.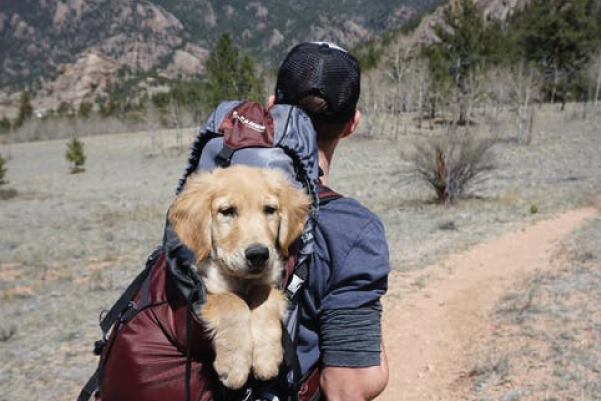 Dog-Friendly Camping Alongside CAP
Take the right steps to ensure that you, your family, and your pets are protected when traveling. Outdoor domestic travel is a great way to experience your backyard, but there are still many risks to consider.
FocusPoint International's
CAP Tripside Assistance travel medical and security benefits
comes with a robust
CAP Advantage mobile app
that includes destination-based health, safety, security intelligence, COVID-19-specific information, a one-touch assistance button, and much more.
The CAP Plan offers unlimited 24/7 advice for a long list of travel mishaps often overlooked by traditional
travel insurance
, including
COVID hospital to home hospital transfer coverage
. It also provides a fully-funded response to incidents of riots, strikes, civil commotion, and natural disasters, with medical evacuation to a home hospital of choice, should you suffer from a medical mishap resulting in hospitalization.
Contact us directly to learn more.