Unleashing the Wonders of Domestic Travel in Texas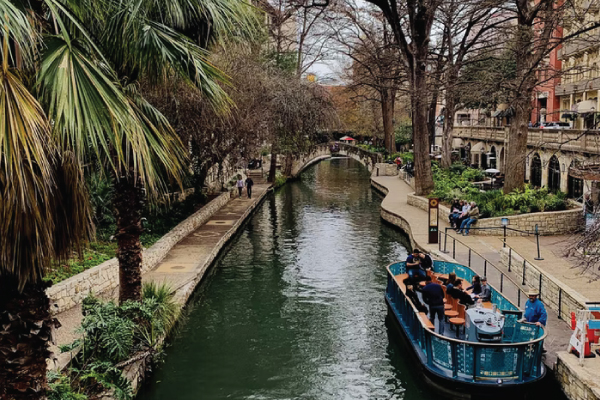 Domestic Travel to Texas; The Best Places to Visit
It's true that everything is bigger in Texas, and for the American who has never been, it should be a top vacation destination.
Domestic travel
to Texas offers big city vibes, outdoor adventure, incredible food, shopping, history, and cowboy culture all in one place.
Best Places to Visit and Things to Do When Traveling to Texas
These are some of the best things to do when visiting Texas in 2023. This simple travel guide can help you plan your next adventure.
Visit the San Antonio River Walk
Every tourist heading to San Antonio should take in the San Antonio River Walk. 15 miles of waterways are complemented by a wide range of bars, restaurants, shopping, and historical sightseeing. The river walk is an essential bucket-list experience and offers a great snapshot of Texan culture in one walkable city adventure. More importantly, the river walk is known to be dog friendly, as many restaurants are welcoming to well-behaved and leashed dogs. The walk itself guides tourists directly through the city's downtown core with many stops available, including museums, shopping, and kid-friendly experiences. For the history buffs, don't forget to visit the Alamo, the home of the Texas Revolution.
This is easily the best way to explore the city with endless fun at your disposal, right in the heart of San Antonio, which is home to exceptional food options. Here you can try out the classic "Tex-Mex" food scene or take in a sit-down fine dining experience. If you are lucky, you'll catch a glimpse of a raucous bachelorette party that the city has gained a reputation for hosting.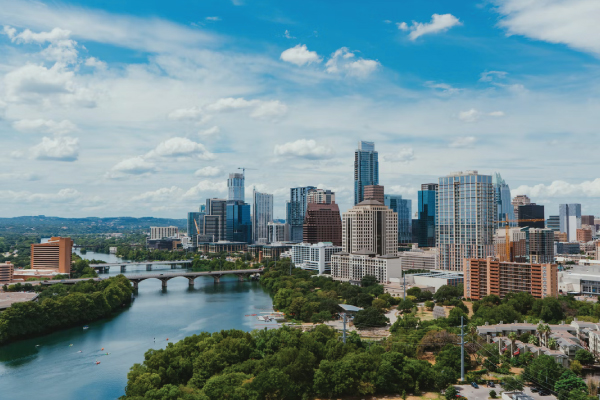 Visiting the Weirdest City in Texas, Austin
Being weird is a compliment in Austin, as this city embraces everything eccentric. Located along the Colorado River, Austin is wildly proud of its cultural heritage and is a university town full of energy and excitement with many quirks and oddities. The city is known for its live music but also for embracing expression and art in its many forms and is a regular host to music and film festivals that attract thousands.
Consider visiting the Zilker Botanical Gardens, the Austin Zoo, or the Blanton Museum of Art to gain a sense of the city's appreciation for cattle. Austin is also known for its vintage clothing shops, readily available cowboy boots, and its extensive mix of food trucks that include classic BBQ, seafood, and Mexican food.
Domestic Travel to the City of Houston, Texas
As the largest city in Texas, Houston embraces the "big" of Texas with its focus on culture and space exploration. While business has been booming in Houston, the city is also home to a large mix of public art and history exhibits that showcase the great culture. Its exceptional weather makes it the ideal destination for visiting the city's fairs, waterparks, and beaches.
Visitors can also take in the historic museum district, home to several public art and science exhibits, all within a short walk. Next, take a stroll through Herman Park at the center of Houston, or get closer to nature at Memorial Park and the Houston Arboretum. Space Center Houston is also a must-visit option, suitable for adults and children who wish to learn more about the space exploration efforts of the United States.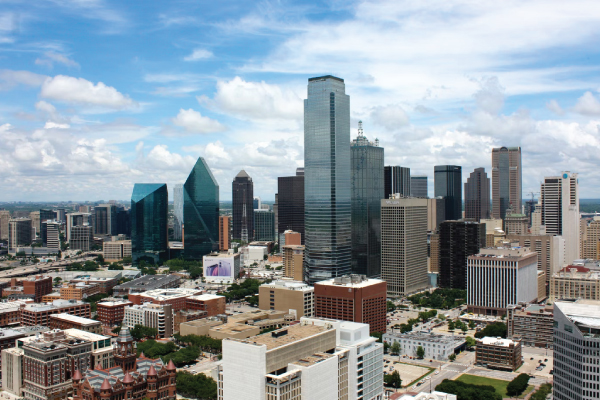 Domestic Travel to Dallas
The Dallas-Fort Worth area is a buzzing cityscape and one of the leading business hubs for the state of Texas. With a history of oil, ranching, and railroads, Dallas is rich in culture and known for its historical museum. Mexican influence is plentiful here in Dallas, with a vibrant food scene that reflects the "Tex-Mex" style well-known in the area.
Outdoor and Domestic Travel in the State of Texas
Southern Texas is wildly known as one of the best places in North America for bird watching. Travel to the Bentsen-Rio Grande Valley State Park and World Birding Center, where over 800 acres of nature to explore, including endless exotic birds native to only Texas and Mexico.
Explore Big Bend National Park in West Texas to search for fossilized seashells and dinosaur bones or explore the many canyons and desert mountains. Here, anyone can become one with nature and feel the seclusion that the desert has to offer.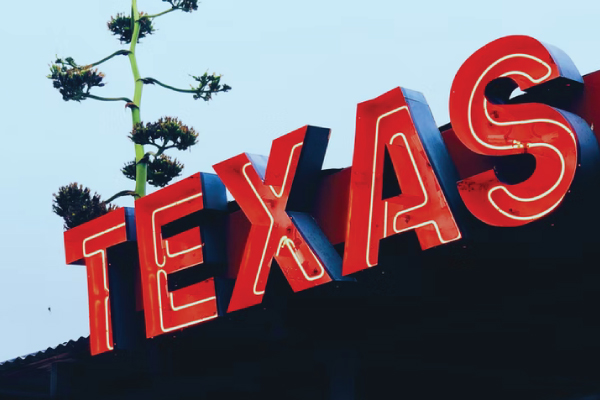 Domestic Travel to Texas Alongside CAP
For anyone considering domestic travel to Texas in 2023, take every precaution necessary to ensure you and your family have a safe and enjoyable trip. Domestic travel still comes with risks, so look for solutions that address every possible mishap.
FocusPoint International's
CAP Tripside Assistance Medical and Security Plan
comes with a robust mobile app that includes destination-based health, safety, and security intelligence, COVID-19 specific information, a one-touch assistance button, and much more.
The CAP Plan offers unlimited 24/7 advice for a long list of travel mishaps often overlooked by traditional
travel insurance
, including
pandemic illness
during a period of travel and want to be transported back to a hospital close to home to continue treatment. It also provides a fully-funded response to incidents of riots, strikes, civil commotion, and natural disasters, with medical evacuation to a home hospital of choice, should you suffer from a medical mishap resulting in hospitalization.
Contact us directly to learn more about available travel plans suitable for domestic travelers in the United States.