Female Empowerment the Latest Trend in Luxury Travel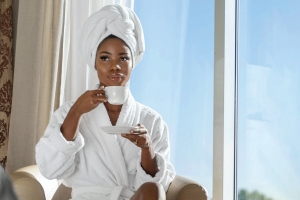 Women Continue to Lead the Charge in Solo Luxury Travel This Summer
Solo travel is an incredible experience that offers endless learning opportunities. Whether it's acquainting yourself with a new culture, navigating a complicated subway system in a foreign country, or making new friends from across the world, the rewards of adventuring on your own can leave you with memories that can last a lifetime. Women, in particular, have been leading the charge in this growing trend of solo luxury travel, with female empowerment at the center of it all.
Now more than ever, women are more powerful, independent, and stronger, able to navigate the world and leave behind many of their normal day-to-day responsibilities. Traveling alone or connecting with female-focused group travel offerings ultimately allows women to let go, even if it is just for a short time, and just be who they are.
Allowing Women to Be Who They Are
Of course, solo travel comes with its ups and downs. At times, traveling on your own might feel isolating, but ultimately, it gives you the freedom to do anything you want, whenever you want. Exploring the world without anyone else offers a unique experience that allows anyone to march at the beat of their own drum and experience travel and luxury completely at their own pace. Solo travel has no restrictions, and many women are catching on to the idea that it might be one of the best ways to experience the world. Luxury solo travel often encourages socialization and whimsical exploration that can help promote a deeper sense of connection with the destinations you choose to visit.
There continues to be an ongoing concern for
safety while traveling to exotic international destinations.
Women who travel to certain parts of the world might experience some challenges along the way, which might encourage them to avoid solo travel entirely. But this sentiment is changing, and many of the destinations that solo female travelers once avoided are no longer off-limits.
Luxury travel operators are seeing a growing demand from solo female travelers who want to travel the world without the restrictions that once limited them. In fact, the numbers speak for themselves, and heading into 2021 and beyond, it's estimated that over 70% of all solo travelers will be women. Luxury offerings continue to adjust and tailor their services to speak to this trend, offering a new menu of travel options intended to excite and motivate women to travel the world on their own.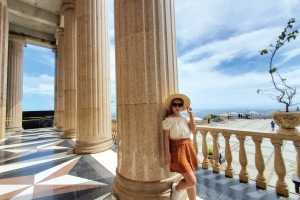 Luxury Tours by Women, For Women
Today, women who are considering partaking in solo luxury travel can seek out offerings that bring together women from all over the world with the same mindset. Luxury travel groups have evolved, allowing for like-minded women to come together and explore exotic locations together. Consider a meditation retreat in the far corners of the Tibetan Plateau, a group excursion deep into the Arctic without any men or children, or see the beauty of a nature safari alongside other female travelers that are literally in the same boat as you.
Now, women can explore destinations like Africa, Japan, Jordan, and Australia with tours that are entirely led by women. Now, women can see the world together, indulge in luxury alongside one another, and embrace many of the rewards that come with getting out of their comfort zone and seeing the world entirely on their own.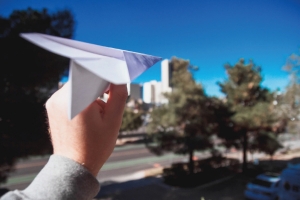 Travel the World with Complete Confidence Alongside CAP
This trend is ultimately showing a new willingness for women who want to explore the far reaches of the world without any limitations. Now, luxury travel has even fewer limitations than it once did, and offerings are evolving to speak to women who wish to see the world and feel empowered along the way. Luxury hotels, tour operators, and travel agencies are welcoming solo travelers with open arms, offering new services and products that are tailored specifically towards women. Whether you want to spend the day lazing around on sandy beaches or explore and connect with nature, offerings tailored to women are now more common than ever.
When you decide to explore the world on your own, there is one product that can address many of the challenges that come along with traveling on your own as a woman. Feel empowered knowing that there is a team of professionals working around the clock ensuring the safety of women traveling the globe. CAP speaks to the needs of solo female travelers allowing anyone to simultaneously feel safe and protected while indulging in the luxury that comes with visiting exotic international destinations.
FocusPoint International's CAP Travel Medical and Security Assistance Plan includes unlimited 24/7 advice for a long list of travel mishaps often overlooked by traditional
travel insurance
. CAP also provides a fully-funded response to incidents of riots, strikes, and civil commotion, natural disasters, with medical evacuation to a home hospital of choice, should you suffer from a medical mishap resulting in hospitalization.