LGBTQ Travelers May Be Celebrating the Return to Travel Beyond Summer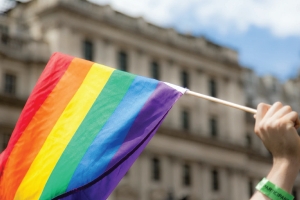 Leisure and LGBTQ+ Travel Offerings Expand to Meet Surging Demand
LGBTQ+ travelers are expected to be the trendsetters this summer season, blending work and play into what might feel like an endless summer vacation. Pent-up demand for leisure travel along with a slew of deals and opportunities is shaping 2021 into a perfect storm for travelers to make the most of the summer and fall travel season. A recent
study by the International LGBTQ+ Travel Association (IGLTA)
shows that 73% of respondents plan to take their next major vacation before the end of 2021.
Travelers should be expecting increased flexibility for booking hotels and flights, expansive LGBTQ+ group travel offerings, along with accommodations that speak to leisure and business travel simultaneously. LGBTQ+ travelers have long since led the charge when it comes to leisure and adventure travel, often heralded as being more adventurous, open-minded, and willing to spend big money on luxury and leisure travel offerings, including lavish accommodations and exceptional summer getaways.
LGBTQ+ Travelers the Likely Trendsetters for Global Travel's Bounce Back
Many LGBTQ+ travelers across North America are emerging from local lockdowns and travel restrictions that hindered their ability to travel for well over a year. There might be a sense that many LGBTQ+ travelers must "make up" for the time they spent at home awaiting vaccinations and travel restrictions. The result has been a splurge on travel bookings that allow travel to be both indulgent and spontaneous, with cancelation policies that let anyone opt out last minute should any complications occur.
Many travel agencies, hotel chains, and airlines are speaking to the needs of LGBTQ+ travelers, offering travel programs that allow extended stays and even accommodations for remote work. More importantly, some luxury offerings, including cruise deals, are likely more affordable than ever, and now might be the time to take advantage of luxury tours that wouldn't otherwise be affordable. The cruise industry is expected to make a comeback alongside the return of international travel. Now might be the time to book, with flexible cancelation policies if travelers need to change their plans if unexpected challenges arise closer to the actual cruise date.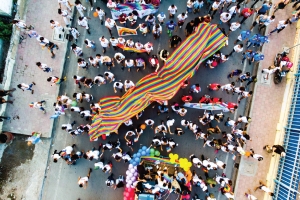 LGBTQ+ Travel Options Predicted to Be Plentiful This Season
While it isn't quite time to celebrate the end of the pandemic, many places, including Europe and Mexico, have opened their doors to fully vaccinated travelers. LGBTQ+ travelers are expected to be one of the first to indulge in leisure travel, setting the stage for a busy fall travel season. Further, many travel deals available have been adjusted to address some of the complications that are likely to arise during the tail end of the pandemic, including sudden border closure and other travel restrictions.
This means the LGBTQ+ community should take advantage of flights with generous cancelation policies, book with hotels that are incentivizing extended stays, and
LGBTQ+ travel
groups that include discounts on food, drink, and other local attractions, including amusement parks, clubs, and bars.
LGBTQ+ Travel Might Bring Together Corporate and Leisure Travel
To further incentivize LGBTQ+ travelers to pack their bags this travel season, many hotel chains are attempting to speak to the working professionals who want to mix work and leisure into one packaged experience. The rise of "bleisure" has gained popularity among many LGBTQ+ corporate travelers who wish to extend their stay far beyond the traditional one or two weeks. This includes options for extended stays that can be booked on short notice, along with accommodations that have office space and high-speed internet.
With remote work gaining popularity across the world, leisure and business travel have slowly begun to emerge, with many hotels adjusting their offerings accordingly.
Address the Complications and Challenges of LGBTQ+ Travel With CAP
Ensure that your travel experience is entirely focused on relaxation; stay prepared for any sort of travel mishap.
FocusPoint International's
CAP Travel Medical and Security Assistance Plan
comes with a robust mobile app that includes destination-based health, safety, and security intelligence, COVID-19 specific information, a one-touch assistance button, and much, much more.
The CAP plan includes unlimited 24/7 advice for a long list of travel mishaps often overlooked by traditional travel insurance. The CAP plan also provides a fully-funded response to incidents of riots, strikes, and civil commotion, natural disasters, with medical evacuation to a home hospital of choice, should you suffer from a medical mishap resulting in hospitalization.
Contact us directly to learn more about how CAP can speak to the needs of LGBTQ+ travelers to ensure their trip is as safe as possible.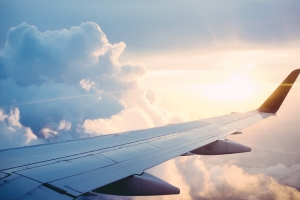 LGBTQ+ Travel With CAP, Powered by FocusPoint
FocusPoint International has partnered with
IGLTA
(International LGBTQ+ Travel Association) to offer a CAP Medical and Security Travel Assist Plan to the attendees of the upcoming IGLTA convention. The
IGLTA website
is an exceptional resource for LGBTQ+ travelers that can identify travel advisors and providers that are LGBTQ+ welcoming.
The IGLTA Global Convention is the world's premier educational and networking travel trade event for LGBTQ+ tourism professionals and allies. In addition to being the world's largest LGBTQ+ travel trade convention, it is also the longest-running of its kind (the first edition was held in San Francisco in 1984). For more information visit igltaconvention.org.