Travel Through Europe Like a Local with These Travel Tips
Travel Through Europe and Experience New Adventures
Travel through Europe in 2022 and take advantage of the great savings on currency exchange. At times, Europe can feel a little routine, with tour groups and guides that are more concerned about their commissions than guests having a great time. Instead, throw out the guidebook, connect with the locals, and ask for recommendations on what they think makes their town or city unique.
See for yourself what a trip to Europe feels like that isn't planned minute-by-minute and instead affords the opportunity to stop and smell the flowers and connect with new cultures.
North Americans Traveling Through Europe
Use these tips to help you connect with your destination, avoid tourist traps, and have an authentic European travel experience.
Forget About the Guided Tours
Of course, there are some benefits of taking a bus tour. Many guides are incredibly knowledgeable, offering fun facts along the way. The only problem is that you'll be crammed in a bus alongside loads of fellow tourists. Instead, ditch the guides altogether, do your research, save a few bucks, and experience local and historical sights on your own. Don't be afraid to ask the locals questions and get to know the area by learning from others.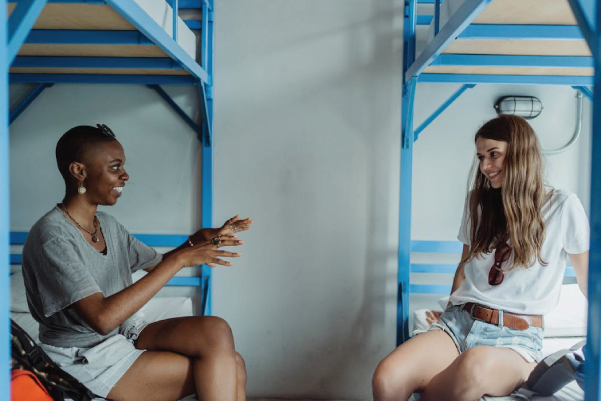 Stay in a Shared Space
Search for options where tourists can stay in a shared space or with a host. The best way to experience an area is when you can pick the brains of your local host for ideas and recommendations. Many hosts are keenly aware of hidden gems, places you should avoid, and the best restaurants. Staying in a hostel is also a great way to meet new friends from across the world. Many hostels and shared spaces also have resources and discounts for travelers and can offer guidance on how to enjoy your trip.
Embrace the Local Language
Learning something as simple as how to order a coffee in the local language can go a long way. Many locals are delighted to see guests trying to speak the local language. Don't be afraid to look silly and try it yourself. Learn key phrases like asking for directions, how to order a meal at a restaurant, and pay respects to the neighborhood by learning something new.
Get to Know the Public Transportation System
Europe is home to some of the most impressive rail and subway systems in the world. Explore neighborhoods on foot and skip out on cab rides so you can be one with the locals. Public subway systems in Europe will give you a different perspective of the area and help you save money.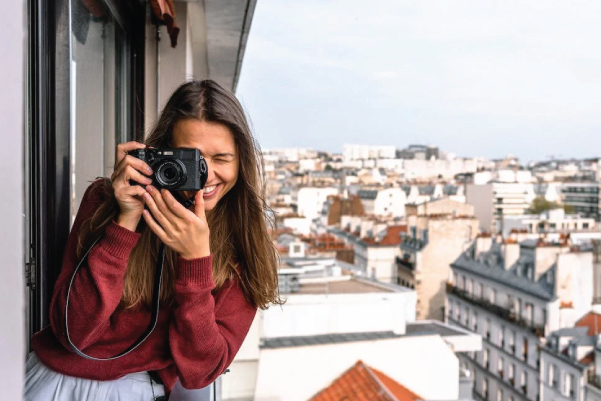 Travel Beyond Major City Centers
Head out of the downtown core and visit small towns and markets that are within arm's reach of where you are staying. During your trip, connect with locals and visit farmers' markets, craft sales, and areas that aren't overwhelmed with tourists. Local markets offer fresh and affordable cuisines, and it is a great opportunity to try out the local language. Small-town concerts are also a great way to take in local music and make friends from a new city.
Don't Be Afraid to Try Something New
Whether it is a regional food that you have never had before or taking a sip of a beverage alongside some locals, get out of your comfort zone and experience something new. One of the best ways to experience the culture is through food, and there are a number of European dishes that may not be on your list to try but could end up being something that you'll love. Visit family-owned establishments and when you find something you enjoy, let them know!
Don't Be Afraid to Say Hello
Whether or not you are traveling solo, say hello and make new friends. Get to know the locals and share your experiences with others. Friendliness goes a long way during travel, and making new friends will help you create life-long relationships and friends from across the globe.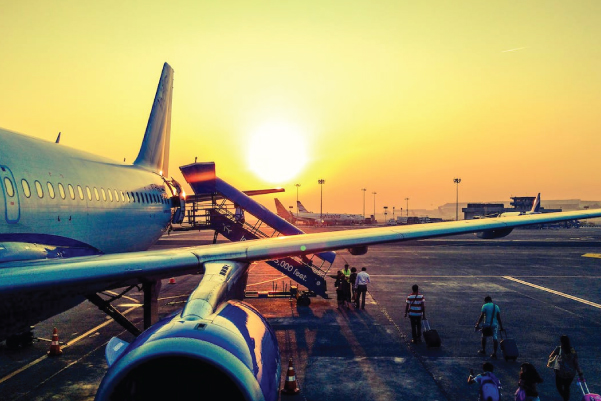 Travel Europe Alongside CAP
Avoid many common mishaps that
traditional travel insurance
policies simply cannot address with FocusPoint's Travel Assistance Plan, CAP.
FocusPoint International's
CAP Travel Medical and Security Assistance Plan
comes with a robust
CAP Advantage app
that includes destination-based health, safety and security intelligence, COVID-19-specific information, a one-touch assistance button, and much more.
The CAP Plan offers unlimited 24/7 advice for a long list of travel mishaps often overlooked by traditional travel insurance, including
COVID quarantine cost coverage
. It also provides a fully-funded response to incidents of riots, strikes, civil commotion, and natural disasters, with medical evacuation to a home hospital of choice, should you suffer from a medical mishap resulting in hospitalization.
Contact us directly to learn more about available offerings for North Americans traveling internationally.