Travel to Spain for Remarkable Food, History, and Sunshine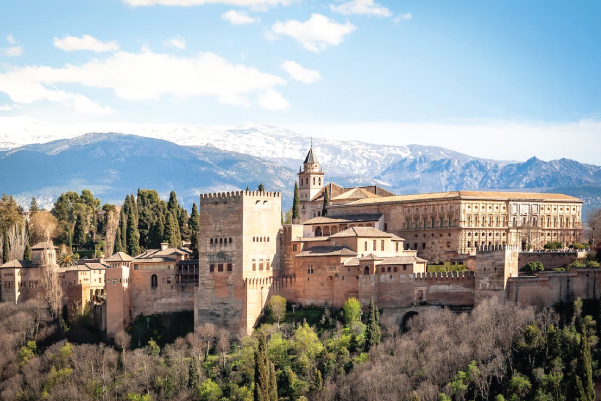 Travel to Spain and Indulge in a One-of-a-Kind Cultural Experience
Travel to Spain this season and see why it's one of Europe's most visited countries. Spain offers so much in the form of food and drink, historical castles, places of worship, and beach resorts that rival some of the best sunshine destinations in the world. More importantly, Spain is abundantly safe for visitors, offers multiple and affordable travel options, and has a laid-back vibe that will make your next European vacation especially memorable.
Spain was once home to the Roman conquest, forever blending Roman and Spanish architecture that has been preserved for many centuries. Tourists can walk in the footsteps of ancient history or soak in the sun. Travel Spain either solo or with a group, and discover why millions of people from across the world visit this country each year.
Travel Spain: Restrictions and Where to Fly into Spain
Spain does have travel restrictions in effect; however, they have been simplified for those traveling from North America. Currently, travelers must be able to provide proof of vaccination, proof of recovery from COVID-19 or must fill out the SptH entry form. The
travel safe Spain website
offers full details on entry requirements, including how-to guides and information for tourists.
Many North Americans are likely to fly directly to one of the country's many international airports, including Madrid (MAD) and Barcelona (BCN). The Madrid Airport has direct subway access to the city's core, while Barcelona has similar subway and train access. Spain's airports are quite modern and equipped to handle the millions of tourists that pass through each year. Travelers can also book affordable domestic travel options throughout the region, hopping throughout the country's many cities by flight or high-speed train.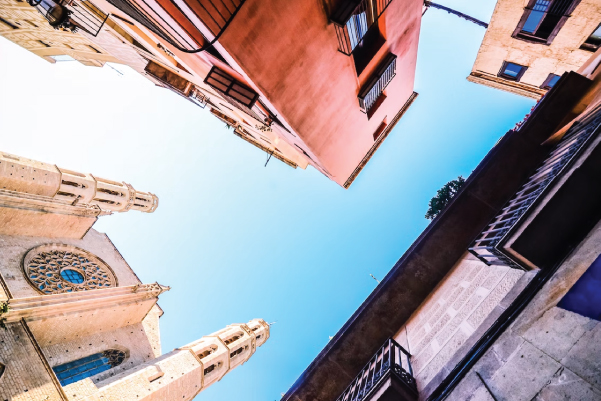 Travel Spain: What to Do in Spain
Spain has many historical castles and fortresses that have been converted into modern hotels. Known as the Paradores de Turismo Hotel Network of Spain, the Spanish government has invested time and money into preserving the country's thousands of ancient buildings by making them accessible to tourists. What better way to experience ancient Spanish history than by walking through the cobble-stone steps and spending a night in an old castle?
More importantly, many of these accommodations are affordable for the everyday person. Consider beginning your trip to Madrid and Barcelona and then make plans to visit the fortress of Alhambra in Granada, explore the tapas and culture of Seville, or take in the ancient history of the remarkable city of Toledo. Spain has gained a reputation for exceptional food and drink, and endless nightlife options that include high-energy dance clubs, relaxed bars, and lounges.
Spain is also a great option for a road trip, as the smaller towns throughout the country offer charm, without the swarms of tourists known to appear in Madrid and Barcelona. Visit Caminito del Rey for remarkable outdoor travel and hiking options or head off to the coast and take in the warm weather by dipping your toes in the crystal-clear waters of the small coastal town of Moraira.
Travel Spain: Availability of Healthcare
Spain is home to an extensive public healthcare system that can address many complex illnesses and injuries. Language barriers may complicate a serious travel mishap, but many major surgeries can be performed in cities like Madrid and Barcelona.
Tourists should use caution and common sense when traveling in busy public areas, as petty theft is one of the most common forms of crime. Be aware of pickpocketing and common scams in airports and train stations, and stay away from traveling alone at night.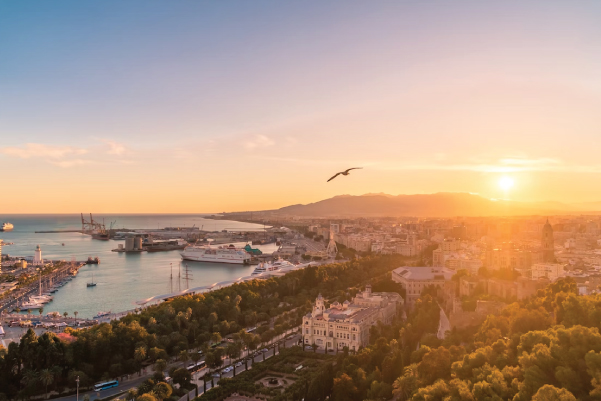 Travel Spain: The Weather
Spain has drawn tourists from around the world for many years due to its comfortable year-round temperatures. Generally, Spain is a warm and sunny country, but tropical storms could occur. Certain areas in the south could experience wildfires that may complicate your trip.
Travel Spain: Be Weary of Civil Unrest
In recent months Spain has experienced civil unrest due to soaring gas prices and inflation that has prompted many workers to take to the streets to protest their government and employers. These demonstrations have been relatively peaceful but could cause delays throughout major highways, train stations, and airports.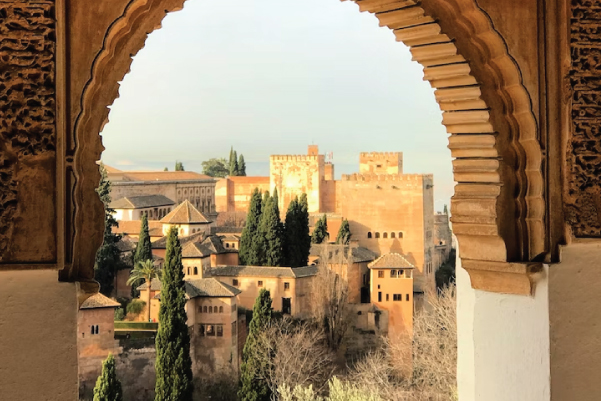 Travel Spain with CAP
Spain offers one of the most unique travel experiences in Europe but comes with several risks often overlooked by traditional travel insurance. Should you need to return home due to a complex travel mishap, you could be left to pay out of pocket for a return flight home. Ensure that every travel mishap can be addressed with the
CAP Travel Assistance Plan
that speaks directly to the needs of North Americans visiting Spain.
FocusPoint International's CAP Travel Medical and Security Assistance Plan comes with a robust
CAP Advantage mobile app
that includes destination-based health, safety and security intelligence, COVID-19-specific information, a one-touch assistance button, and much more.
The CAP Plan offers unlimited 24/7 advice for a long list of
travel mishaps often overlooked by traditional travel insurance
, including
COVID quarantine cost coverage
. It also provides a fully-funded response to incidents of riots, strikes, civil commotion, and natural disasters, with
medical evacuation to a home hospital
of choice, should you suffer from a medical mishap resulting in hospitalization.
Get a quote for
CAP Travel Assistance
or contact
FocusPoint International
directly to learn more about the solutions we offer.