Travel to Switzerland for a Mix of Culture and Outdoor Adventure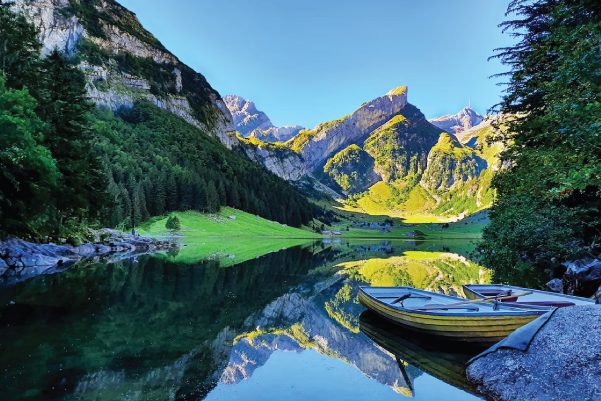 Travel to Switzerland and Experience the Best This Country Has to Offer
Solo travel to Switzerland combines outdoor travel and adventure for a unique mix of culture and exploration in one package. As a country that is home to multiple cultures, Switzerland has long been influenced by its German, French, and Italian neighbors. Its major cities are perfect for museums, while its resort towns offer endless outdoor exploration.
While the country has gained a reputation for exceptional winter sports, Switzerland is remarkable in that it is home to multiple climates, making it a great tourist destination all year round. Explore places like Lugano for its warm Mediterranean climate, but also take in the crisp mountain air of the Swiss Alps in the resort town of Zermatt.
Travel Switzerland: Travel Restrictions and Best Airports to Fly Into
North Americans can visit Switzerland without any COVID-19-related travel restrictions as of February 2022.
Travelers should consider flying directly into Geneva (GVA) or Zurich (ZRH) airport, which offers access to the country's extensive public transportation and rail system. A third airport by the name of Basel-Mulhouse-Freiburg is well suited for flights across Europe where travelers can snag a great short-haul flight to a different European country.
Keep in mind that exploring Switzerland by rail is one of the best ways to see the country, especially with the government's Swiss Travel Pass. Visitors can purchase multi-day packages that provide unlimited access to the entire country's rail system and free entrance to over 480 museums.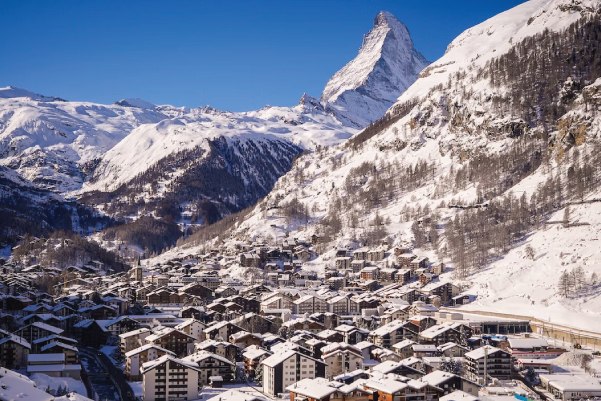 Travel Switzerland: The Best Things to do in Switzerland
A visit to the picture-perfect town of Zermatt should be a top priority for anyone visiting the country. As a town that looks like it came out of a storybook ending, this city is absolutely stunning at night, especially with a light dusting of snow. The only catch is that Zermatt is entirely car-free, and travelers will have to visit via train.
Travelers can ride directly into Zermatt through one of the country's major airports, taking advantage of Switzerland's panoramic train offerings. Hop between Swiss resort towns with 360-degree views of the neighboring mountains while enjoying cheese fondue, fine chocolate, and other traditional Swiss dishes.
Of course, winter sports such as skiing are a must when visiting Switzerland, and the country is not short on options. Places like Chur, Davos, and Saas-Fee are picture-perfect resort destinations that offer hiking in warmer weather and exceptional skiing in the winter. Saas Fee is also home to a number of affordable community spas and waterparks that provide some relaxation after a long day on the mountain.
Travel Switzerland: Safety, Healthcare, and Crime
Residents of Switzerland have had the privilege of having access to the world's best healthcare system. Should North Americans experience a travel mishap or injury during their trip, the network of hospitals and other facilities are world-class. Language barriers may pose a problem, but the country is able to address complex surgeries of all kinds.
Crime in Switzerland is remarkably low, as the Swiss maintain a culture of peace and respect. Travelers will have very few issues when visiting Switzerland but still should remain cautious against petty theft and common travel scams. Solo and group travelers can rest easy knowing that Switzerland is likely the safest country in Europe. Although the nation is political in nature, demonstrations or protests are almost always peaceful and non-violent.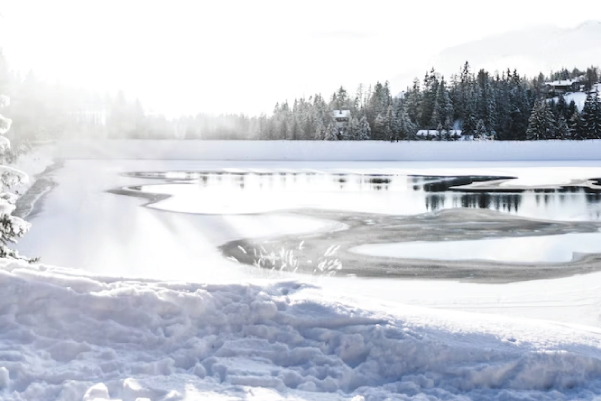 Travel to Switzerland and Experience Multiple Climates
Switzerland has multiple micro-climates depending on where you visit. More recently, instances of extreme weather have been in the form of heat waves. Plan appropriately for the weather and expect travel delays. Those traveling in the winter should dress for cold temperatures and expect complications related to snow squalls and blizzards.
Travel Switzerland with CAP
While Switzerland is abundantly safe for travel, many vacationers would be shocked to learn that the fine print of their travel insurance policy may not cover accidents tied to winter sports or the costs of flying you back home. In these instances, CAP Travel Assistance can address these concerns for those who partake in skiing and snowboarding at a resort, for one affordable fee, with no claims process and no out-of-pocket expenses.
FocusPoint International's
CAP Travel Medical and Security Assistance Plan
comes with a robust
CAP Advantage mobile app
that includes destination-based health, safety and security intelligence, COVID-19-specific information, a one-touch assistance button, and much more.
The CAP Plan offers unlimited 24/7 advice for a long list of travel mishaps often overlooked by traditional
travel insurance
, including
COVID quarantine cost coverage
. It also provides a fully-funded response to incidents of riots, strikes, civil commotion, and natural disasters, with
medical evacuation
to a home hospital of choice, should you suffer from a medical mishap resulting in hospitalization.
Get a quote for
CAP Travel Assistance
or contact
FocusPoint International
directly to learn more about the available solutions for international travelers visiting Switzerland.