Travel to the Netherlands for a New Perspective on Life
Travel to the Netherlands and Experience Indulgence
Travel to the Netherlands for what is likely to be one of the most exciting and eye-opening travel experiences in Europe. Enjoy the slower pace of life while taking in the great beauty of the area's local architecture, charming canals, and the wide array of non-traditional entertainment.
The Netherlands has tolerated "soft drugs" such as cannabis for many years, and some travelers might be intimidated to visit. There is, however, no need to fear places like Amsterdam or The Hague, as it's truly a place of acceptance that is complimented by the easy-going nature of the Dutch, rich history, and architectural beauty that simply must be experienced.
Travel Netherlands: Guidance and Important Restrictions
Currently, North Americans can visit the Netherlands without any kind of restriction.
Amsterdam is a hub for European travel. North Americans can fly into Amsterdam Airport Schiphol and gain access to several local and international high-speed trains, bus routes, and short-haul flights to other European countries.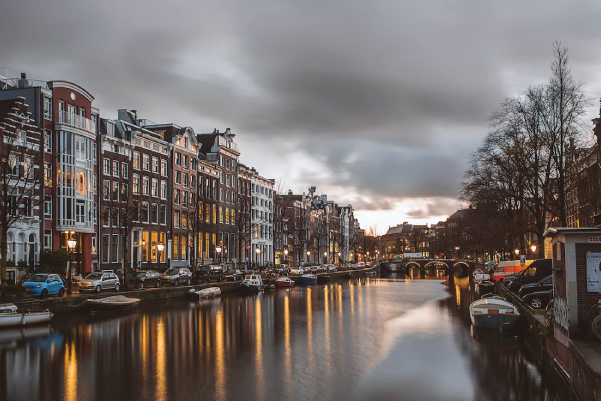 Travel Netherlands: Entertainment and Sightseeing
Amsterdam's most famous tourist hotspot remains the Red Light District, which is not only home to cannabis coffee shops and legal prostitution but also the city's incredibly beautiful canal system. Visiting the area will have you rubbing shoulders with visitors from all over the world, as the majority of people are tourists taking in the extensive nightlife options. It is abundantly safe for visitors, both solo and as a group, and can be experienced alongside a local tour guide.
A trip to the North side of Amsterdam is also worth considering. A free ferry ride takes you to neighborhoods that celebrate street art and unique architecture made from shipping containers. Travelers can also visit IJ-Hallen, the largest flea market in Europe.
Of course, there is far more to Holland than Amsterdam, as Rotterdam and The Hague are stunningly beautiful cities that don't attract the large crowds seen in Amsterdam. Visit Rotterdam's famous "cube houses" or visit the Peace Palace of The Hague. Consider using Amsterdam's extensive high-speed rail system and make a day trip to these two cities that have celebrated art in the form of remarkable local architecture.
Travel Netherlands: Food and Drink
There are also a wide array of food and drink options, as Amsterdam is home to remarkably concentrated fine dining options that have collected endless global awards.
No trip to the Netherlands is complete without a proper pickled herring sandwich from a local vendor. Don't forget to visit FEBO, a well-known Dutch fast-food chain that dishes out hamburgers and krokets through an elaborate vending machine.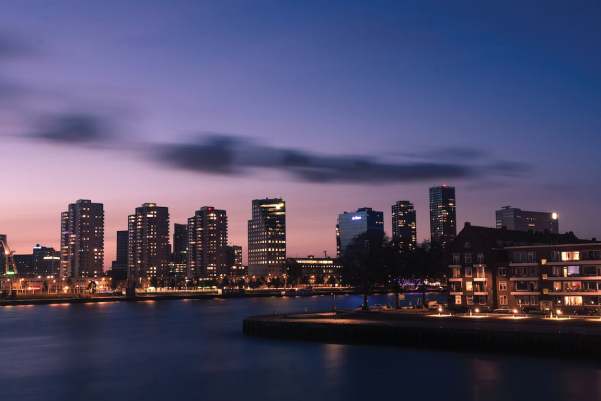 Travel Netherlands: Safe Travel Considerations for North Americans
Local governments are familiar with the significant amounts of tourists who flock to places like Amsterdam for its extensive nightlife. While over-indulgence is common, police are generally tolerant of public intoxication. Travelers should pay careful attention to how much alcohol they consume, which could result in an unexpected injury. Use caution late at night and keep an eye out for scammers and pickpocketers. One of the more common crimes in the Netherlands is bike theft, where tourists leave their rented bikes unattended and then end up having to pay the full price of the stolen bike.
Political protests and civil unrest are relatively uncommon in Amsterdam, and should they occur; they are likely to happen in downtown areas of The Hague and Rotterdam.
Amsterdam's healthcare network is one of the best in the world, highly capable of complex surgeries and addressing medical mishaps experienced by tourists. Language barriers may pose a problem, but travelers shouldn't be too concerned about whether the Dutch healthcare system can provide quality care.
Travel Netherlands: Weather Considerations
Summers in the Netherlands are generally comfortable, but winter temperatures can be cold and catch tourists off-guard. Prepare for some light rain and snow, depending on the season.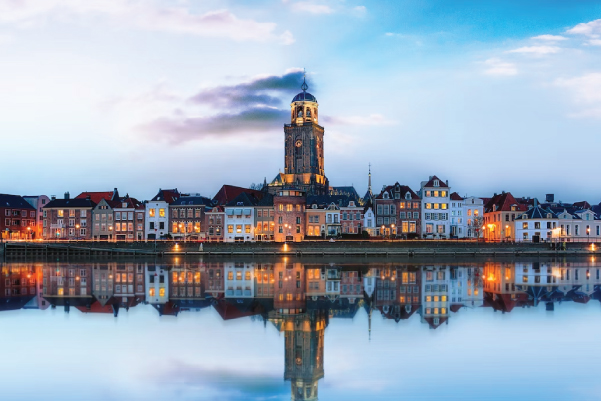 Travel Netherlands with CAP
Traveling to the Netherlands remains safe, but that doesn't mean tourists shouldn't take precautions. The lavish nightlife of places like the Red Light District can result in over-indulgence and unexpected injuries and travel mishaps. In some cases, travel insurance may not be able to help you, as complex exemptions and fine print may leave you to pay out of pocket for medical care abroad.
FocusPoint International's
CAP Travel Medical and Security Assistance Plan
comes with a robust
CAP Advantage mobile app
that includes destination-based health, safety and security intelligence, COVID-19-specific information, a one-touch assistance button, and much more.
The CAP Plan includes unlimited 24/7 advice for a long list of
travel mishaps often overlooked by traditional travel insurance
, including
COVID quarantine cost coverage
. It also provides a fully-funded response to incidents of riots, strikes, civil commotion, and natural disasters, with
medical evacuation
to a home hospital of choice, should you suffer from a medical mishap resulting in hospitalization.
Get a quote for
CAP Travel Assistance
or contact
FocusPoint International
directly to learn more about available offerings for North American tourists heading to the Netherlands.